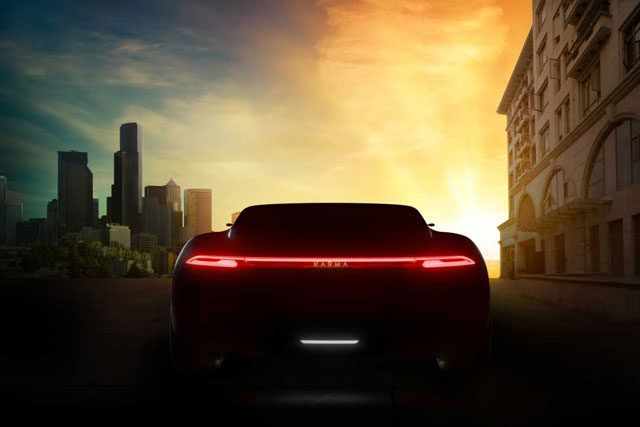 Some auto companies are so efficient with their working that they think ahead of so many others and surprise us with their products. Same is happening with Karma who is currently active at Geneva Motor Show but already placing the bids for the Auto Shanghai which will happen in April.
According to the news, Karma is all set to appear in the nest auto show with full preparations. Rumors have it that not one or two, but it will be coming with three cars and with their track record; we must embrace ourselves for something amazing.
According to the company, Karma CEO said that even though they are famous as luxurious automakers, but they tend to produce such vehicles which will be guiding the EVs producing company to the long-term benefits and values.
The big three projects will be marking the executive transformation of old car makers to a new luxury futuristic all-electric vehicle.
Karma had also led us in to into revelation when they showed the teaser image of one of the three cars. We now know that one will be a next-generation Revero electric Sedan which is very much like the old Fisker of Karma; karma plans to have it in the market for sale by 2019.
While the second one will be Vision concept,whose image was released and it showed a low roof vehicle. No other details are known for now.
The third one is a mystery. All we know is that Karma has teamed up with Pininfarina to make something wonderfully amazing as both companies have luxurious styling and working with electric vehicles. We will wait till Auto Shanghai which opens in April on 16thto see the big three.
Source: Karma Automotive