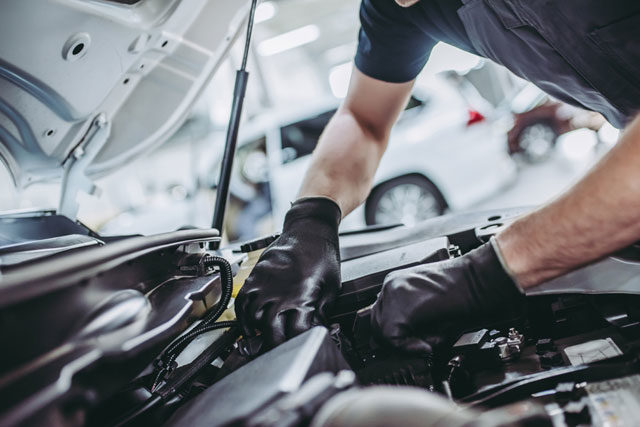 When we buy a new car, we always get excited to take care of it. But with time, we become more ignorant and less active towards the car's maintenance and care. So today we Everything Auto NY will be guiding you through a few tips that will help you to maintenance your car well.
First thing first – stay patient with your new car. It needs time to get to a few mileages and speed limits. Do not apply much pressure to its newly working engine and system to go fast and furious from day 1.
According to Everything Auto NY, try to maintain a few standard speed limits on break-in days as it will only benefit your car and you in the long run.
Never try to race your car during its break-in days. It puts pressure on the oil and engine, and it is bound to wear out quickly if you do so.
Driving careful will give more life to new tires in your car. Don't race away.
Try to control your speed and abrupt jolts during break-in days as the engine are rather new to such things and need a smooth transition as per the instruction of Everything Auto NY.
Always buy gas from reputed gas stations as Everything Auto NY say this will increase the long levity of your car, and you will always know that you have put something original in your car and not mixed gas or dirty gasoline or even worse water down your car's pipelines.
If you see an oil tanker at the station, don't do the fill-up that day. In fact, come the next day and get your work done because when the station is getting its underground tanks filled, the pressure may cause sediments to rise which can cause problems for your car performances if they get transferred to your car fuel filters.
Always remember to carry any sort of traction aid like gravel or sand in the trunk of your car as it can come in handy when you get stuck somewhere, and you cannot move out with damaging your car. It is better to call a tow truck than any other thing.
Try to carry your car keys alone and not with other keys because when a cluster of keys hangs loosely around the ignition, they can damage the area because of bouncy movements. Also, keep an eye on the key and ignition and stay alert when they need to be changed.
Have a good car insurer at your disposal so that when your car gets hit, the action should be quick and swift.
You should always park the car in the shade as this will protect your car from damaging the paint and other things like oil and engine with extra heat or too cold atmosphere.
The inside of the car is just as important as the outside. Always keep the seats clean and nice. This shows your personality as a whole and also your cleanliness.
Keep a spare and clean cloth in your car and wipe the dust or any marks off the gauges to have a clear view of what is happening in your car's engine.
Use floor mats regularly and clean them almost daily. It will keep your car clean, and you will feel nice. Also, the mats protect the base of the car from all sorts of liquid spills as well.
Try to wash mats atlas once a week and look for dry and stubborn stains. Use detergents to get rid of them.
Use rubber protectants to seal your windows and door as it helps in the prevention of rains from getting inside the car. If you notice nay ripping or unsealing, then fix them immediately and stay safe from every kind of weather.
If your car has leather seats, then keep them dry and safe from cracking because it will ruin your whole set if anyone's seat got stubborn, not repairable cracks and lines.
If you have a baby seat installed in your car, then press a firm towel below so the weight of the carriage will not ruin the seats.
Protect your car from direct sun by using sun protection covers as the paint of the car can get cracked and faded by direct UV rays.
If the car needs any kind of touching, then get it done before it gets worse.
Your car has numerous lights so get them all fixed and check them regularly. The front lights and backlights need more attention than others to stay focused and work quickly if you find any light not working properly. Also, check them for long vision as in long beams and short vision and short beams as well.
If your windshield needs any kind of fixing, get it done before the crack leads to other cracks, and eventually you have to get the whole windshield removed.
If your car supports weight, then it fine otherwise only carries as much weight as it allows. Your car can get damaged as it is not a truck to carry huge loads. If you are carrying the load the secure them properly.
Check your tires for any cuts or gushes. Check the tire guard as well as they need to work properly to keep your car clean.
Regularly wash your car even in winter because it gets dirty regardless of the season and weather. Apply wax to keep the paintwork maintained.
If you wish, then do apply fresh coats of new paints and new skin to your car as it will keep the originality of it fresh and intact.
Check your tires caps regularly. You don't want to have a flat tire just because of your mismanagements.
Keep the tires in proper conditions air wise and maintenance wise. Check them for air and compression. Properly rotate your tires and check for any leakage. Any loose threads can cause a flat tire, and you will not be pleased with yourself if this happened when you are on a long route. Buy used tires as they are cheaper, and you can replace them easier and sooner.
Wheel Alignment should be check regularly. They tell a lot about the car's physical health and how well maintained it is.
Check your brake fluid. If it needs work, then get it done before you face some unfavorable circumstances.
Check the oil after a week or two and get it replaced. This affects the efficiency of the engine and the car's health. Avoid overfilling them. Just stay moderate and check regularly.
Check filter and PCV value. Clean them regularly for better performance of the car. Know which oil is better for your car. Talk with the technicians of cars and get proper knowledge.
Check transmission and spark plugs. Clean them and maintain them by oiling them regularly. Check the working of the different belts like the timing belt, drive belt by running free test and check their tensions.
Clean the engine of any spare oil drops.
Keep working your AC even in winters. It allows the working to stay in progress while AC keeps the ventilation and battery in good health.
Check the car battery. If it needs water, refill it regularly before they go dry and go beyond repair. Those who need electric charging, charge them.
Try to keep the car cool by checking its water and refilling when required.
End Result
If you follow the tips mentioned above as described by Everything Auto NY, you will enjoy your car with excellent health for quite a long period. You will be thanking us for sure.