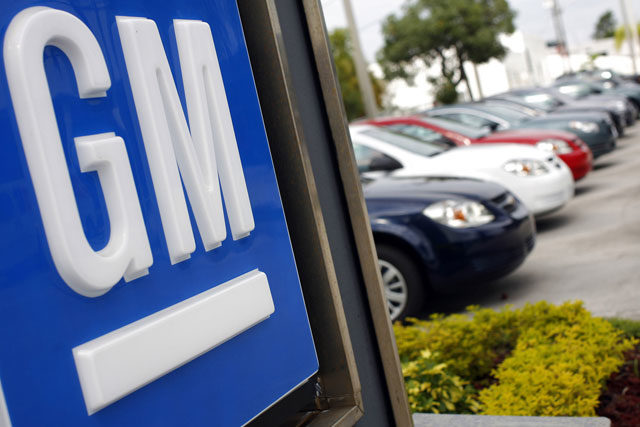 General Motors Restructuring
GM just announced its biggest restructuring since its bankruptcy 10 years ago and we think that it is about time. The company will reduce its North American workforce by 14,000 jobs or 15 percent, this includes a 25% cut in executive jobs. The goal of the reduction is to streamline operations and boost profitability in preparation for the future electrification of the automotive industry.
GM, for years, has been saddled with extremely high labor costs related to the United Auto Workers. The costs of healthcare, employee benefits, and hourly wages, put the cost per hour of a UAW over $70 per hour. That is a significant disadvantage for GM compared to its overseas competitors. This competitive disadvantage then gets baked into the vehicle costs, negatively impacting consumers and, in turn, shareholders.
While GM has worked to outsource production to other countries, it still remains saddled with too many expenses and relationships to move quickly through the ever-changing automotive landscape.
By focusing production on trucks & SUVs GM will hone in on the most profitable segment in the industry. With low gas prices, Americans have maintained a torrid love affair with Chevy SUVs, GMC SUVs and Buick SUVs such as the Chevy Tahoe, GMC Yukon and Buick Enclave.
Last month 65% of automotive sales were trucks and SUVs. The $6 billion in anticipated savings and improved profitability will allow GM to hone in on EV production and future of an industry that is on the brink of the biggest change since Henry Ford and the assembly line.
GM Is Charging Into The EV World
GM plans on doubling its spending on electric and autonomous vehicles over the next couple of years. According to Chairman & CEO Mary Bara, GM's latest actions are a reflection of their need "to stay in front of changing market conditions and customer preferences to position our company for long term success."
A lean and mean GM is an effective GM. This is a smart play for the Detroit Automaker which has been reactive instead of proactive for too many years. Cutting the Cruze, Volt, and Impala are smart moves that will provide GM billions of dollars to focus their efforts on more profitable Chevy SUV and Chevy Truck inventory. This will place them in a competitive financial position for an electric vehicle push.
According to Mary Bara, GM will release 20 EVs by 2023. That is a lofty goal, and it will be impressive if GM can reach half that figure.
The discontinuation of the Chevrolet Volt is a good step in that direction. Now in its second generation, the Volt offered drivers the future of electrification while alleviating that dreaded range anxiety through a gasoline back up engine. The Volt was always meant as a bridge vehicle to a fully electric vehicle and that was realized with the release of the new Chevrolet Bolt.
The Bolt has a 238-mile range and operates solely on electricity. Bolt sales have been incredibly strong since its release. The only real competition for the Bolt is the brand-new Tesla Model 3 which had myriad production issues and carries a significantly higher price tag than the Bolt. Last year, GM sold 26,000 Bolts.
When Will Cars Drive Themselves?
The electric vehicle movement is really just a green stepping stone to the ultimate goal of fully automated vehicles.
This year GM announced a partnership with technology investment firm SoftBank that is poised to bring self-driving cars to the ride-sharing world in 2019. Softbank is heavily invested in Uber and will invest over $3 Billion into the GM Cruise self-driving arm. We may see self-driving cars on San Francisco streets by this time next year.
This will be an interesting development. Soon we will likely see the car as just another place to live, work, and play and hopefully it will help make our infrastructure greener, more efficient, and less dangerous.
Ultimately, the steps taken by GM make sense, while they will cost jobs for workers in Ohio, Michigan, and other areas of the Midwest, they will ultimately help GM prepare for a potential dip in automotive sales and prepare for the future of the automotive industry. However, we do believe these cuts are long overdue and probably could have waited until after the holidays.