This is not the first time that McLaren has shared its concept of a futuristic racing concept. But this time the concept is not limited to the cars only, but this time the concept includes the cars, the drivers, the tracks and the fans assessment as well.
MAT Future Grand Prix Vision:
According to this latest vision, the car will be modified to such a level that they will have shapeshifting aero while the tires will be self-healing. The car will have the latest technology and all dynamic nature as per allowed by that time rules and regulations.
The concept released an image of a car which is dubbed as MCLExtreme, a 500 km/h rear wheel drive electric car powered by the foldable battery and it will also feature an AL co-pilot.
The concept is based on a detailed survey and extensive research made by the McLaren, and they conclude the result in the form of the concept images.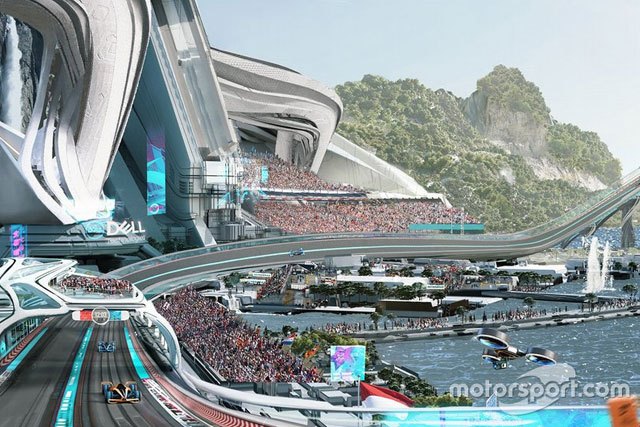 They asked their fans and noted what they expect to form the future and what kind of tracks they will expect. The concept shows that the tracks will have battery charging spots and the arena will be made in such a way that they can withstand any kind of harsh weather.
They also asked their fans about what they change they expect form technologies related to the car.
MAT Motor Sports Director:
According to the director of MAT motorsport Rodi Basso, "We are always looking to innovate to find the solution for tomorrow today.
In recent years, we have seen concepts and ideas about how a Formula 1 car could look and operate in the future. However, this is the first time anyone has given detailed thought and insight into a viable vision of motorsport in the future.
Our hope is for this to stimulate debate about how motorsport responds to changes in technology and sports entertainment trends to ensure we can meet the needs of fans in 2050."