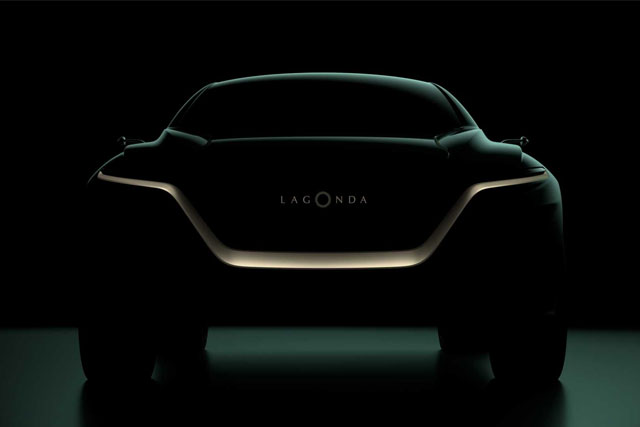 Everyone knows that the Geneva Motor Show is about to happen, and more Concepts are their introductions. In this list, Lagonda put forwards it the latest teaser of all-terrain Concept.
According to the news, Austin Martin the owner has revealed that the latest concept of Lagonda will debut at the coming soon Geneva Motor Show 2019 in March.
Not many details have been released by the Company, but it is being said that the concept will have the Hallmark of the Vision Concept which was unveiled last year's show.
The only details that were told were about the concept which will have an extraordinary design and style with remarkable space available due to the compact electric powertrain.
The image itself is very shadowy, and it shows the narrow headlights which means that the roof will be low and heavily sculpted hood.
According to Austin Martin's Lagonda President and group CEO Andy Palmer, this new car embraces the buzz of the exhibition halls. He further added,
"Historically, Geneva has always been good for us – the buzz surrounding the stand last year when we revealed the Lagonda Vision Concept was truly remarkable – so it's fantastic to return to the scene of such great success with another world debut."
"Joining the Lagonda All Terrain Concept on the stand will be a handful of the latest Aston Martin models, including the Vantage, DB11 AMR and DBS Superleggera, two of which will be the work of Aston's bespoke personalization service,"
According to the further details explained by Andy Palmer.