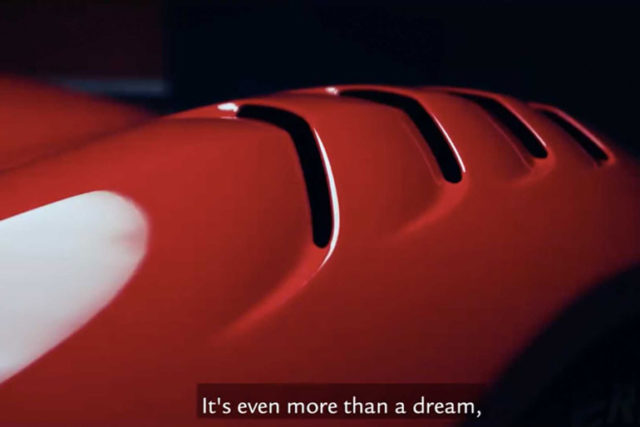 March 25, 2019, 3:00 pm CET, for all the car lovers it is highly recommended to mark this date and time in their calendars as this time is going to be a one special moment in the history of cars.
Why does this time hold so much importance? Well, it's that exciting time when the Italian prancing horse, i.e., Ferrari is going to reveal its latest one-off project, the legendary Ferrari Prototipo.
Our first introduction with this car was exactly 24 hours ago when this Italian car company released a teaser video of this supercar at its official website and all other social media outlets like Facebook and Instagram etc.
They also revealed that this car is going to get its official debut at the official dealer of Ferrari namely The Blackbird Commissionaires situated in the pearl of the orient, i.e., Hong Kong.
A #Ferrari project always begins with a dream. PROTOTIPO – A Film by Blackbird Concessionaires. Premiering 3:00PM CET, Monday 25th March.

Posted by Ferrari on Friday, March 22, 2019
The car has created a lot of buzz in official chat rooms of Ferrari and the internet in general. Thousands of articles are being written about it, speculating its features, they are discussing and analyzing every microsecond of the video.
Fans are anxiously waiting to see what magnanimous creation Ferrari has given to the world this time and investors, they are calculating their next move.
SOME FANS ARE SPECULATING THAT PROTOTIPO MIGHT BE BASED ON THE INFAMOUS LA FERRARI.
LaFerrari was a previous project of this company which was leaked two years ago and created a lot of hype. Some fans are saying that Prototipo might resemble LaFerrari.
What we know from the video that the air intakes on this car are shark gill-like and there is a huge back wing as well. The designs seem very exciting from the teaser, let's just hope that it is that good in reality as well.
Source: Ferrari Facebook Page via FerrariChat