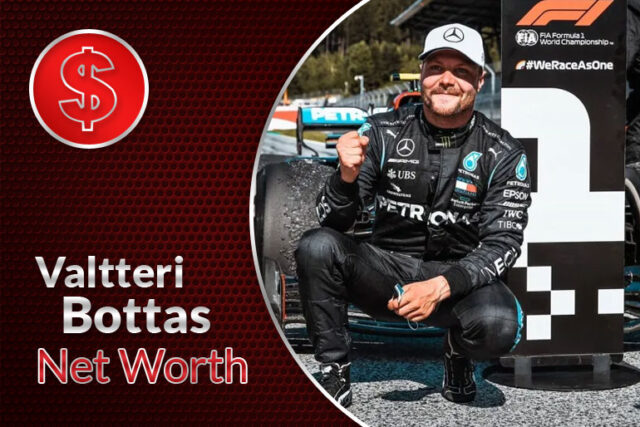 Valteri Viktor Bottas, also known as Flying Finn, is a Finnish racing driver currently competing in Formula One for Mercedes. He was born on August 28, 1989, in Nastola, Finland.
He started racing in 2007 in FRUK Winter Series and officially made his Debut in 2013 with Williams. He is one of the Highly paid F-1 Racers with a net worth of almost $30 Million. He has won a lot of Podiums and Trophies in his entire career and is still on the run.
There's a lot more you may want to know about him, from his Personal life to his professional career, and you will get everything here.
Let's get started.
Early Life
Valteri was Born in 1989, which makes him 31 years old. Rauno Bottas and Marianne Valimaa are his parents. His father has a small cleaning company.
He was educated in Heinola. Bottas served in the army briefly. It is a tradition in Finland that has to be fulfilled. His military rank is Lance corporal.
He was fond of racing since childhood. He competed in Junior Formulae in 2005 at the age of 16 and then decided to be a racer in his career. He finished eighth in his first race.
Age, Height, and Weight
Valteri Bottas is 33 years old, according to today's age. He is 1.73 meters tall, and his body weight is 69 Kg.
Personal Life
Valteri was married to Emilia Pikkarainen, a Finnish swimmer, but they recently got divorced. They started dating in early 2010. They both got married on September 11, 2016, but unfortunately, due to careers, they got divorced on November 28, 2019.
He is currently dating Tiffany Cromwell, who is a road cyclist. They confirmed their relationship on valentine's day this year.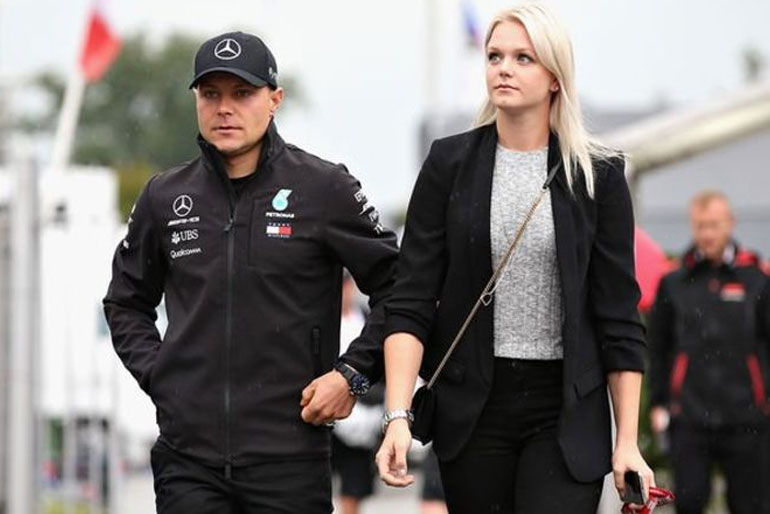 Professional Career
Valteri has been racing since 2005 and is still in the game. He has won multiple best awards and championships in his career.
He started his career far back in 2005, at Junior Formulae Championship, and got 8th Position which was quite an achievement.
He then competed in the 2007 Formula Renault UK Winter Series and won 3 out of 4 races but couldn't win as he did not have a registered license. However, He won both the 2008 Formula Renault Eurocup and the 2008 Formula Renault Northern European Cup and repeated a feat of a former racer.
He moved up to Formula three and won the F3 Masters title twice in 2099 and 2010 and become the third person to achieve this. Then in 2010, he was assigned as the test driver for Williams and remained that way until 2012.
In 2013, he became a permanent teammate at Williams-Renault. He achieved 3rd Position in his very first race at the Canadian Grand Prix.
He continued as a teammate of William-Renault until 2016. He came 6th in the season in Australia in 2014. In 2015 he suffered an excellent back injury due to which he went back many slots. He won a couple of podiums in that 2015 season.
In 2016, Mercedes announced that they had signed Valteri for the 2017 season, and is currently still with them. He finished 3rd in his first race in Australia Grand Prix 2017.
In 2018 he also finished third in the Grand Prix ahead of his teammate performing extraordinary overtakes. Then in 2019, he achieved 2nd place, and again in 2020, he earned 3rd place in the Grand Prix. Now the news is taking around that Mercedes has assigned Valteri also for the 2021 season.
Championships and Accomplishments
All titles and accomplishments of Bottas are listed below:
Formula Renault 2.0 NEC (2007)
He achieved the 3rd Position in this Championship.
Eurocup Formula Renault 2.0 (2008)
He ended up 1st in this race.
Formula Renault 2.0 NEC (2008)
He again achieved the 1st Position in this historic race.
Formula 3 Euro Series (2009)
He came 3rd in this competition.
Masters of Formula 3 (2009)
He stunningly achieved 1st Position in the race.
Formula 3 Euro Series (2010)
He ended up in the 3rd Position in this competition.
Masters of Formula 3 (2010)
He came 1st ahead of all other amazing racers.
Macau Grand Prix (2010)
He came 3rd in this last race of 2010.
GP3 Series (2011)
He achieved 1st Position in this race.
Formula One (2017)
He achieved 3rd Position as a professional racer for Mercedes.
Formula One (2019)
He came 2nd as a member of Mercedes.
Formula One (2020)
He is currently in 2nd Position for Mercedes and is still live.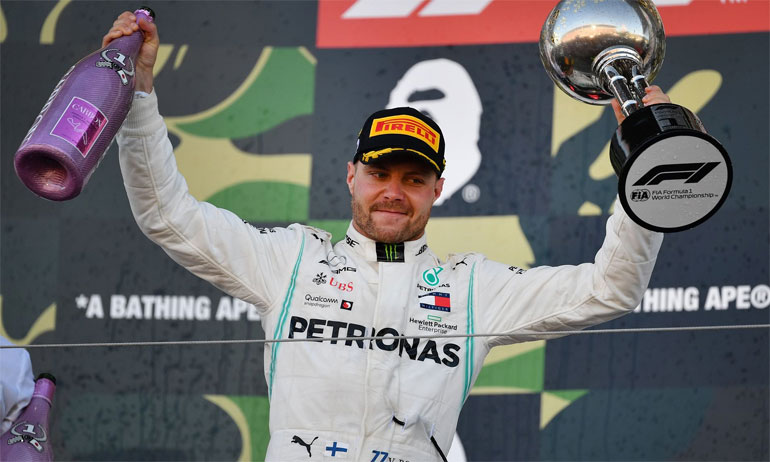 Valtteri Bottas Net Worth
Valteri Bottas has a net worth of $30 Million and is just through his Racing career.
Formula One Racer
He has been one of the highest-paid racers. Mercedes are giving him $8 Million for one season. It is the only thing that makes up his net worth.
Sponsorships
He was previously sponsored by two well-known Finnish organizations, Wihuri ( A Welding Company and Kemppi ( A Conglomerate ).
Now, He is currently sponsored by Finnish locking solutions company Abloy and luxury private jet company, Insights.
Luxurious Car Collection
He has a collection of stunning luxurious cars that are listed below:
Mercedes AMG-GT worth USD 112,000
Mercedes Benz-C63 AMG worth USD 113,000.
Ferrari F40 worth USD 700,000
McLaren 675LT worth USD 350,000
Final Thoughts
Bottas was pretty young when he decided that he wanted to be an F-1 Racer. It's not about time or career if you choose one and seriously work to attain it.
Valteri has a net worth of $30 Million at the age of 33 which is just due to his racing career alone. He has a significant fan following and is rising with time.
Latest Update: January 8, 2023