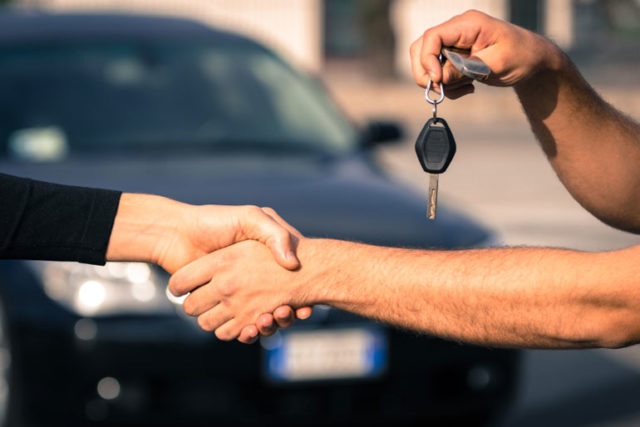 Purchasing brand new vehicles has become increasingly difficult, which is making consumers more likely to turn to used cars. And in many cases, owners prefer to hang onto their vehicles despite their determination to sell it or buy a new one.
That decision is fair when analyzing the ridiculously high prices that new cars are sold for, but not when a salvage car title is misinterpreted. Common misconceptions about salvaged vehicles often lead to the the loss of smart deals for both the car buyer and the seller. Read on to learn more.
What really is a Salvaged vehicle?
Salvage cars aren't always totaled or aesthetically wrecked to a point where they can't be restored and remarketed — it's quite the contrary.
Insurers usually title a car as "salvage" whenever it has a history of damage after an accident, if it's been recovered after a theft, or if it's been declared a total loss. No seller should withhold a salvage title, yet customers should know the cars can be perfectly safe to drive.
Learning about the 75-year-old salvage industry might help new buyers leave their preconceived notions behind. It's a profitable and sustainable market, taking into account the 25 million tons of parts recycled from old vehicles every year, combined with $25 billion a year to the national GDP. What's more, salvage cars need to be repaired before hitting the road again, so safety wins.
Do not rely on Outdated Advertising Methods
Nowadays, if you're expecting people to zero in on your classified ad for your used car, you probably won't get a deal anytime soon. On the flip side, if you're a buyer, you could be missing way better deals out there in more trustworthy mediums.
Wondering why you haven't gotten any calls from that "for sale" sign written on your car window? People are getting smarter on that department. They can't check for reviews online, they don't know if the information you share is reliable (even if it is), and most importantly, less people are willing to meet with strangers.
According to Forbes, millennials are very selective about which ads they respond to, and anything remotely out-of-date won't hold their attention. If a service, buyer, or seller is deceitful, they'll make sure to let everyone know through social media — that is, after they've had a bad experience.
Protect your privacy, and don't fool yourself. There are safer and quicker ways to sell your salvage car without even leaving the house.
Target Wisely
People do buy used and even totaled cars. You just need to find them. Sticking to traditional methods will advertise your car to several people, most of whom aren't interested at all. It's important to market your car to those who would, in fact, purchase it.
Thanks to online auto databases, you can precisely target your automobile leads and find the consumers or vehicles you need in a few clicks. Filter your searches by make, model, year, and Vehicle Identification Number for possible damage history and licensing information.
Dealers and shoppers alike can benefit from these tools. Directing their research in only one easy-to-use platform will optimize their time and guarantee the best prospects.
Auction your Vehicle
Salvaged cars for sale are everywhere, but few places have them for the lowest possible prices. Online auctions can give you access to thousands of cost-effective vehicles in one portal.
These auctions have all the essential info you need to know before bidding on your dream car. This includes options like mileage, types of damage, and photos to back up every statement. In addition, extremely impaired vehicles are no big deal, since fixer-uppers are equally sought for.
Buying and selling salvage vehicles has never been quicker. Every automobile has its value regardless of condition, and it can give you those extra bucks plus a quality set of wheels if you know what you're doing.