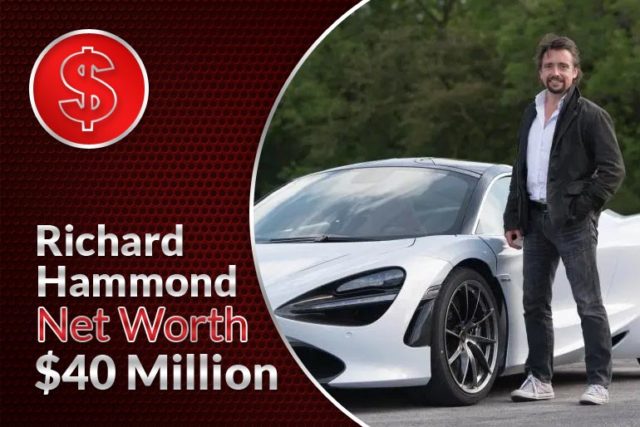 Richard Hammond is a British-born Tv presenter, writer, and also journalist. He gained popularity by hosting the hit car show "Top Gear" with his Co-hosts, Jeremy Clarkson and James May.
Hammond amassed a massive fortune throughout his career, so much so that he is the proud owner of a $2 million castle located near Herefordshire.
Hammond makes his commute from his palace to London in his private helicopter, or if he doesn't feel like flying, he could always take one of his cars from his vast collection.
In this article, we'll talk not only about Hammonds's career but also his personal life, his achievements, and of course, his official net worth.
Hammonds net worth is not something to overlook, and that's not surprising considering the man has a literal castle as his home. Down below are further details about Hammonds wealthy life.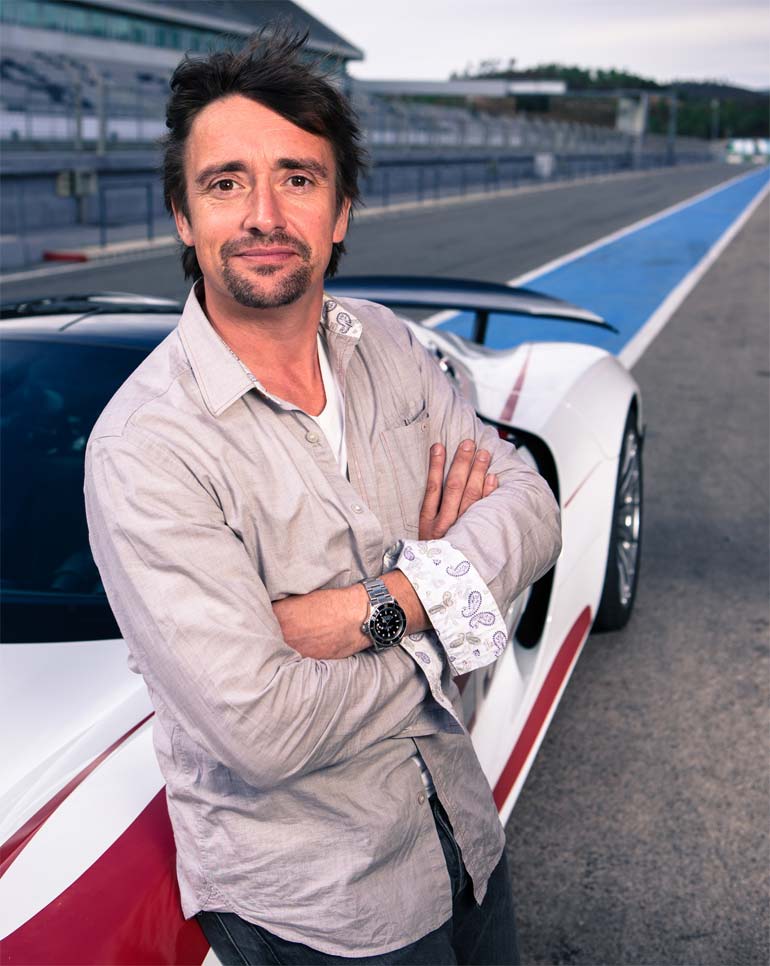 Personal Life
Richard Mark Hammond was born in the town of Solihull near Birmingham, in 1969. Hammond was raised in this small town, along with his two brothers Andre and Nicholas Hammond.
Hammonds interest in automobiles probably came not from his parents but his grandparents, who were mechanics in the car industry located in Birmingham, which was close to where he had lived in Solihull.
Richard's family later relocated to Ripon in the middle of the '80s, where he enrolled and subsequently got kicked out from the Ripon Grammar School.
Hammond then enrolled in "The Harrogate College of Art & Technology" instead, This is where he would go on and study for another two years.
Professional Pursuit
After college, Hammond began his career by polishing his presenting skills working on radio shows. Where he received his first big break after interviewing a motoring contributor on Radio Lancashire.
The correspondent was Zodd Zeigler. He would review cars on Hammonds's show each week over the phone, and the two quickly became good friends, and Zodd was the one who convinced him to follow his passion.
Hammond has excellent skills in presenting and had an interest in cars as well. Hence, he decided to leave his radio job and audition for "Top Gear."
Top Gear
After auditioning and months of waiting he finally received the good news one morning, after being told he was selected as a presenter Hammond was left in shock, so much so that he rang back and asked to make sure it was not a mistake and that they were certain it was him that was chosen.
The show began in 2002 and was an immediate hit, racking up millions of viewers per episode and having many different celebrities guests appear on the show as well.
Hammond was also a fan favorite and was nicknamed "Hamster" by his loving fans because of his small height and his name.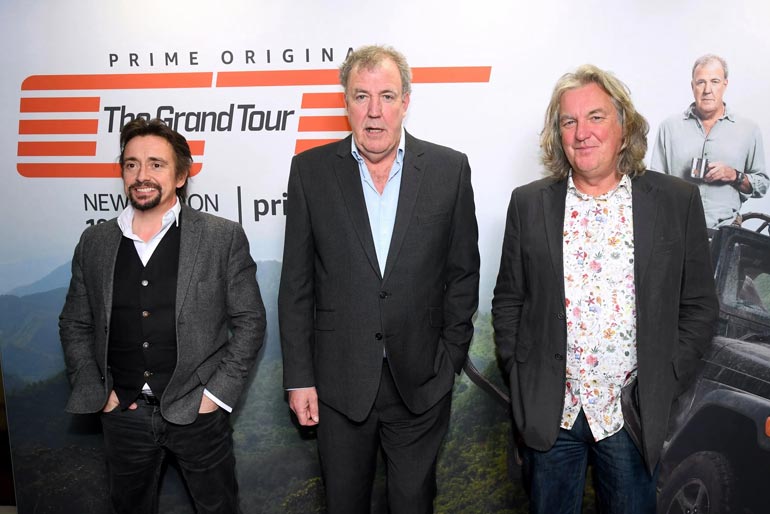 Other Pursuits
Grand Tour – The Grand tour was the intellectual birthchild of Jeremy, May, and Hammond after Top Gear was decided not to be renewed for another season, so the boys decided to host a new show backed by amazon prime.
Brainiac: Science Abuse – Hammond was the first presenter of this show and went on presenting for four seasons until he was replaced by Vic Reeves.
Hammond appeared on other shows besides top gear such as wipeout, Richard Hammond's Engineering Connections, time commander, and many more.
Achievements
International Emmy Award- Top Gear
National Television Award- Top Gear
TV Quick Award-Top Gear
Emmy Award-Richard Hammond's Engineering Connections
GQ Men Of The Year-The Grand Tour
ASTRA Award- The Grand Tour
Richard Hammonds Net Worth
Richard Hammond has become a household name and has amassed a massive fan following not only in England but all over the world. Through his many endeavors and pursuits, Hammand has acquired an impressive net worth of $45 million dollars.
Richard Hammond worked and struggled all his life. He has something to show for it as well now, with his home being a literal castle and a collection of vehicles too vast to keep the account, Hammonds $45 million dollars net worth is nothing to overlook.
Latest Update: January 8, 2023