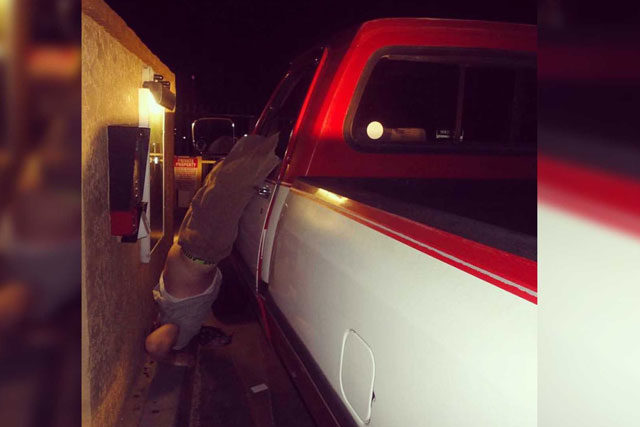 Police found an interesting scene when a drunk driver was seen hanging out from the front window of his truck.
Central Los Angeles Police have reported this incident on the it's an official Facebook page that one such heavily drunk driver was seen hanging out of his truck's front window. It is reported that the person was not hurt and safe.
Incident Details:
According to the police, this driver was involved in a hit and run car collision incident, and while running away from the chasing police cars, he attempted to cross a gate which has a keypad lock on it.
Whether he knew the gate or not, this is unclear. But he leaped forward to touch the keypad, and in this attempt, his drunk state forced him to get dropped with his feet stuck on the car. He fell out of the window, and his feet got stuck in the steering wheel.
This is no doubt the funniest start of the New Year. When people are busy having grand celebrations and drinking is part of it, many such incidents are supposed to happen, and they actually do. We recommend you have as much fun as possible but without such hanging outs.
Source: Cathedral City Police, California Highway Patrol