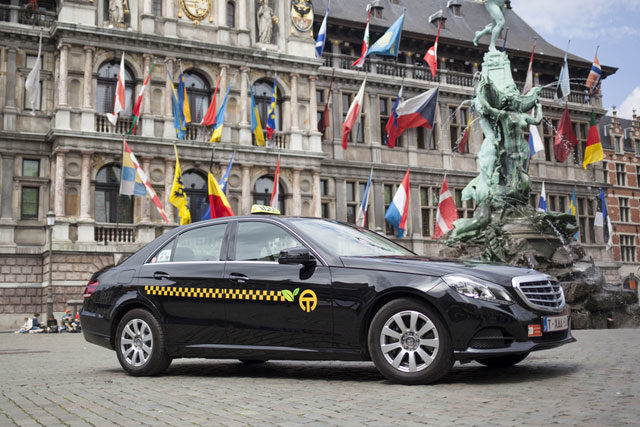 Comfortable Taxi Ride
Want to go out with your friends but do not have a ride home? Well, no need to cancel your plans because A-Taxi Antwerp has got you covered. Taking a ride home with A-Taxi is choosing a safe, reliable, and cheap ride with great service and professional drivers.
Taxi is an important mean of transport if you want to cover short distances, and A-Taxi makes this experience interesting because you don't have to wait for someone to give you a ride. You will get a luxurious and comfortable experience at attractive rates.
A-Taxi Antwerp is a well-known Taxi company in Belgium and provides the best service in Antwerp and the surrounding areas. The company uses luxury Mercedes Benz passenger cars and eight-person vans so that there is extra room for your luggage. Whether you are going to the airport or for a business meeting, once you are seated, all you need to do is relax and you will reach your destination on time.
They not only provide services in one region but also transport their customers to other parts of Belgium, Luxemburg, France, Netherlands, and Germany. You will also get to know the fare before riding. You just have to enter the starting point and destination and they will give you an estimate. Not only that, you can also request children's chair in advance and you will get it free of cost.
Basic rate is € 2.95 per rite
Rare Rate is € 2.00 per kilometer
Hourly Rate is € 0 per hour
They have three types of rates:
Tariff A, B, or C, depending on the number of kilometers.
All the prices are inclusive of 6% VAT and a waiting time of 15 minutes.
Parking costs are not included.
€ 2.50-night supplement between 2 pm and 6 am.
This gives you all the information that you need regarding the price of a taxi in Antwerp. Payment will be made to the driver. You can pay via Bancontact Mister Cash, VISA, MasterCard, or American Express. You can also visit taxibedrijfantwerpen.be if you want more information regarding the rates of a taxi in Antwerp.
They provide four services: Taxi, Airport transport, Ceremony cars, and Courier service. They also provide excellent customer service, with air-conditioned cars and trained drivers who know all the local areas. Making sure that the customers are happy and satisfied is their number one priority. You can book a taxi any time, any day and A-Taxi will be at your service.
You can call at 03/283 83 93, e-mail: info@taxibedrijfantwerpen.be, or fill the order form on https://taxibedrijfantwerpen.be/to book a ride with A-Taxi. You can also contact them via e-mail if you have any queries at any time and they will respond within 48 hours.