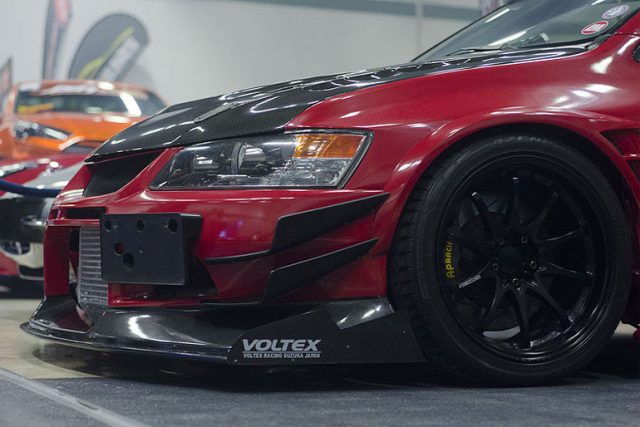 Car customising is already in the DNA of every car enthusiast on the planet. If you have a passion for cars and you love riding in style, it's almost certain that you'll spruce up your ride as soon as possible. Even if you just bought the car.
If you're planning to modify your car, you're probably thinking of sprucing it up with a body kit. That is a great choice because there's no better way to upgrade your ride than with a body kit.
While there are a lot of options out there that you could easily buy, ranging from the high-end to cheaper ones, you might want to take a step back first. Upgrading your car requires a ton of planning more than you think. So before buying the body kits that you desire, do these three things first:
1. Set your budget
We're not gonna lie. Transforming your car into a head-turner is not a cheap endeavour. It requires deeper pockets and some cash. Body kits can be a bit pricey, you'll be surprised. That's why the very first thing you must do is to determine how much you can go in terms of spending.
This could be a better strategy than listing all your desired body kits and planning the designs just for you to end up realizing that you don't have the money to achieve those.
But if you set your budget at the very beginning, all you have to do is to work around it. This will allow you to mix and match the body kit pieces or choose a cheaper yet decent alternative for a part that is too pricey for you.
Also, you can always upgrade your car in batches. Let's say, you'll start with the spoiler first then if you got the money again, you'll add other pieces. Keep in mind that it's not the end of the world if you don't achieve the ultimate design that you're gunning for at the start.
2. Find the right material
Not all body kits are created equal. Their characteristics can vary depending on what material they are made of. The most popular body kit materials are fibreglass, carbon fibre, polyurethane, and composite materials.
Out of the four materials, fibreglass is the most commonly used. It's also the cheapest material of them all. The best thing about it is that it's lightweight, so you don't have to worry about the weight penalty. Polyurethane on the other hand is a bit pricier than fibreglass but it's much more durable and flexible. Although, it's much more susceptible to warping when exposed to extreme heat.
Depending on a lot of factors like budget, riding style, compatibility to the car, and more, the material you must choose will vary. That's why you must learn everything about these materials first before you buy lip kit, wide body kit, or any other types of body kit.
3. Check your car insurance
Believe it or not, your car's insurance will ultimately dictate whether you can install your dream body kits on your car. Some car insurance companies have reservations and limitations when it comes to car modifications, which are stated most often in your insurance contracts.
That's why before even planning to upgrade your car, check your dealer first or review your documents to see whether you are allowed to modify your ride. Because if not, you might want to give up on your dream custom car.
The last thing you want to do is to disqualify your car insurance just because you want to put on some grills, fender, and spoilers.