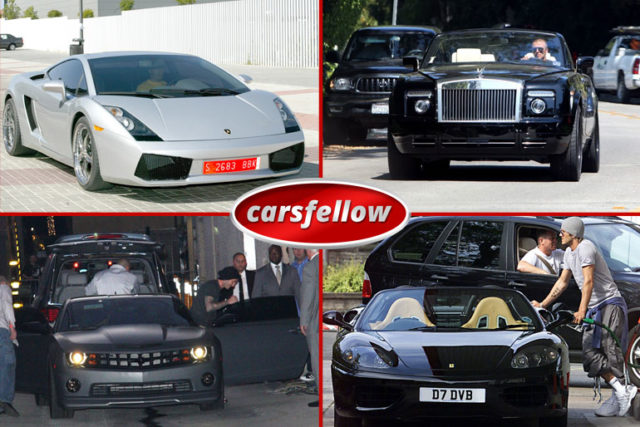 Football tends to produce some of the biggest names in the sports industry. David Beckham is one of those players who rose to fame with just a few shots. With unlimited fame comes an unlimited amount of fortune. With so much cash on hand, it is only natural to such rich players to develop hobbies like collecting cars.
Today we bring you the insane collection that David has in his garage. Let's have a look at some of the top end luxurious family vehicles to two-seater sports cars.
Rolls-Royce Phantom Drop Head Coupe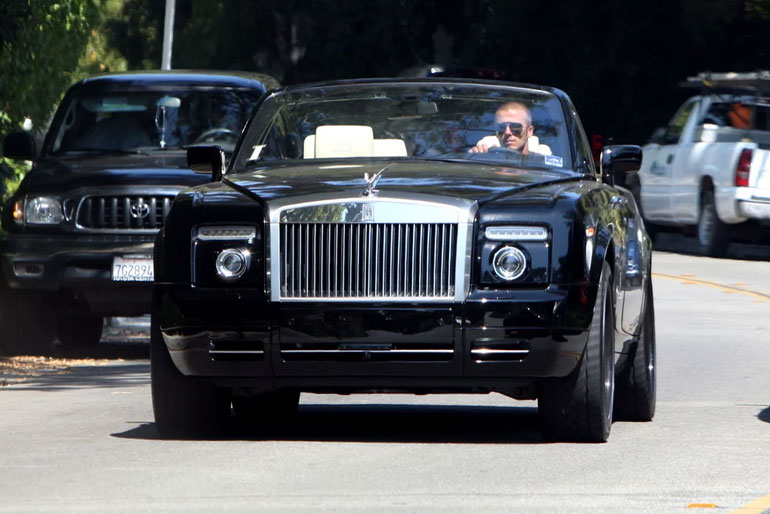 This super luxurious car from Britain is perhaps the most expensive one form its line up. Its inclusion in the garage of David is considered to be must since it is one of the most exotic cars in the industry. With its starting price range being $367,632; this car is capable of producing 400 horsepower with 500lb-ft torque. It is because of the powerful 6.75-liter V12 engine.
Bentley Mulsanne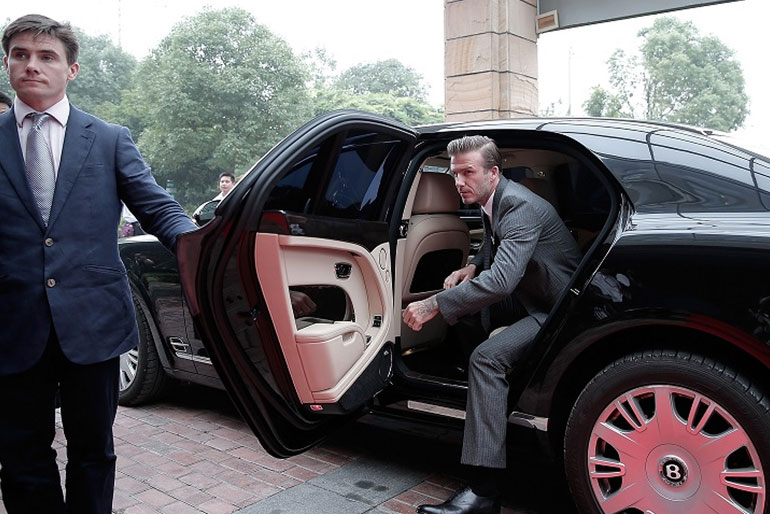 Ever since it was unveiled in 2010, Beckham and family wasted no time in getting their hands on such a luxurious car which is a dream for millions. Although Beckham's have this reputation as they love to drive their cars, this one car is exceptional. A specially hired chauffer is often seen driving while the family is sitting on the rear seats. It has a super powerful boast system 6.75-litre v8 engine which is all about power and speed. Its price is estimated to be around $400,000.
McLaren MP4-12C SPIDER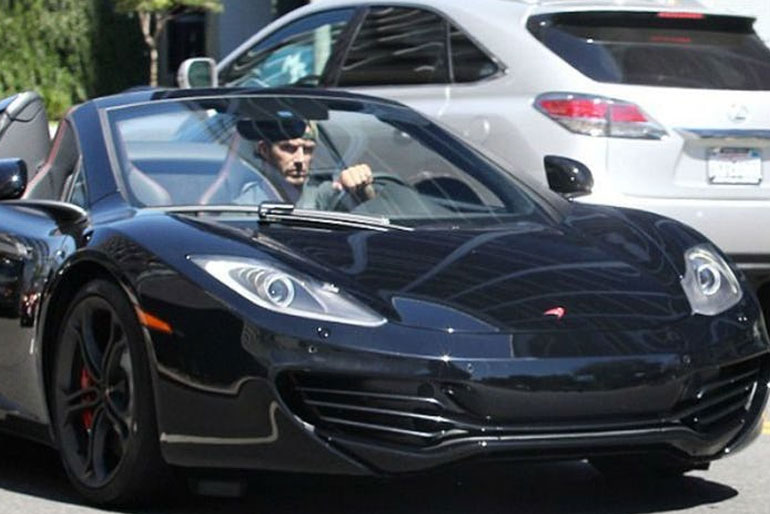 When Beckham purchased this extraordinary car, it was around $268,000, but due to its outer design and sleek look, it was bought of $319,000. It has a powerful 3.8-liter V8 engine which is capable of generating 593 horsepower to 616 horsepower. With extra features likes a bombastic sound system which can be controlled via the menu on the dashboard and no roof, this is a site which is worthy of seeing.
Cadillac Escalade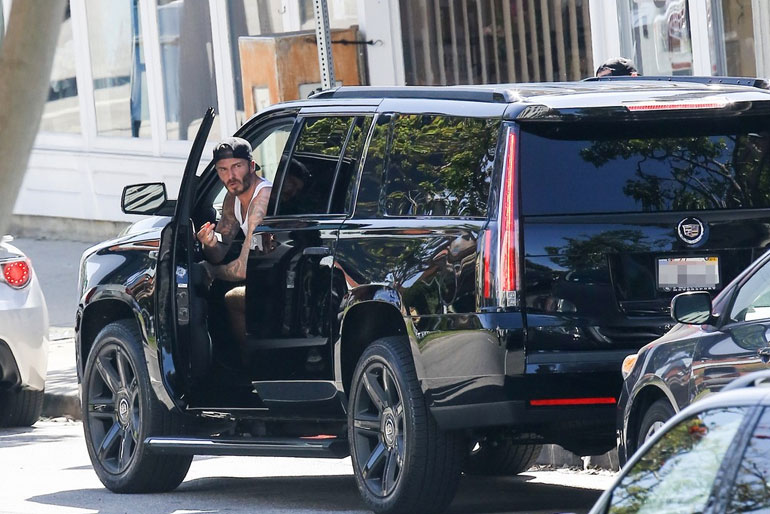 Though it may sound like it is not as much expensive as others in the lot but due to its astounding interior and classic customization, it is a must inclusion in the squad. Early rumors had it that it was gifted to David by Top film celebrity Tom Cruise, but later it was cleared that Beckham themselves bought it.
Audi S8
This heavy weighted car which weighs around 4600 lbs is perhaps one of the heaviest cars in the garage of David Beckham. It can go from 0 – 60 in just 3.9 seconds. This is due to the impressive 4.0-liter twin-turbocharged v8 engine which can produce 520 horsepower. Just like other cars mentioned above, this super luxurious vehicle is also in black.
Chevrolet Camaro SS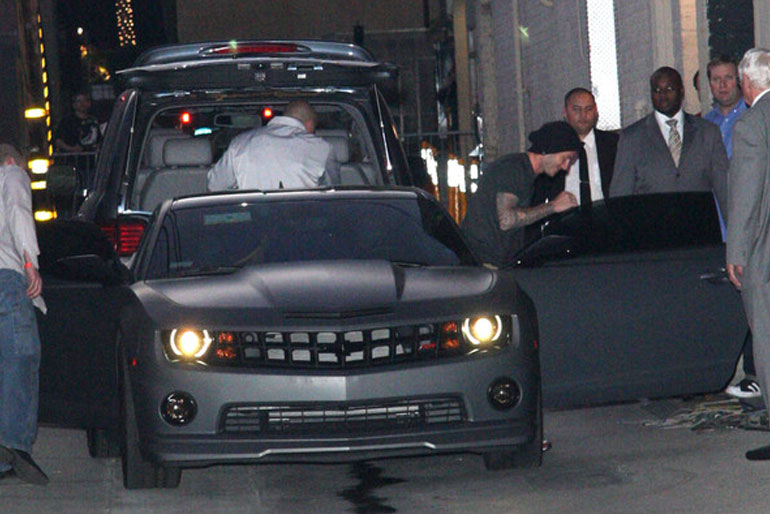 We guessed when the Beckham family was living in America, they purchased their best cars. The next inclusion is an American Muscle which is priced around $55,000. With the powerful V8 engine, it comes as no surprise that 426 hp to 400 hp can be produced.
Bentley Bentayga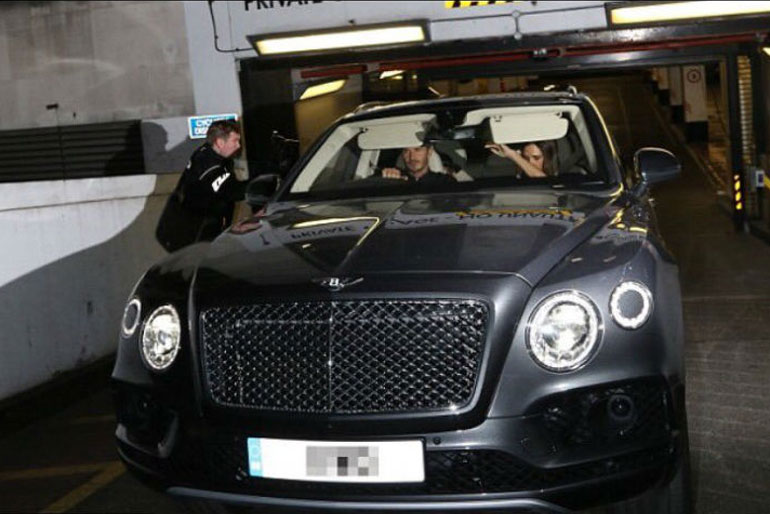 Another top lined vehicle namely Bentley Bentayga worth $225,000 is often seen with David driving it in London streets. As per the producers of this car themselves, it is the fastest, most powerful and exclusive SUV ion the world. All because it has 6.0-liter turbocharged V12 engine which can generate 600 hp while going from 0 – 60 in mere 4 seconds.
Aston Martin V8 Vantage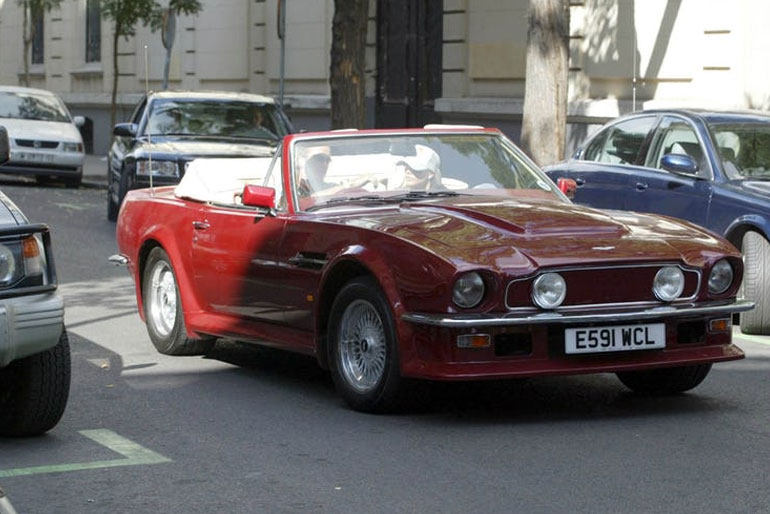 This classic convertible is known as Britain's first Supercar. It has a 5.3-liter V8 engine which can deliver 375 hp to 403 hp. It may seem a little out of fashion with the look slightly old, but it has been rumored that this car will always be Beckham family's favorite forever.
Jaguar F-Type Project 7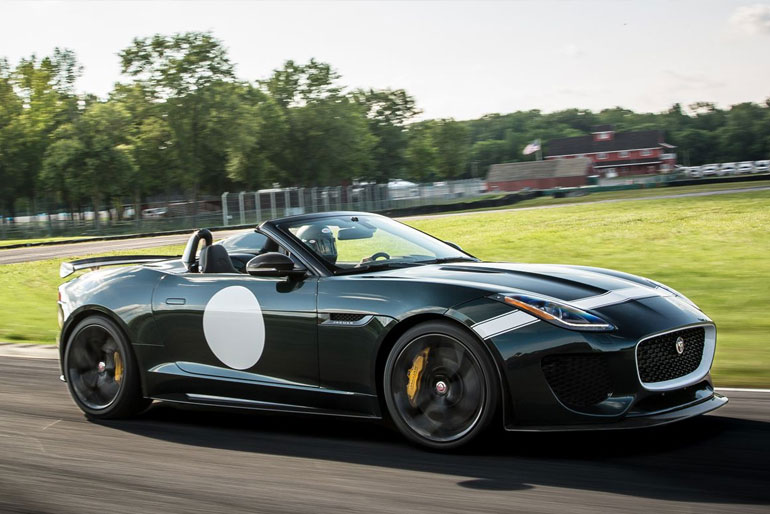 This car cost David $180,000 which may not seem like a lot for him but it is more than millions of us can afford. With exclusive 5.0 .litre V8 engine which can deliver up to 575 horsepower and can go to 60 mph in just 3.9 seconds say a a lot about its power and speed.
Bentley Continental GT Super Sports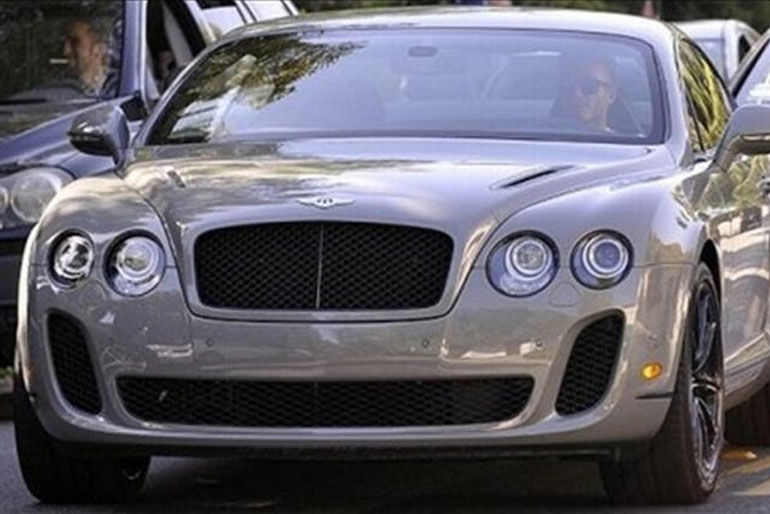 Another Bentley to be found in the impressive collection of David Beckham worth $273,000. With the presence of twin-turbocharged V12 engine, it can produce 621 horsepower and 590 lb-ft of torque without any worry. To add more, this supercar can go from 0 – 60 mph in just 3.7 seconds. An interesting fact is that it wasn't the first choice for David Beckham, but his wife Victoria was set to buy it.
Rolls-Royce Ghost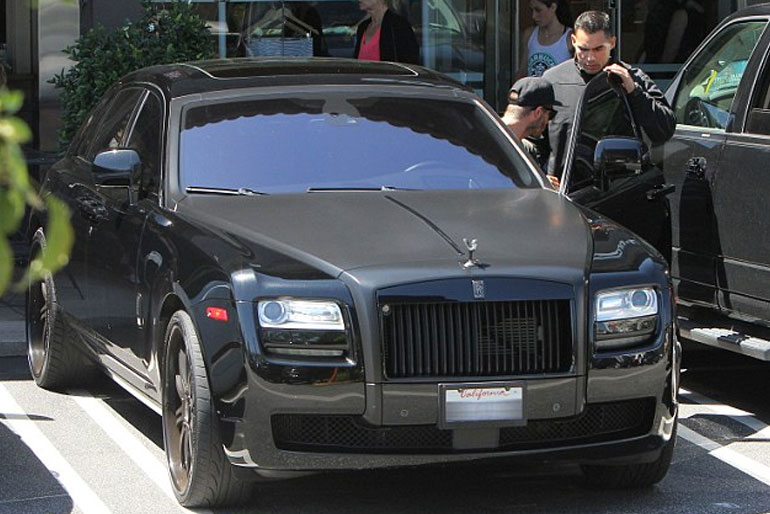 With an impressive and expensive price range of $380,000, this car is perhaps the most inclusive in the lot due to its sleek design and impressive engine working. It has a6.6 litrev12 engine which is perfectly capable of producing 560 horsepower and 575 lb-ft. Torque.
BMW 645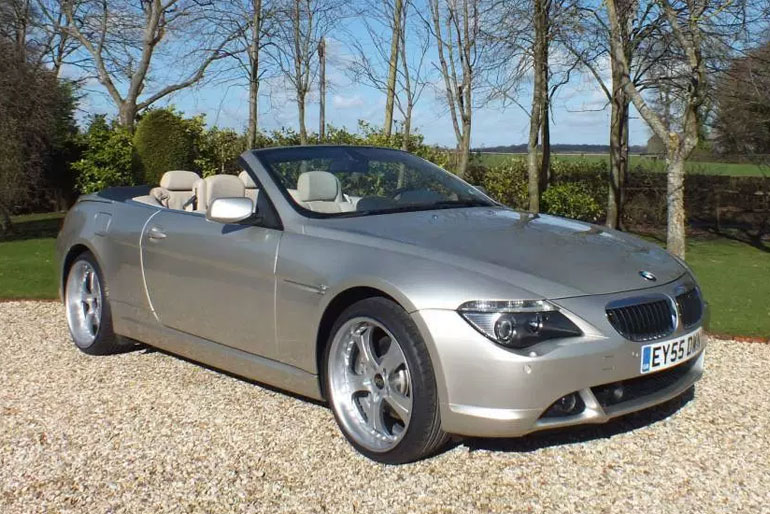 Bought by David but never driven by him due to his tough time schedules; this car is an excellent choice to be collected as its engine is very powerful. This car can go from 0 – 60 mph in just 6.2 seconds which say a lot about the power it possesses. Its price range is around $100,000.
Jaguar XJ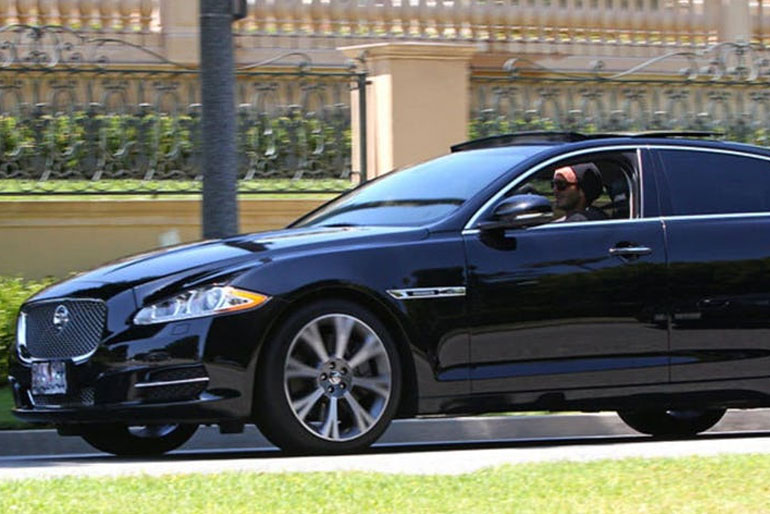 This family car by Jaguar is most that expensive with its Price range starting from $65,000, but it does not describe its power. It has a 3.0-liter supercharged V6 engine which has to generate 340 horsepower. It is in black paint job which is typical for the Beckham family tradition of cars with the matching logo of Jaguar.
Ferrari 612 Scaglietti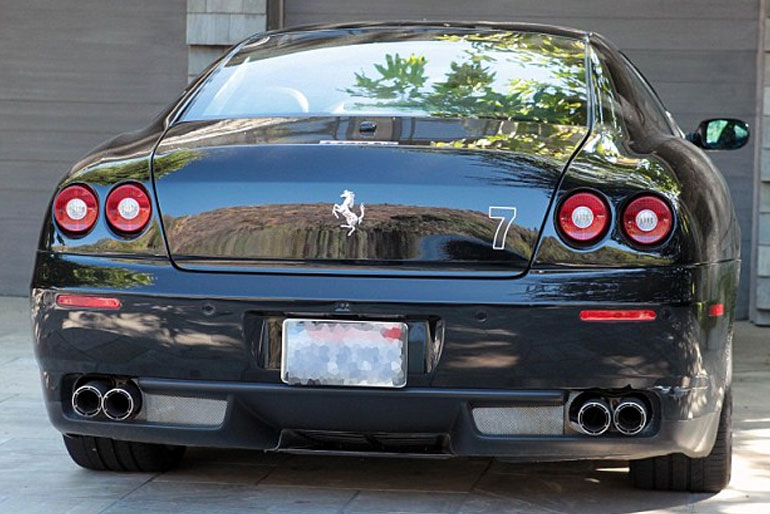 An expensive choice for the speed and style which is a trademark for Beckham as these factors can be seen in his play. With its prince being $ 410,000, it encloses a 5.7-liter V12 engine under the hood which can deliver 533 hp along with the top speed of 199 mph.
Ferrari 360 Spider(s)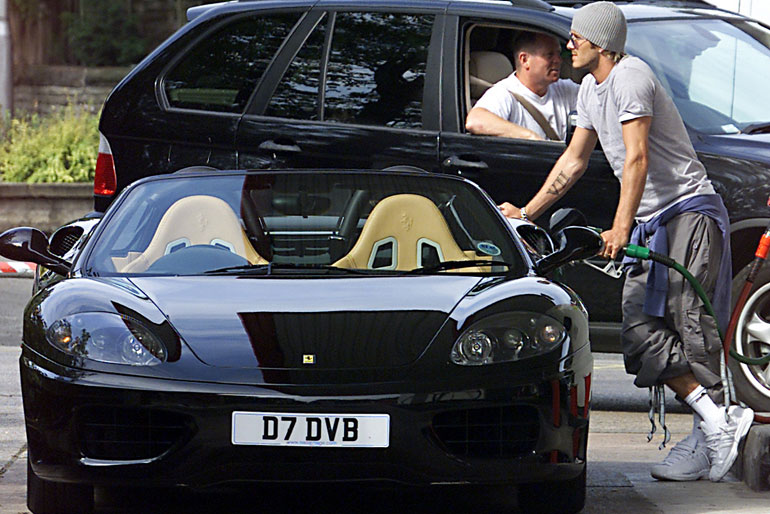 The presence of 3.6-liter V8 engine which can generate 395 horsepower and 276 lb0ft, torque was so impressive for David that he went on to purchase not one but more than that cars. First one was bought in 2001 while the other purchased happened in 2003.
Hummer H2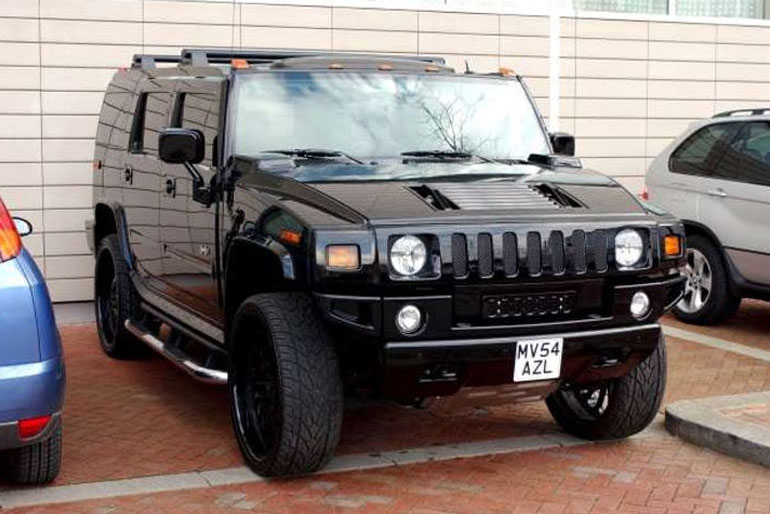 While it vehicle does not come cheap at all, this fact does not stop the players and celebrities from loving it. David is no exception as he purchased this heavy duty vehicle in 2005. This drive cost him $103,200 while customization cost him another $33,800. His family loved it so much that he gifted the smaller and toy version of hummer to his son which cost him $30,000.
Range Rover Evoque
With a powerful delivery of 240 horsepower, this heavy duty, power delivering drive is nothing short of royalty. An interesting fact to add here is that Victoria Beckham added few pointers in the customization which meant a lot to David. Plus the interior is nothing short of rose-gold accents in plating the entire cabin and steering wheel.
Porsche 911 Turbo Cabriolet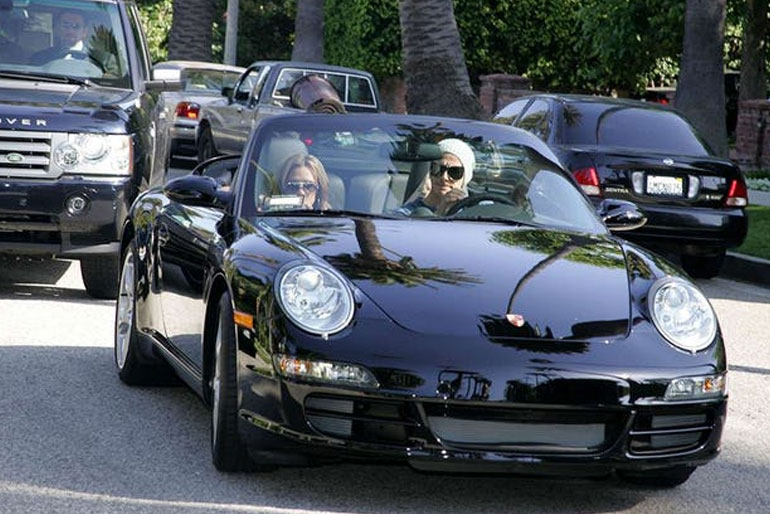 Like other cars in his garage, this vehicle also painted black from front to rear end and inside the entire interior; this vehicle is good luck for the family as it was sold for a hefty amount of $217,000. As per the reports, the current selling price is $145,790.
Lamborghini Gallardo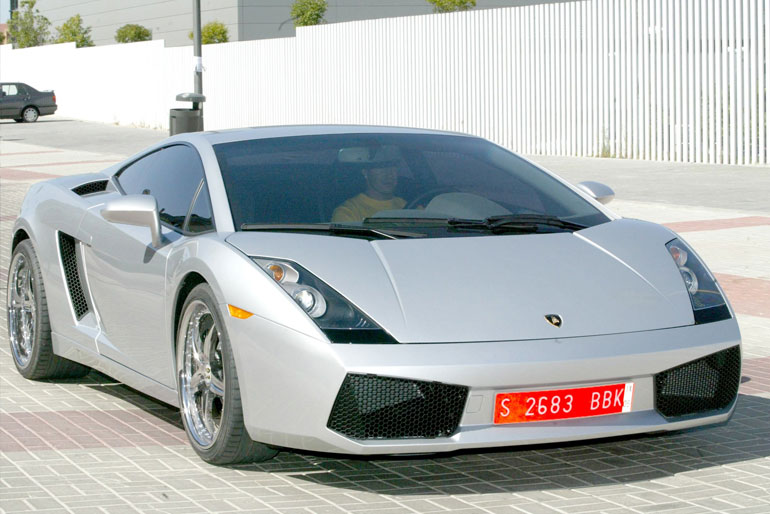 The presence of 5.0 liter v10 engine which can generate 520 horsepower and 376 lb-ft. Of torque, this luxurious drive is favoured by all of the Beckham family. Unlike other cars in the garage of David, it was in silver paint which meant some colors, but it was sold in 2012.
Jeep Wrangler Unlimited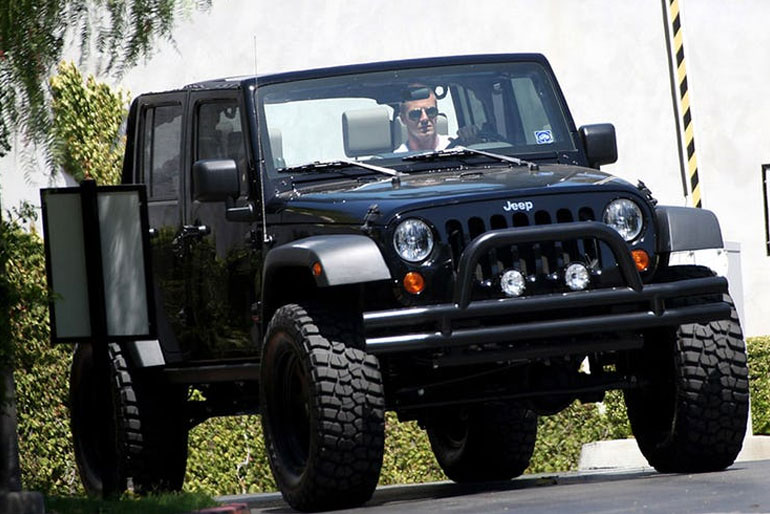 This vehicle screams for speed and road. With high ends and 22 inches of wheels in Beckham's traditional Black color, it was a must buy.it has a powerful engine of V6.