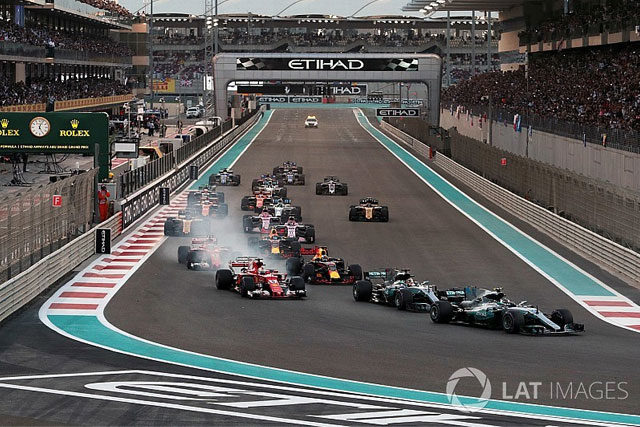 Formula 1 Tweaks Grid Penalty System For 2018
Formula 1's grid penalty system will be tweaked for next season, the FIA has announced, in a bid to make things less confusing for fans.
There has been growing unease about the extent of grid penalties this year, with F1 motorsport director Ross muscle claiming recently that they were creating a 'farce' of the Sport.
The situation has become even a lot tense because of concerns that penalties could increase next year because F1 going down to 3 engines for the season.
Following discussion at the FIA's World Motor Sport Council on Wednesday, a brand new structure was announced that should get rid of the headaches fans have faced in trying to work out final grids when a host of penalties have been handed out.
From now on, any driver that earns a 15-place grid penalty – Which is the equivalent of taking 2 extra new elements for the first time – will have to start from the back of the grid.
A statement issued by the FIA said: "The change to the power unit penalty system was also approved, whereby if a driver incurs a penalty exceeding fifteen grid places he will be required to start the race from the back of the starting grid.
"If more that one driver receives such a penalty they'll be arranged at the back of the grid in the order in which the offences were committed."
The FIA also said that other changes were being put into the regulations for 2018.
These include:
Regulations relating to procedures for starting or resuming a race behind the safety car.
Changing the event timetable to increase flexibility.
Ensuring that testing of previous cars may only take place on tracks currently holding an FIA Grade 1 or 1T licence.
Provision for demonstration events in previous cars which does not constitute testing. No such demonstrations may exceed 50km in length and only tyres manufactured specifically for this purpose by the appointed supplier may be used.
Changes to ensure that oil cannot be used as fuel.
Introduction of a detailed specification for oil.
A minimum weight and volume for energy storage (batteries).
Changes to position of cameras and wing mirrors to accommodate the Halo.