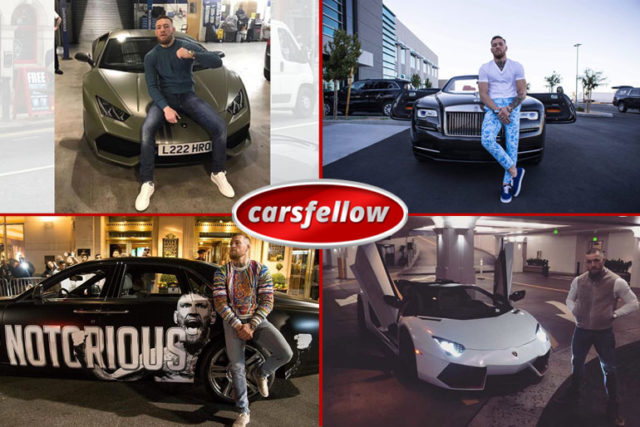 Conor McGregor is that personality who rose to fame by wrestling his opponents in UFC. The famous platform of UFC where mixed martial arts wrestling competitions are held. It provided a perfect stage for Conor to exhibit his talent and it earned him a lot of money.
It was due that money and other campaign money which helped Conor to collect some of the biggest names of the car industry in his garage. Today we bring you the car collection of Conor McGregor.
Cadillac Escalade: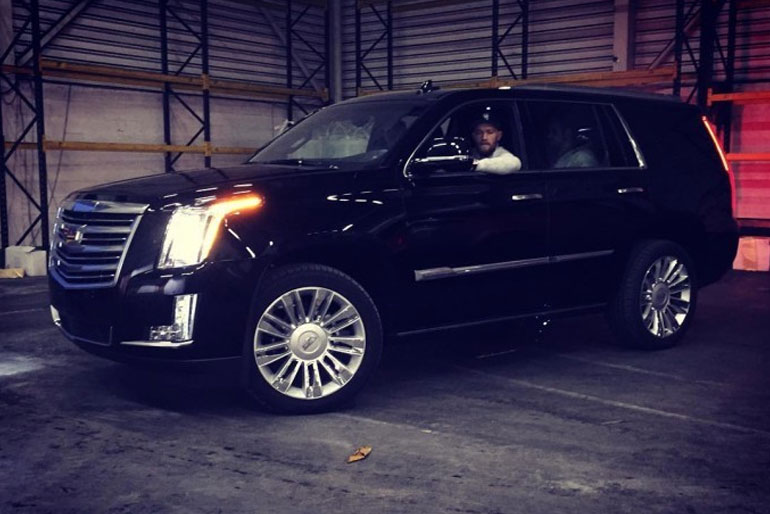 This absolute beauty is included in the fleet of Conor's cars. With a powerful engine of V8 and incredible horsepower of 420 and capable of producing a torque of 460 lb-ft; this machine is nothing but amazing and beyond words to explain. Its estimated worth is $75,000.
Rolls-Royce Ghost: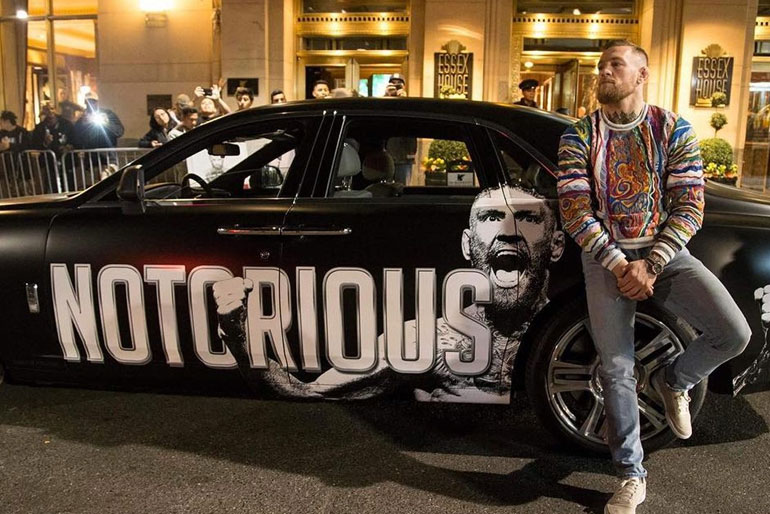 Another classic addition in the cars is a Rolls-Royce Ghost whose price is estimated at $ 2.5 million. It has 6.6-liter V12 engine which can generate torque of 840 Nm while horsepower is expected to be 603. This is perhaps one of the most expensive cars in Conor's collection with its price being $325,000 because It is custom made and Conor has its picture on the sides of the car.
Rolls-Royce Phantom Drophead Coupe: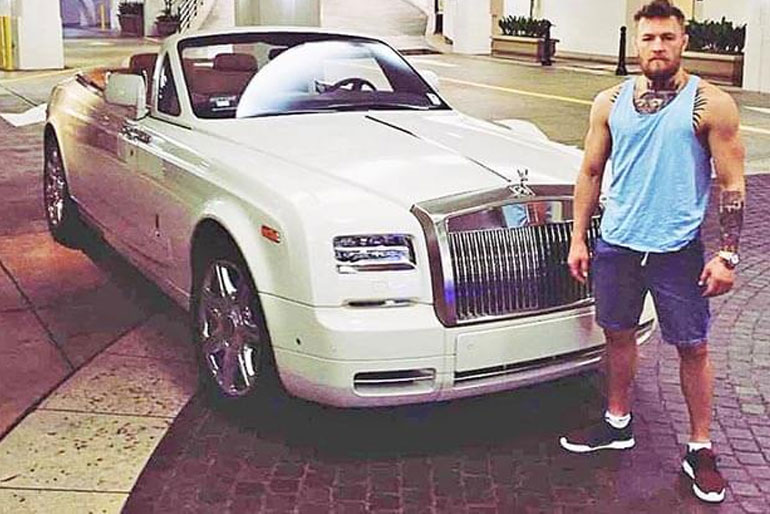 Another inclusion from Rolls-Royce. It is known as Phantom. It can produce maximum power of 453 bhp at 5350 rpm alongside with torque of 720 Nm at 3530 rpm. It is because this power machine hasan incredible 6.8-liter V12 engine. Its worth is $450,000.
Lamborghini Aventador Roadster: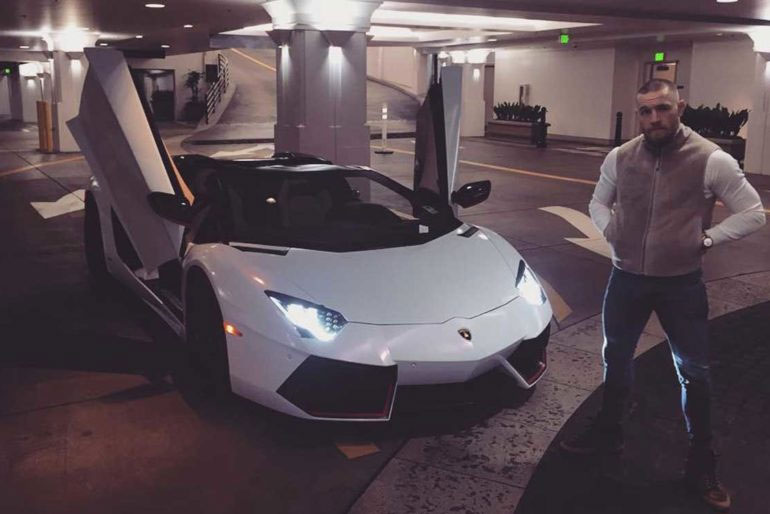 The starting price of this wonderful car being $288,840, one can expect what the worth will be off. With a 6.5 liters V12 engine, the car is perfectly able to generate maximum power of 740 hp while torque can be calculated as high as 509 lb-ft.
McLaren 650S: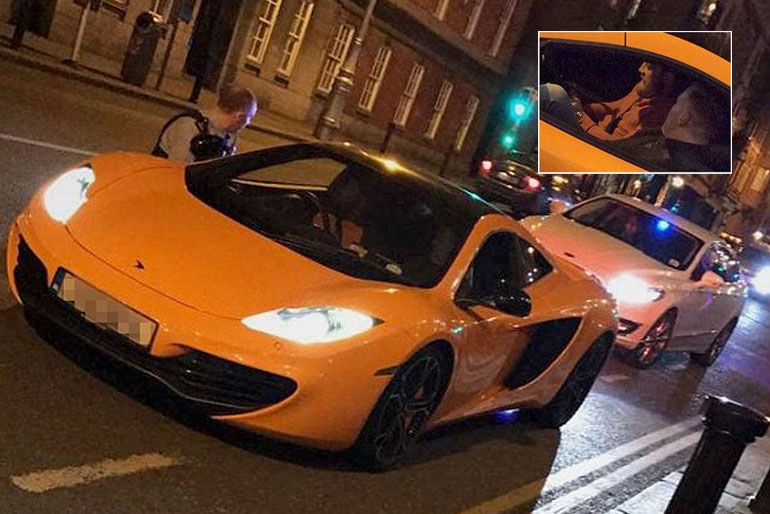 It has a powerful engine V8 which is twin turbocharged and 100% capable of generating power of 641 hp and torque of 500 lb-ft. Since the car can go from 0 – 60 mph in just 3.0 seconds, it is understood that its price is $459,250.
Rolls-Royce Dawn: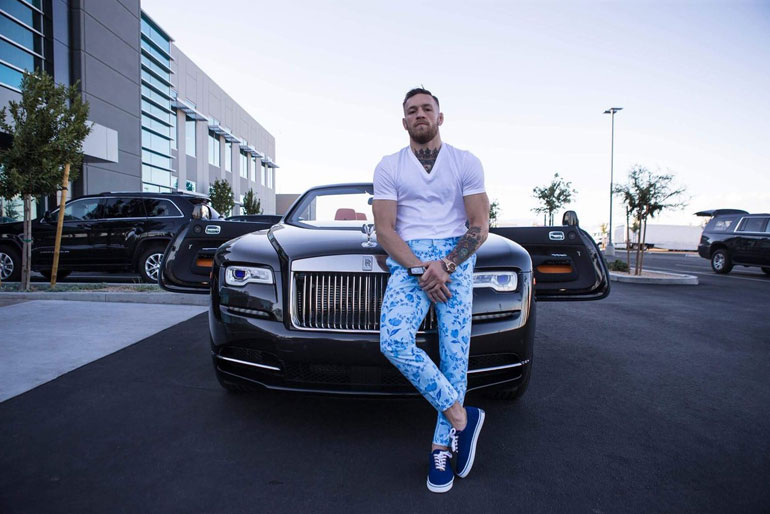 The engine being 6.6-liter V12, the production of 563 horsepower and torque of 820 Nm is no problem at all. With the top speed of this monstrous car is 250 km/h, we can only guess how high this car can go under the hands of Conor.
Lamborghini Huracan: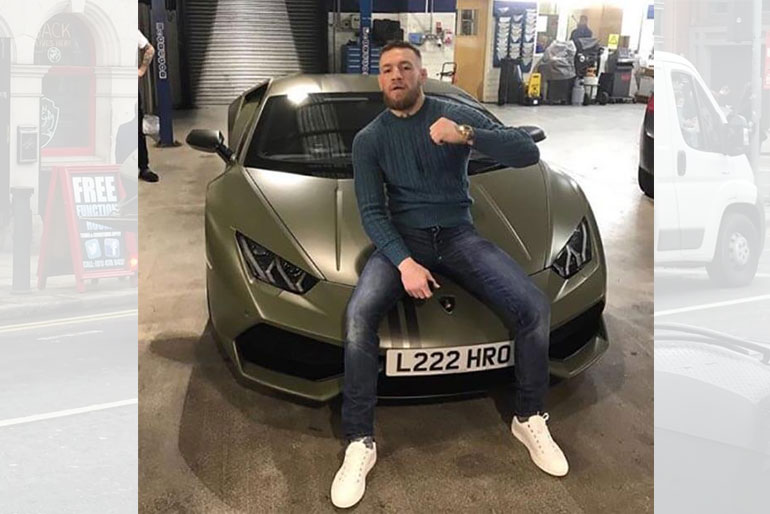 It is another speedster in the garage of Conor. With a 5.2-liter engine of V10, the power is undeniable. The maximum power it produces is 449 while the car can hit 0 – 60 in just 2.5 seconds. That is why; its price is understandable at $274,390.
BMW i8: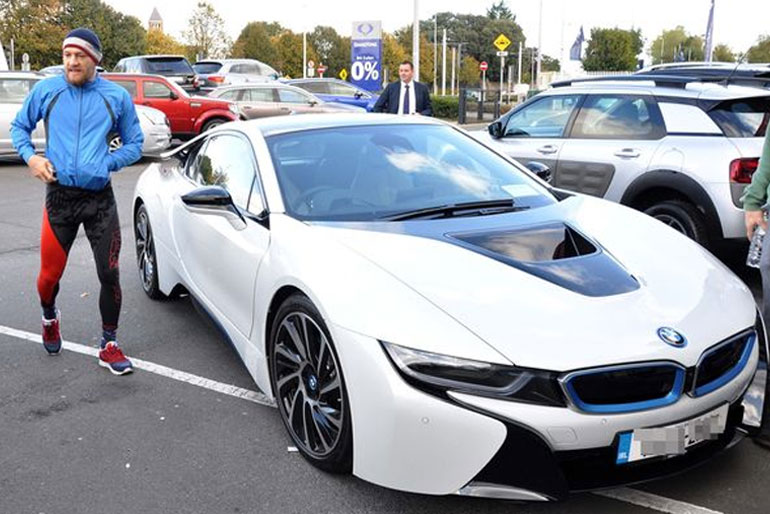 The price being $148,500, it is another powerful inclusion into the fleet of cars of Conor. This car is known for having 1.5-liter twin turbocharged three-cylinder engine which can produce maximum power of 228 with torque being 236 Nm.
Range Rover: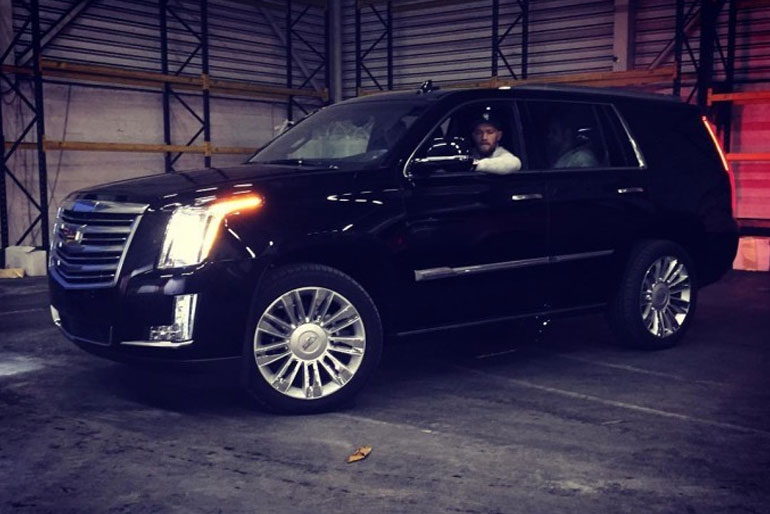 $200,000 is the price of the range rover which is standing among other heavy-duty vehicles in the garage of Conor. With the engine as powerful as its as it has a fuel capacity of 27.3 liters and horsepower of 340 and torque of 332 Nm.
Mercedes Benz S550 Coupe: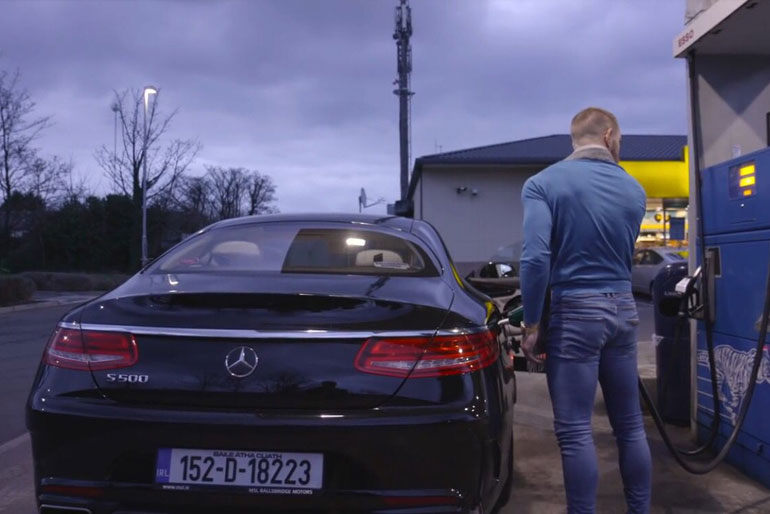 The engine which can hit the power of 449 at 5250 rpm while torque will be 519 Nm at 1800 rpm; that engine belongs to Mercedes-Benz S550 coupe which is estimated to be $180,000.
Mercedes-Benz Sedan: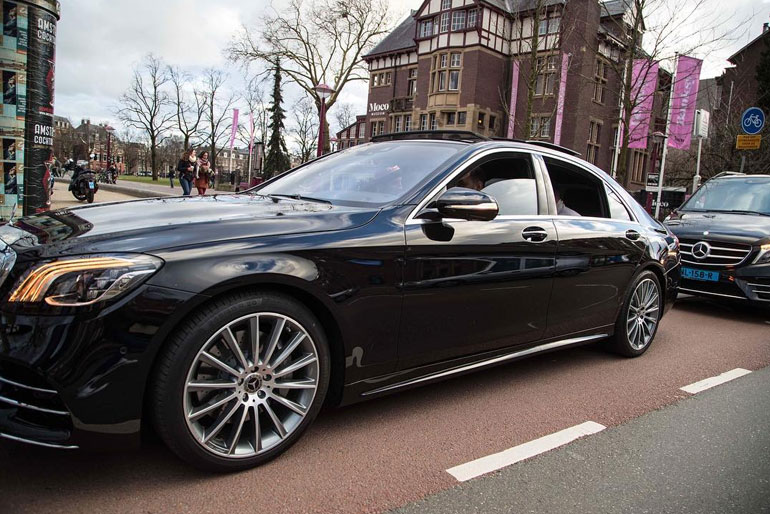 The price being $149,550, this luxurious car is known for is power and speed. The 2.0 liter inline four turbo engine which can produce 22 horsepower along with 273 lb-ft torque is added in this vehicle which can take any road and convert it into the track.