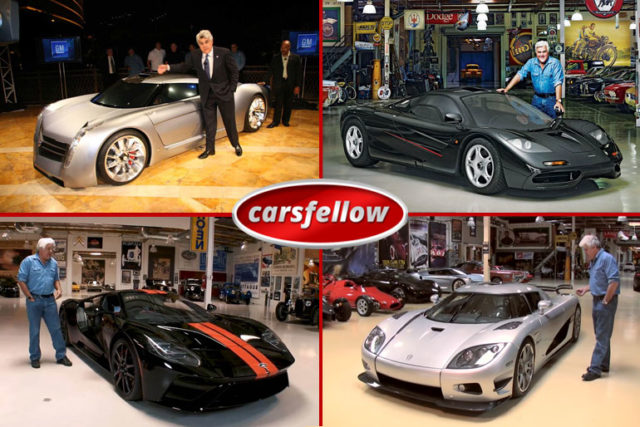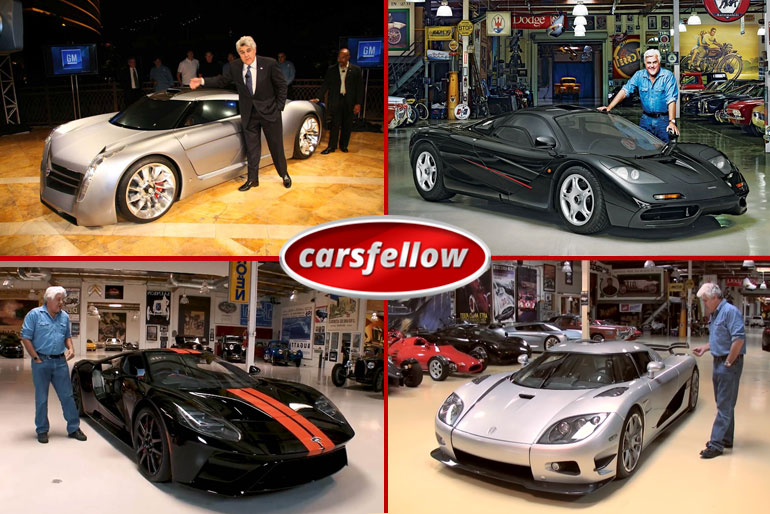 Old actors, who were very popular in their teens and twenties, have always been rich. There is no doubt about that. One of them is Jay Leno who has collected so much money that he is considered as one of the richest celebrities in the world.
With net worth more than $350 million, he is reported to have collected quite an impressive collection of cars and motorbikes. As per the reports, he has more than 273 cars and 150 bikes. An estimated amount of $50 million is spent in this hobby of his.
Today we will look into his few cars from his vast collection. The top ones and antique if you must ask. To add more, Jay also started his show on YouTube and Channel which was named as Jay Leno's garage and showed clips about his collection.
1994 McLaren F1: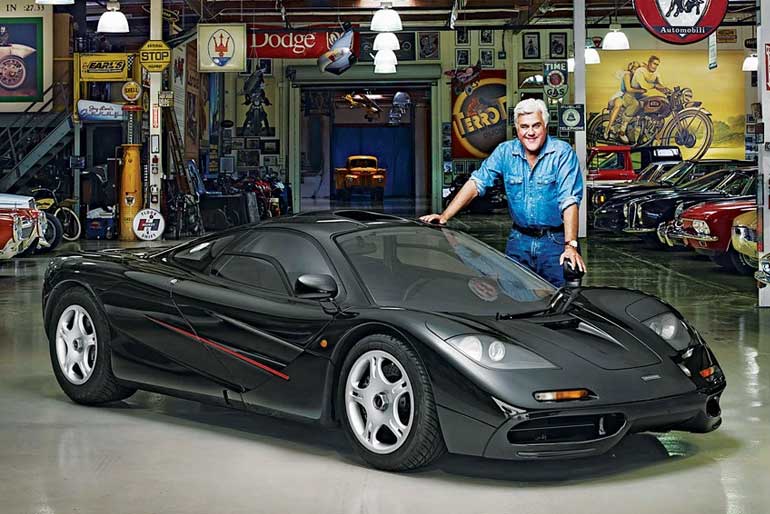 Estimated Value: $12 Million
It is not possible for Leno to pick his favorite among such a big fleet of cars, but if he were to save them from eternal damage then McLaren F1 would be one of the first. An estimated worth says $12 million, but since it is the top racer out in the market, it is no doubt, of course.
2006 EcoJet: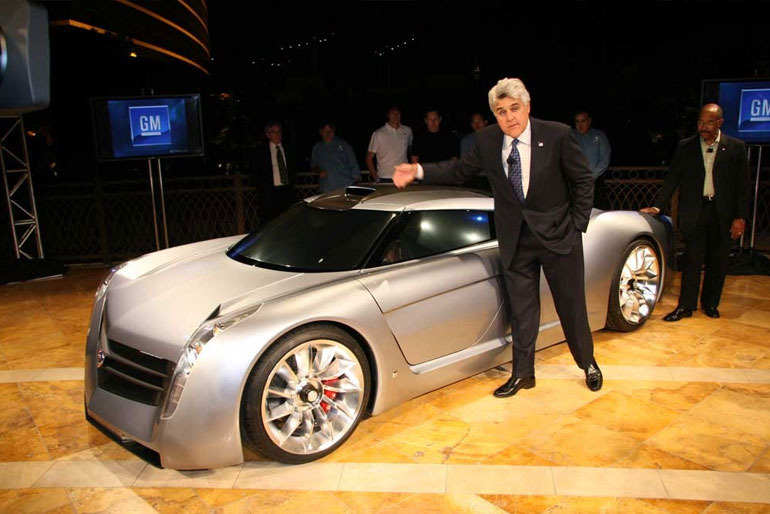 This car is so unique that its price is not even known commonly. It's like it was a special edition. With different wings like a door which opens upward and the engine which has so powerful that it can throw people out of the window. To add a cherry on a top, leno himself designed this supercar. So obviously its price cannot be estimated.
Koenigsegg CCXR Trevita: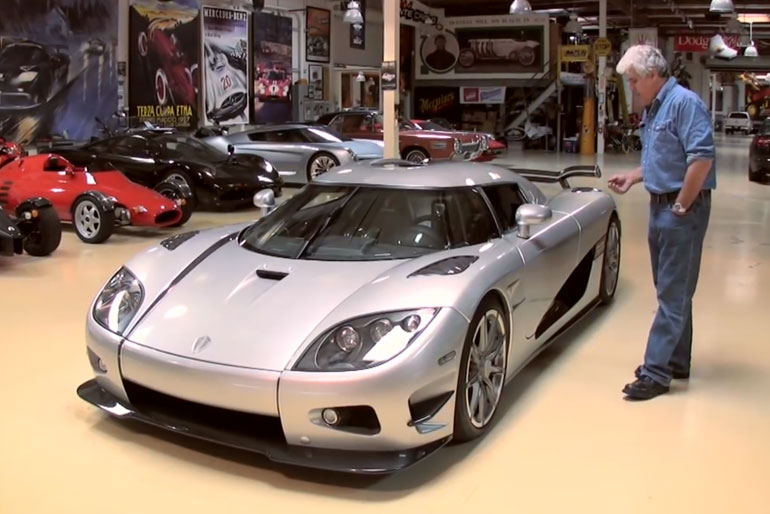 Estimated Value: $4.8 Million
With the capacity to go from 0 – 60 in just 3 seconds, Koenigsegg has produced one price better than the last one. But this one is so amazing that its design and a top speed of 254 mph are best among rest. With an estimated amount of $4.8 million, this sure is a keeper.
1967 Lamborghini Miura P400: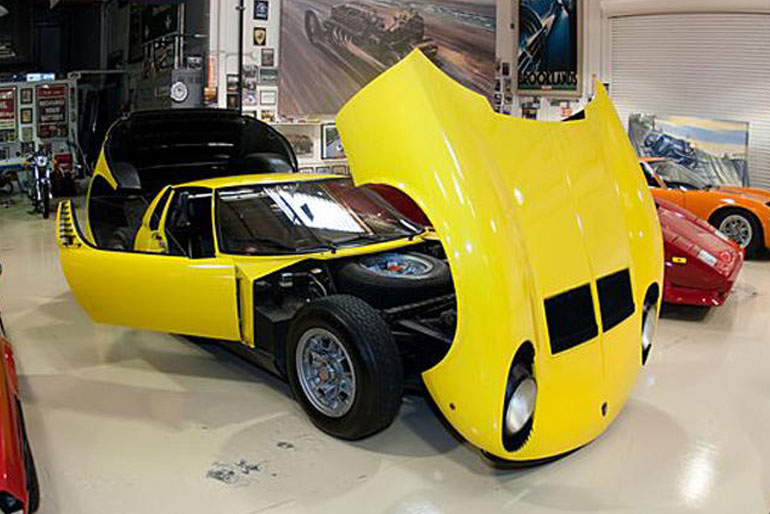 Estimated Value: $3.5 Million
With the amazing worth of $3.5 million, this car is a limited edition. The super speed of this car is undeniable and with the capacity to run from 0 – 60 in just 3 seconds, this car is worth the inclusion in the squad.
1939 Lagonda V12: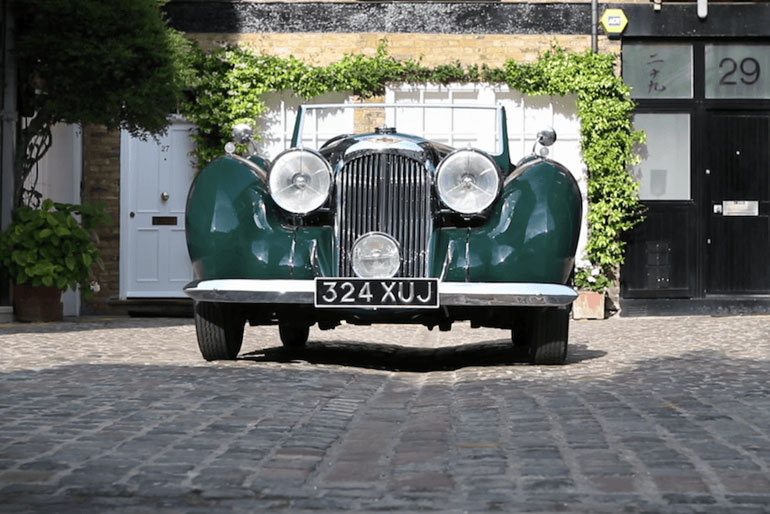 Estimated Value: $2.56 Million
This car was sold at $1.2 million, but now the price has increased to $2.56 million. This antique car is nothing but beauty in simplest form with a 2.6-liter engine.
1955 Mercedes 300SL Gullwing Coupe: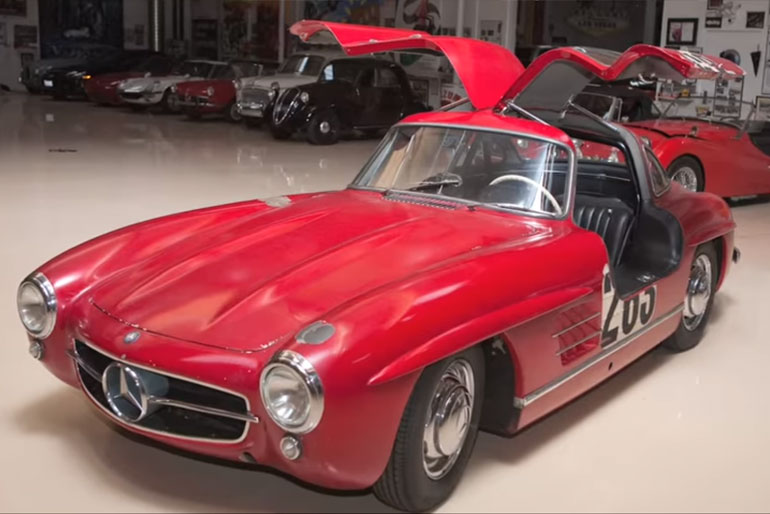 Estimated Value: $1.8 Million
Another coupe with wings like a door, perhaps Jay is in love with this design. With the impressive 3.0 engine, the top speed it can achieve is 130 mph. With the power being 215, the torque production is 275 Nm.
2014 McLaren P1: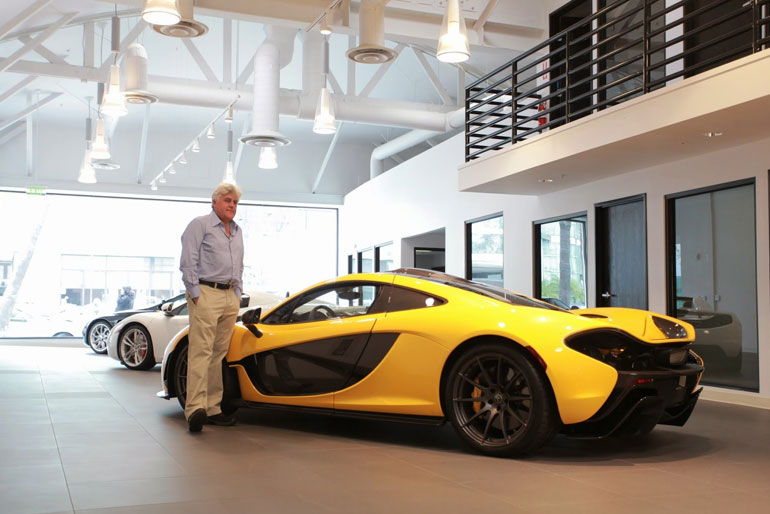 Estimated Value: $1.15 Million
The name is enough to say about the speed. McLaren is known for producing speedsters. With a maximum power of 177 horsepower and torque of 96 lb-ft., this car is nothing but speed and power.
Mercedes-Benz SLR McLaren: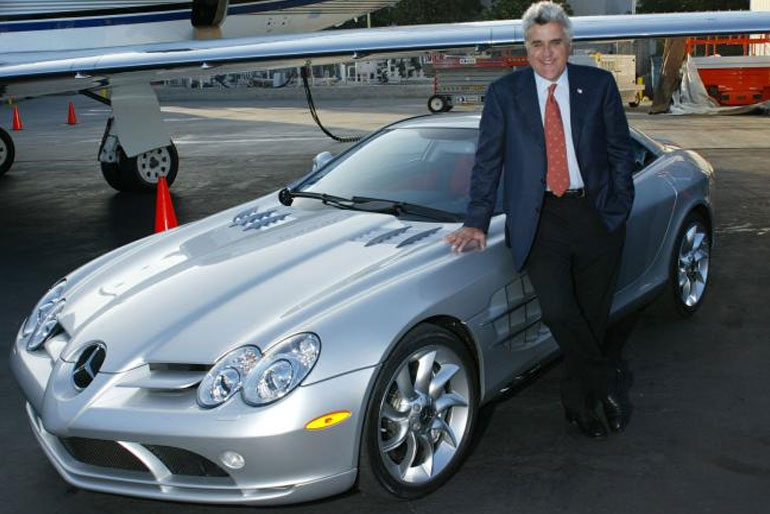 Estimated Value: $497,750
With supercharged 5.4-liter V8 engine is known for amazing power of 6651 hp. This car can attain the top speed of 350 km/h. This sure is one amazing car to be collected and included in the collection of rare beauties.
2017 Ford GT: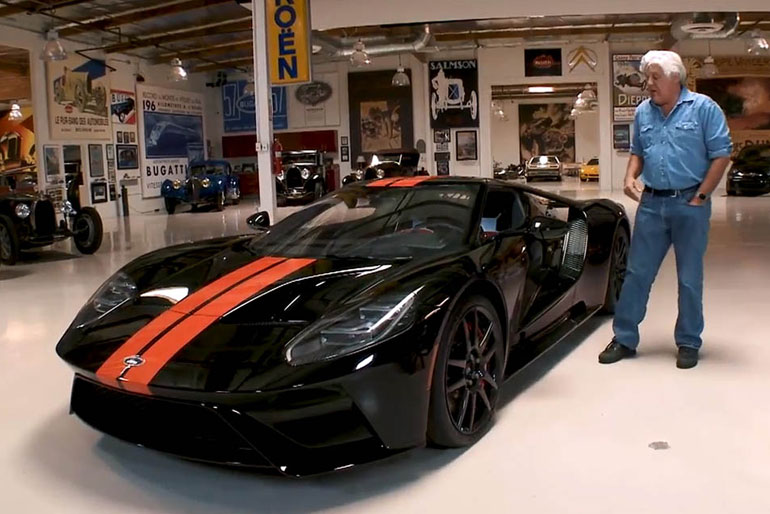 Estimated Value: $453,750
It is sure of some major importance. It goes only 11 miles per gallon, and it has won two GTS as first and third. With such records, it is not surprising that it can attain the top speed of 216 mph.
1963 Chrysler Turbine Car: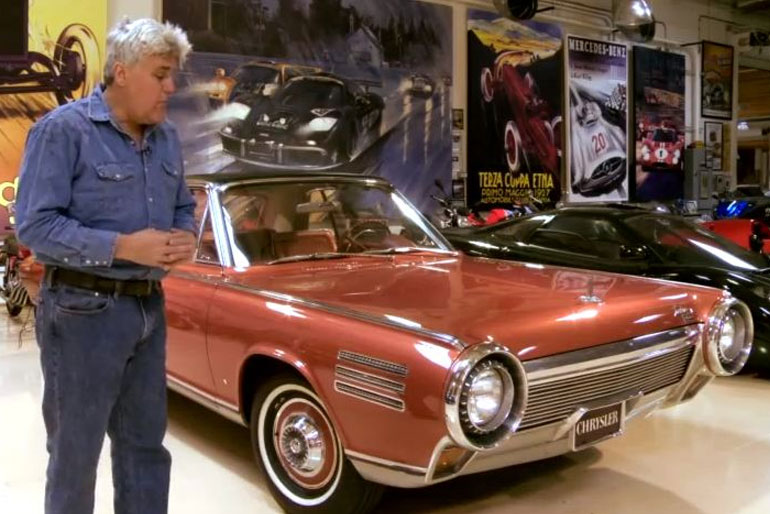 Estimated Value: $415,000
Car known for its outstanding chassis and turbine engines, Chrysler can generate 130 horsepower and 425 lb-ft. It has a classic Chrysler A-831 gas turbine engine which works magic when put into the real effort.
Blastolene Special: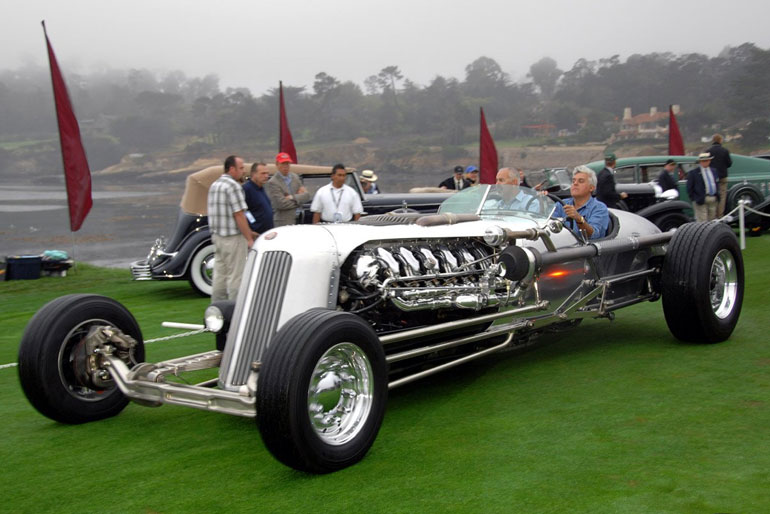 With an amazing price of $350,000, this car is some unique and antique to get collected. It is of special importance because it was hand made by the legend Randy Grubb.
1986 Lamborghini Countach: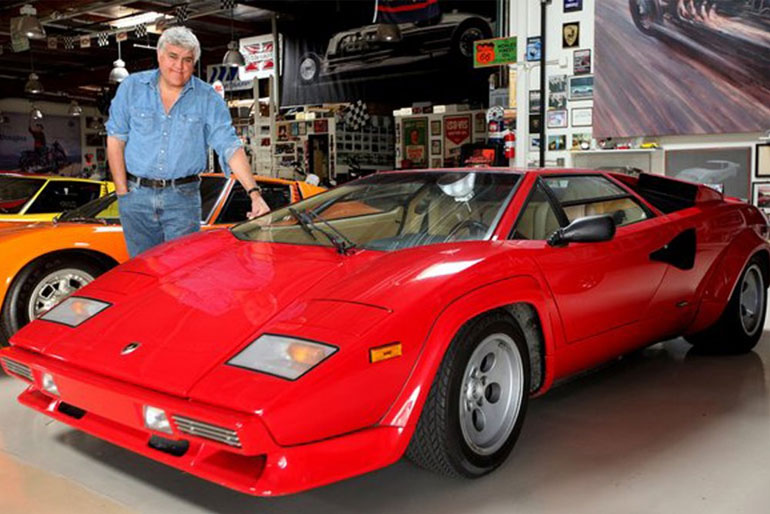 Estimated Value: $215,000
Having a classic engine of V12, it can generate the maximum energy output of 558 kW while 876 lb-ft. Of torque is created easily. Other than this, the car can form o – 60 in just 3.7 seconds.
1906 Stanley Steamer Vanderbilt Cup Racer: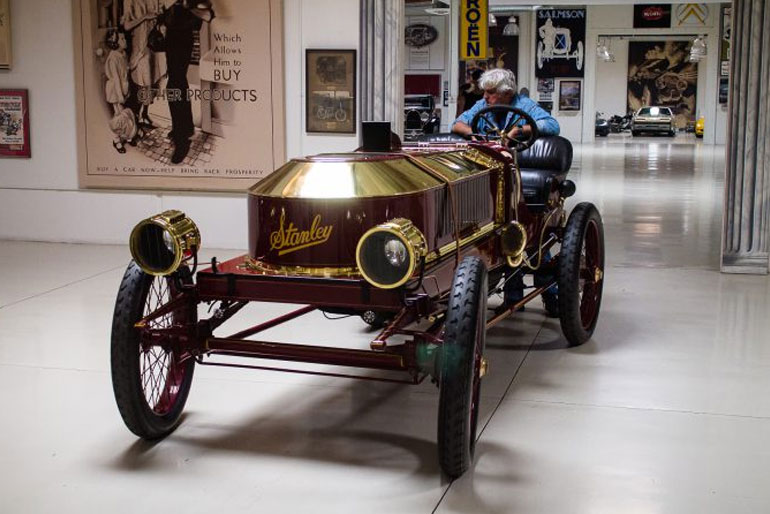 One of the most antique and classic cars is this steam runner which is estimated value $185,000. This car has different levels to generate different horsepower like 10, 20 and 30.
2011 Audi R8 Spyder: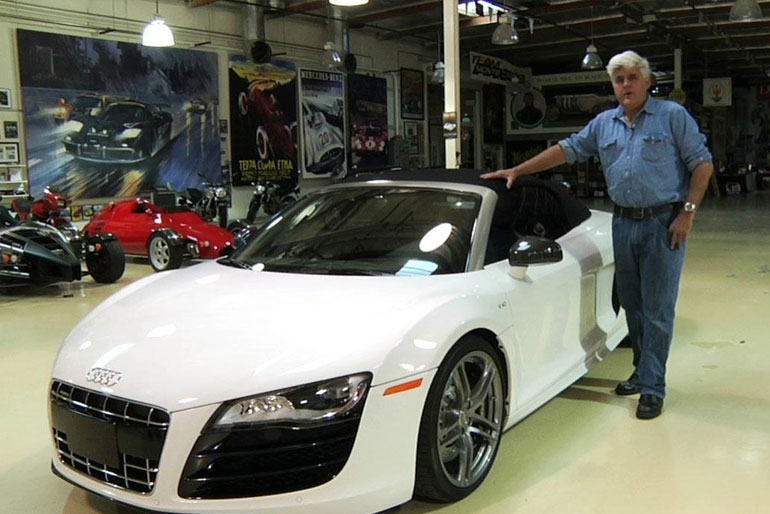 Estimated Value: $166,150
This car is nothing short of speed as it can go from 0 – 6- in just 3 seconds. It is another top lined speed car which can produce 532 horsepower and torque of 398 Nm.
1966 Oldsmobile Toronado: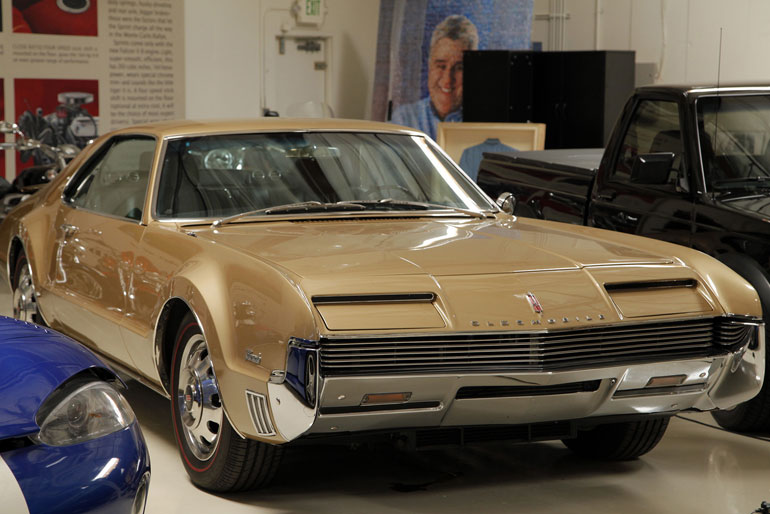 This unique looking car can deliver the power of 385 with a torque of 475 lb-ft. Its net worth is estimated at $150,000 as it can get to 0 – 60 in just a few seconds.