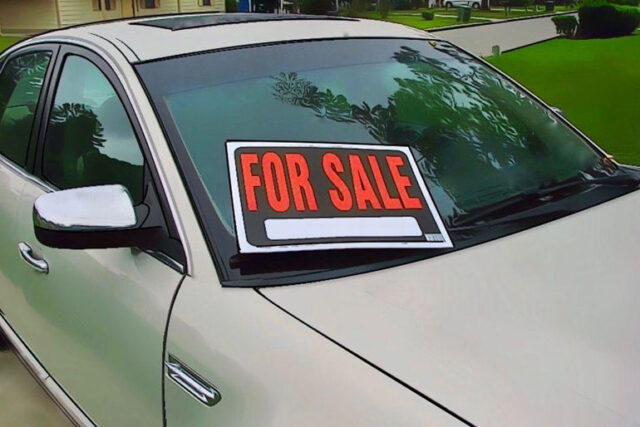 Unfortunately, even the best of cars reach their time. Are you ready to sell your car? When looking for a buyer for your car, you want to ensure you sell to the right persona and for the right price.
Although there might be several buyers interested in purchasing your car, there are car selling mistakes you should avoid when talking to buyers, selling cars online, determining a fair car price, and more. In the guide below, you'll learn everything there is to know about avoiding these mistakes.
Continue reading to find out more.
1. Not Detailing It
Detailing your car before listing it is a great way to attract more buyers. A simple detailing can make your car look much newer than it is. It also helps your car appear to be in better condition than when it's dirty.
Not only do you want to focus on deep cleaning the car, but you also want to focus on fixing dents and dings as well.
2. Not Knowing the Value
Not knowing the value of your car can hurt you in several ways. If you try to price it too high, then potential buyers won't take you seriously. If you price it too low, then you'll receive more offers, but you'll lose out on money if you sell it for that price.
Run your vehicle's information through an online car-value site to determine a fair price for it.
3. Not Advertising With Quality Photos
Quality photos will help you sell your car. If you fail to post enough high-quality photos, then you lose potential buyers. Most buyers will determine if they want to make a purchase or not depending on what the photos look like.
Be sure to take pictures of the entire outside and inside of the car. You should also provide all the essential information, such as the VIN (vehicle identification number), the year, make, model, and amount of miles.
4. Not Having All the Documents
Before you can make a legal sale, you need to have all the required documents. Provide your buyer with all receipts from any regular maintenance or repairs done. You also need to have the title in hand to make the sale.
After finding a buyer, be prepared to head down to the local DMV to transfer the title to the buyer's name.
5. Not Looking at All Options
Remember, selling to a private buyer isn't your only option. There are a few other options as well such as selling junk cars for cash to such as Junk Car Medics or Cash Auto Salvage. There, you'll learn the car scrap value of your car.
If you want the highest price, then be sure to avoid trading it in or selling it to a dealer.
Don't Make These Car Selling Mistakes
Car selling mistakes can negatively affect the price you're able to sell your car for. Be sure to follow the advice listed in this guide above to avoid making these mistakes. With this information in your back pocket, you'll sell your car for a great price in no time!
For more posts with car topics, be sure to visit on a regular basis.