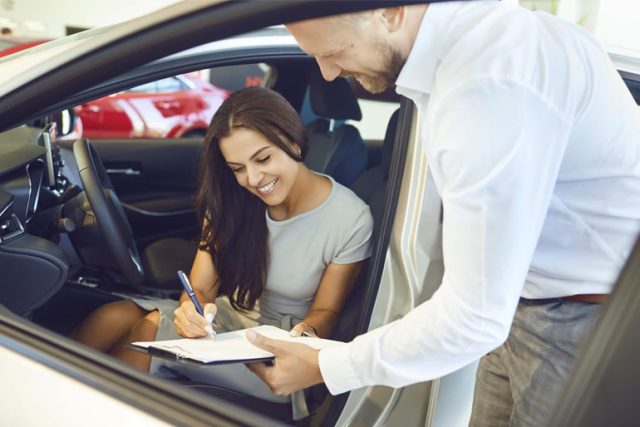 There are a lot of reasons you might rent a car. If you have not had experience with renting a car, there are some things you may do to make it a headache-free experience. To make the car rental experience an enjoyable experience, we have some tips.
Why Rent a Car?
You may find yourself needing a rental car for a number of reasons. Just a few are listed below:
When traveling by air, you may need a car once you are on the ground.
You may rent a car to save mileage on your own vehicle when you are taking a road trip.
Renting a car is a good way to try out other makes and models before buying one.
You may not own your dream car, but you could rent it for a special occasion.
When you need extra room, perhaps when you have company, renting a vehicle could give you that extra room.
If your vehicle is being serviced or repaired after a car accident, you may seek out a rental in the meantime.
What You Should Know About Renting a Car
Renting a car can be for fun, for necessity, or convenience. However, there are some essential details to consider to make your car rental experience affordable, easy, and stress-free. Follow the tips listed below to ensure you have a pleasant car rental experience.
1. Insurance coverage
When you are considering renting a car, it is essential to review your existing insurance policy's coverage. Many times, your insurance policy provides rental car coverage. This means that you can skip paying for the additional insurance that the rental car company offers.
This does not apply to all insurance policies, so verify rental car coverage with your insurance carrier before you forgo the insurance on offer by the rental car agency. If you find out that your insurance company does not cover rental cars, it could be in your best interest to purchase insurance directly from the rental car company. This can reduce your worries about having an accident or other incident while driving a rental car.
Insurance offered through rental car agencies might be very expensive. Read the fine print, and see what their policies cover. Depending on how long you will be driving a rental, it may be worth it to phone your automobile insurance company to inquire about the cost of rental car coverage added to your original policy.
2. Rent the Right Car
Consider what you will be doing while driving the rental car. If you simply need it for your solo commute while your car is in the shop, a compact car might be exactly what you need. However, if you are taking a family vacation, a van or an SUV might be more appropriate.
Think about who will be riding in your rental car. This can be important if you have an elderly person or someone with physical impairments that cannot get in and out of cars with a higher profile easily. If you have children who require car seats, make sure you are driving the right car for them and consider how easily you can get in and out to buckle them.
When choosing what type of car to rent, consider what you will be using it for. If you have many miles to cover on long stretches of highway, you want a car with good fuel efficiency. You may need a four-wheel drive if you plan to drive in snowy conditions or if you are planning to do off-roading. Considering what the car needs to do for you is imperative when choosing the right vehicle.
Last but not least, you should determine a budget when choosing a rental car. Decide what you need in a vehicle and how much you are willing to pay. Luxury cars, SUVs, Jeeps, and trucks may be more expensive than a standard, no-frills, midsize or compact car. It is important to know whether you want to splurge or if you are working within a set budget before you begin.
3. Review the Rental Agreement
When preparing to rent a car, familiarize yourself with the rental agreement. This will include the terms and conditions of renting a car from the company. Double-check the dates, pick-up and drop-off points, dates and times, and also any additional costs or fees.
Some of the additional costs to be aware of are:
Some companies require you to return the vehicle with a full tank of gas. You may incur extra charges if they have to fill it for you.
Make sure you have unlimited mileage or that you can adhere to any mileage limitations.
Sometimes, if there are toll roads in the area, your rental car company may allow you to purchase a pass for a nominal fee.
4. Perform a Thorough Inspection
Inspect the car before driving away. It is important to note any damage you can see. Take photos or videos of the car, especially if there are dents and scratches, interior damage, or damage to the trunk. Check the headlights, taillights, and turn signals to ensure they are working correctly.
Any damage that you detect should be pointed out to the rental agency before you leave. Have them note them so they are aware of the damage before you return the car. Having photos and videos of the damage will be important later if there is any confusion about when the damage was sustained.
5. International Driver's Permit (IDP) May Be Required
If you are renting a car for the first time and you are outside of the United States, find out if an international driver's license is required before you go. You would not want to get to the rental counter on vacation, ready to do all the sightseeing, only to find that you cannot rent a car without an international driver's permit.
An international driver's permit translates your English language driver's license into ten languages, including Arabic, Chinese, French, German, Italian, Japanese, Portuguese, Russian, Spanish, and Swedish. Not all countries require an IDP, so check the country you are traveling to for verification. They are accepted in more than 150 United Nations member countries around the world.
You must have an IDP to drive in Austria, Germany, Hungary, Italy, or Spain. For other areas, check the country's laws.
An IDP is fairly easy to get but takes advanced planning. The American Automobile Association (AAA) will issue you the permit if you are over 18 and have had a driver's license for longer than six months. They will also verify that you have at least months left before you are due to renew your license.
You can apply in person or by mail. To complete the application, you will need to present your driver's license, and a $20 application fee, and submit two identical passport-type photos. Shipping and handling charges may apply.
6. Investigate the Rental Car Company Prior to Renting
Many of the more well-known car rental agencies may be more expensive than what you find online. There is a certain safety that comes with renting from an established company. However, the best way to know what you are getting into is by reading reviews and asking trusted friends or family members about their experiences.
While small agencies may give you terrific service, it is important to know this before you find yourself stranded and without adequate customer service to help you with a broken-down car. A little diligence goes a long way.
7. Familiarize Yourself With the Automobile
Every car is different, and the time to learn how the windshield wipers are turned on is not when you are on a busy interstate during torrential rain. Take some time to familiarize yourself with the car before leaving the lot. Find out about the car's features before you pull out of the lot.
Some features that you will want to acquaint yourself with are as follows:
Interior lights turned on and off
The windshield wiper on and off switch
Bluetooth
Seat adjustments
Locks, doors, and windows
Knowing how to operate the key features helps you to avoid distracted driving after you leave the lot and if you have questions, there are attendants on hand to answer them.
8. Return the Vehicle When Directed and in Good Condition
When it is time for you to return the vehicle, make sure you do so on time. Late fees may apply if you do not. If you are running late, call the rental car desk and ask for an extension. Inform them of your estimated time of arrival. They will sometimes extend your return time free of charge. But communication is important when trying to avoid fees.
Try to keep the car damage free. If you return it with damages that were not there when you picked it up, you will be on the hook for repairs. Before dropping the car off, make sure to top off the gas tank and clean out any trash or debris.
Check the trunk, beneath the seats, the glove box, and the center consoles to make sure you are not leaving any personal items behind before returning the car.
Enjoy Your First Time Renting a Car
Following our tips can ensure that your first time renting a car is a successful one. It can be fun and convenient to rent a car, and often it can be a necessity. Knowing how to keep the experience stress free is important to enjoy the experience.