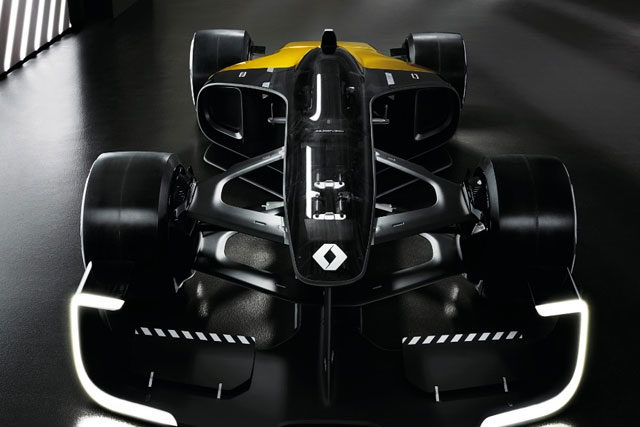 Renault Concept Ualizes F1
The model is also intended to be safer than current cars. It is equipped with a self-driving function that is automatically activated when potentially dangerous incidents occur during a race. This enforces speed limits and prohibits overtaking as cars become congested.
The 2027 cars have an electric mode that is activated at certain moments of the race to reduce fuel consumption. Sustainable materials and technologies used in the car's construction aim to improve F1's carbon footprint.
Renault won drivers' championships with Fernando Alonso in 2005 and 2006. Today, it is represented by Nico Hulkenberg and Joylon Palmer, the former of whom has picked up two points so far this season after placing ninth in Bahrain.
To celebrate 40 years in Formula One, Renault has released its vision for racing cars in 2027 — a sleeker, greener model compared to its 2017 counterpart.