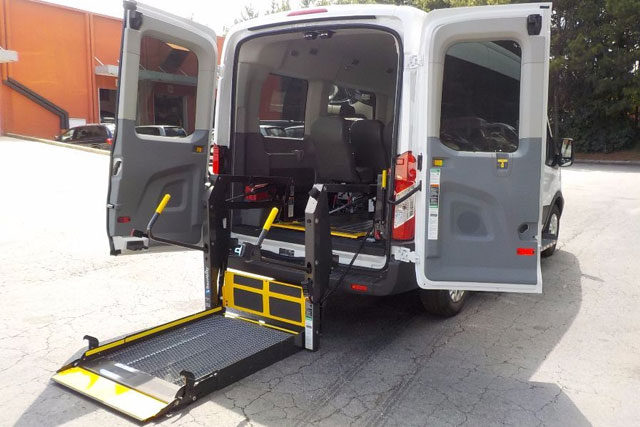 Wheelchair Accessible Transport
It probably goes without saying that we're an aging population.
In fact, recent statistics highlighted that the UK's population is getting older, with 2.5% being 85 and over and 18% being 65 and over.
So what does this mean for wheelchair-accessible transport, whether users are getting around under their own steam or are using public transport?
Here's what we found:
Modern Wheelchair-Accessible Vehicles:
Over time, wheelchair-accessible vehicles have become more accommodating to the needs of their users while also changing to suit changing requirements.
For example, there's a growing demand for larger vehicles, meaning cars need to be bigger in order to accommodate these. These vehicles have ramps, larger entrances and more space for the wheelchair that's larger than average, including motorised models that tend to be bulkier than normal.
They are also having to pave the way for the wheelchair driver who wants full independence with vehicles that can be driven by a wheelchair user. Thanks to specialist gears and pedals, these can be adapted to the users' individual needs.
Equally, a lot of vehicles mean the wheelchair is stored in the back of the car, but for many, being a passenger at the front of the vehicle is a much more welcoming idea. So you'll also find the best cars that allow for a wheelchair to be safely secured in the seat alongside the driver.
Who's Manufacturing these Vehicles?
If you take a look at places like Allied Mobility, a number of car manufacturers are offering these solutions, including Peugeot, Ford, and Volkswagen.
The Governments Pledge for Accessible Transport Systems:
Finally, there's also the Inclusive Transport Strategy that's being implemented by the Department for Transport. It aims to 'achieve equal access for disabled people' and will do this by making sure transport can be accessed by everybody by 2030. Their ambition is to ensure everyone is able to travel confidently, with ease and without any additional costs.
This particular strategy also goes hand-in-hand with their other manifesto that's committed to getting over a million disabled people into employment by the year 2027. Having the aforementioned strategy in place is all part of making this ambition a reality.
Ultimately, as the population continues to age, solutions are going to continually change and adapt to this. This means, in the not too distant future, we should be seeing far more wheelchair-accessible solutions on our roads and in our transport systems.