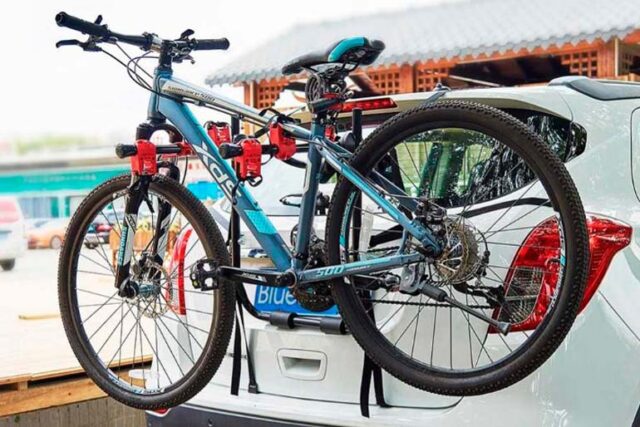 Take your bike with you on your next road trip or day trip with an SUV bike rack. These convenient racks allow you to safely carry one or more bikes on your mid-sized vehicle. Find out how to install the two most common bike rack options and where to shop for racks, custom fit car seat covers, and other must-have accessories.
Hitch Mount vs. Roof Mount
There are many different options to consider when shopping for a bike rack, but most fall under two categories: hitch mount or roof mount. A hitch mount rack makes it easier to reach your two-wheeled ride when it's time to hit the trail, but be sure you choose a mounting rack that still allows you to access your cargo area.
A rooftop mount gives you clear vision and access to all your doors. This iconic style is a great option if you don't have a rooftop cargo carrier and you don't mind reaching above your SUV to load and unload your bicycle. Trunk mount options may not be suitable for your SUV, as these are designed specifically for cars.
How To Install a Hitch Mount Bike Rack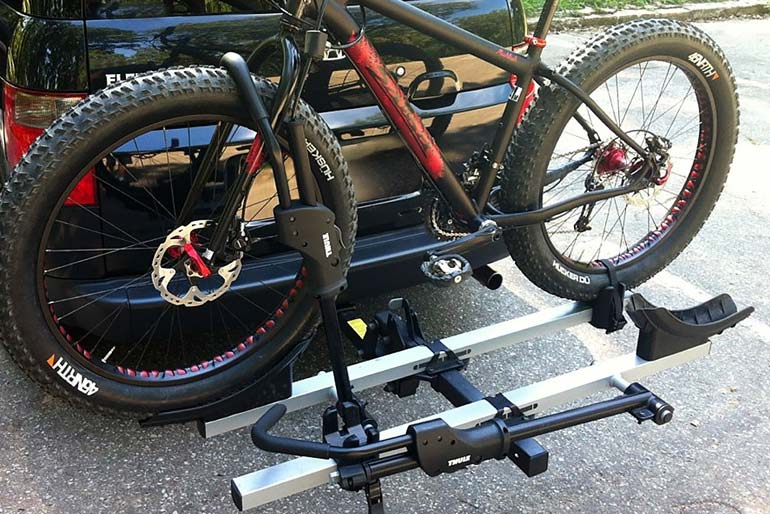 First, be sure you have the correct hitch mount rack for your hitch and your vehicle. Insert the shank into the receiver tube and use the included hardware to secure it. Most racks have safety straps to use as support, so attach these to your SUV to prevent bouncing and scraping.
Once your rack is installed, review your specific rack to see how you need to install your bike. Most racks have rubber bike arm straps to secure across the cross and seat posts. Alternate the direction of bikes on your hitch bike rack if you're carrying more than one.
How To Install a Roof Mount Bike Rack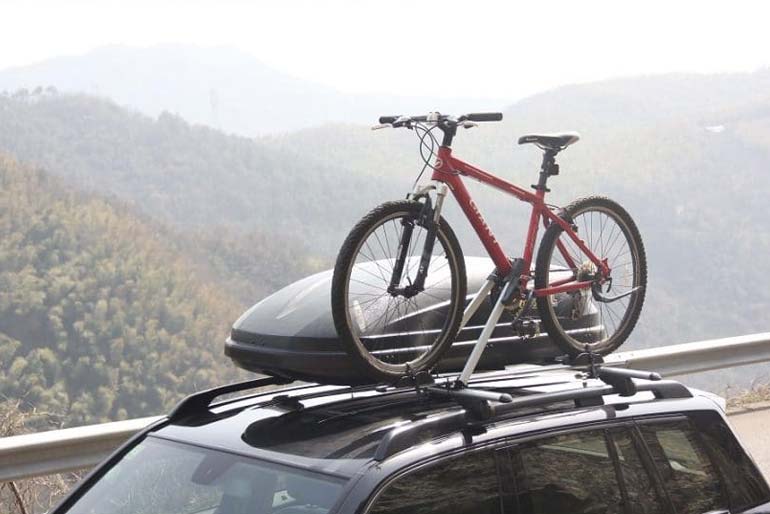 Roof mount racks require crossbars. SUVs typically have a far higher weight rating on their roof and crossbars when compared with cars, but be sure to check the weight limit of your SUV's roof before mounting a roof rack.
Set the rack on your crossbars. Open the clamps and turn the knobs on your rack to allow it to slide over the crossbars. Adjust the front and rear clamps until your rack is in the ideal location.
Next, tighten down the clamps. Most racks only require hand tightening, but check to see if you need to use a wrench to secure your rack. If you're choosing to install your bike on your rack with your front wheel still attached, check the pressure recommendation on your rack. A low-pressure tire may affect the safety of your bike while it's mounted, so air up your tires before transporting your bike with a roof mount rack.
Where To Find an SUV Bike Rack
Explore an online store today to find out how you can afford a brand-new bike rack for SUV. These dynamic racks offer you the security you need without affecting your ability to use your SUV. Compare roof and hitch mount options to find the best bike rack for your next outdoor adventure.