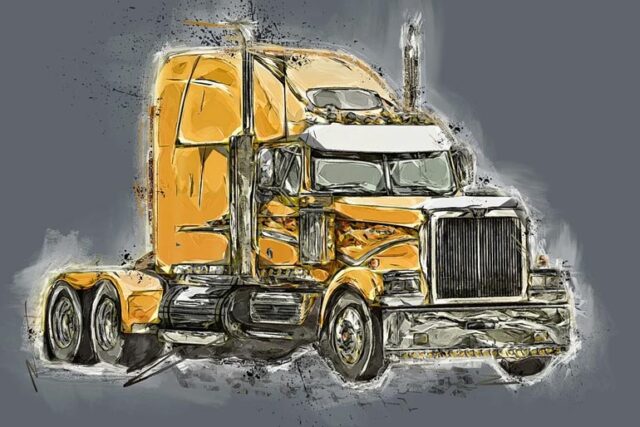 You may be a first-time semi truck buyer, or you are looking to buy a truck that can replace your old one. Regardless of the reason why you are looking for a semi truck in the market, there is a great chance that you may be overwhelmed with several choices available. Nevertheless, the first thing that you have to do is to decide whether it is better for you to go for a new truck or a used truck. In this case, the tips below can prove to be beneficial.
How Much are you Willing to Spend?
One of the primary things that you need to consider in deciding whether you should go for a new semi truck or a used one is the amount of money that you are willing to spend. True enough, new trucks are indeed more expensive when it comes to the upfront costs that you need to shell out. However, you need to keep in mind that new trucks often come with an extensive warranty that can lower down your maintenance costs in the long run.
On the other hand, going for a used semi truck may prove to be significantly cheaper in terms of the amount of money you need to come up with immediately. There is even a chance for you to see old semi trucks for sale on eBay with super low prices that sometimes prove to be too good to be true. In this case, make sure to check out whether these trucks are still in their best condition or whether they have been properly maintained. This is because you may incur a huge amount of money spent on maintaining the truck in the future.
Think of the Advantages of Buying a New Truck
Aside from the overall cost of going for a new or a used truck, perhaps it is also a good idea to think about the advantages of going for a new truck purchase. One of the major reasons why people tend to buy new trucks is because the full history of the truck is transparent. This means that you, as the owner, will be in full control in terms of how you use it and how you maintain it. As a result, you don't need to worry about whether there are going to be some unknown issues with the truck, much as you would if you opt for a used truck.
Consider why Most Truck Owners go for Used Trucks
While there are several advantages to buying a new truck, most truck owner-operators still go for used semi trucks in case they intend to increase the number of vehicles in their fleet, or replace some other ones. Aside from the fact that used semis are way cheaper, some of the slightly used ones can be considered as good as new. This is as long as you have a good insight as to how the truck has been cared for and maintained by its previous owner.
Acquiring a used semi-truck also poses less risk because you are putting less money, which means that you are not so heavily invested in your purchase. For instance, going for a new truck often entails the need for you to make monthly payments until you completely settle the amount you have to pay for the purchase. This often makes it difficult for you to change course in case you encounter financial difficulties.
Another reason why most truck owner-operators prefer used semis over new ones is that older semi trucks are more powerful and sturdy compared to the newer ones which have just been released in the market. You can do further research on this, particularly for the make and model of the truck that you are interested in. You can also seek the advice of professional truck mechanics to validate whether this claim is true for the particular truck you are eyeing to purchase.
How to Survive a Used Semi Truck Purchase
If you have decided to go for a used semi truck purchase, make sure that you create a list of inspection items so that you don't miss anything when it comes to your truck assessment. It will also help if you bring along a truck mechanic with you when you inspect a used semi truck. In parallel to this, don't pass up the opportunity for a test drive to evaluate your comfort in driving the truck.
Final Word
If you need to acquire a semi truck, you can go for a new or a used one. Just keep in mind the tips above to help you decide. In case you go for the latter, make sure to be prepared for it by creating a list of the things that you need to inspect to ensure that you don't miss out on anything. All these are geared towards ensuring that you get the semi truck that perfectly fits your needs.