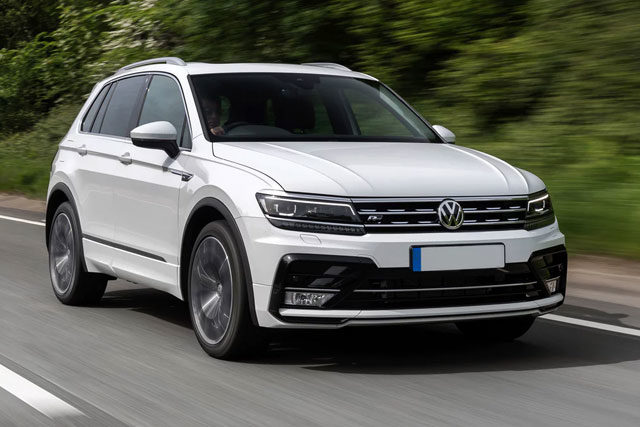 Choose A VW As Your Next Car
Choosing a new car can be a really difficult decision to make and it can feel quite overwhelming.
A car is a huge investment and requires a substantial amount of money so it's important to get it right but, with so many more manufacturers around and so many different options on the market, it can be difficult to distinguish between all the different makes and models available.
You can now have electric cars, hybrid cars, cars with technology reminiscent of a spaceship, and many more, so which one do you choose?
Whilst a Volkswagen might not be your top choice in light of the recent negative press, we still think it's a pretty good option so we've found three reasons why you should choose a VW next time around.
Safety:
Although most of us tend to be more preoccupied with the aesthetics of a new car and more interested in how it will look, safety should always be the number one priority at the end of the day and, in this respect, VWs are at the top of their field.
Volkswagen as a manufacturer consistently receives high ratings from Euro NCAP, the European car safety assessment programme in Brussels, which is determined by a series of safety tests designed to represent real-life scenarios.
In these tests, VWs have really come out on top, with almost half of the Best in Class Cars of 2017 coming from Volkswagen, which is more than any other manufacturer in the top spots.
Similarly, cars are only included in the tests if deemed popular by consumers, so the repeated inclusion of VWs is a real testament to their popularity in the market.
Sustainability:
Another great reason to choose a VW for your next car is the commitment of the manufacturer to making their vehicles more sustainable.
We spoke to VW Motor Parts, a leading specialist in Volkswagen components, who said: "In a world constantly under threat from climate change, it's vital that both countries and the car manufacturers working within them work to become more sustainable in their practices.
"And, whilst most manufacturers have taken a small step in this direction, VW is progressing in leaps and bounds. They are actively improving the technology they produce to become more eco-friendly, which can be found in a variety of different car ranges, from the electric Golf to the hybrid Passat."
Great Value:
Finally, VWs are a great choice for those shopping on a budget, with the price tag often acting as the main determining factor when choosing a new car.
Volkswagen have long prided themselves on providing luxury cars without the luxury prices to match, offering consumers great value for money in comparison to competitors.
In fact, according to What Car?, a VW UP! comes in at almost £500 cheaper than a similar hatchback from Ford, giving customers access to a higher end model at a lower price than many of the entry-level models of more expensive manufacturers.
Similarly, What Car? have also found that VW models retain above average value compared to their competitors, making them a great long-term investment.