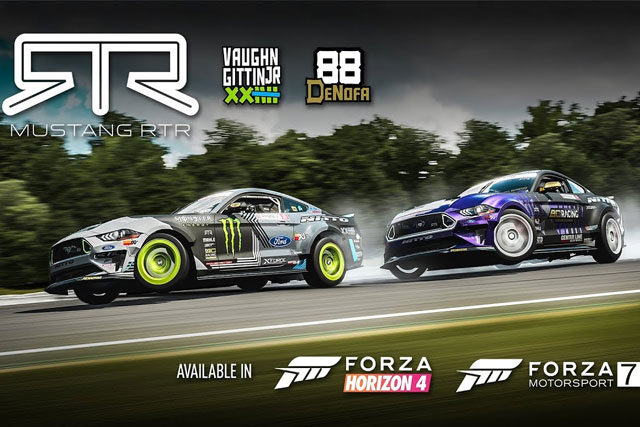 Ever since the Forza Horizon 4 and Forza Motorsport 7 went on with the sale in October 2017, the demands are coming like anything. Mainly because the originators have never stopped bringing new changes to the game and for March, perfect new additions have been made.
According to the latest reports, those Ford Mustang which is all set and ready to rock and roll the world of your car racing have been added to their respective games. Also, the players now can pretend that they are the Formula king Drift drivers Chelsea DeNofa and Vaughn Gittin Jr.
If this is not sweet enough, m happy to inform you that #25 2018 Ford Mustang RTR with the incredible Monster Energy Sponsorship is attached with Vaugh's choice which is all capable of producing 9,000 rpm.
While #88 2018 Ford Mustang RTR with BC Racing sponsorship is under the flag of Chelsea DeNofa.
Also, the inclusion of another Ford Mustang spec 5 which is an excellent choice for drift ready, with the wider body, so it has wider wheels with impressive 460 horsepower and V8 of 5.0 liter and 10-speed auto gearbox.
The new drift cockpit camera is also installed which allows having the view from inside the cabin, but it depends upon the settings and level of steering lock.
Also, the latest addition has new improved settings like feedback about any car or changing the settings and also the sensitivity can also be changed as per the choice.
Source: Forza Motorsport, 2