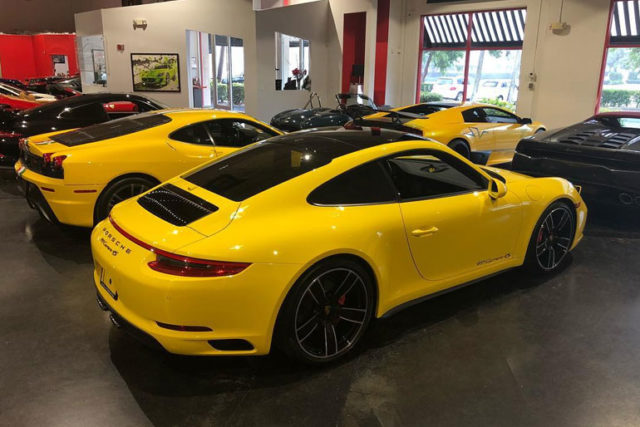 Buying a high-end luxury car is a dream for every car lover but budget constraints often keep you from thinking in this direction. If you've always wanted to explore the idea of owning a top-line brand, the good news is that it may be easier than you think. It is all about choosing the right vehicle that fits into your budget as well. And a few smart buying tips can go a long way in deciding the right pick as a first-time buyer. Here is a helpful guide for you.
Decide What You Want
To start with, you need to have a clear idea about what you are really looking for. Considering that luxury cars come in a range of shapes and sizes, it is always good to know whether you would want a sedan, hatchback, SUV, or sports car. Would you want a gas, diesel, or electric variant in the luxury models? Would you be driving yourself or be chauffeured around? What is your budget? Answering these questions will help you nail a few choices that you would want to consider.
Check Your Options
Once you are clear about what you are looking for in your budget, you can shortlist a few options on paper. Apart from diverse brands, you can also look for different makes and models in a specific brand if you are sure about the one you want to buy. The best part is that luxury brands have entry-level models that you may be able to afford without worrying much about the budget.
Choose a Trustworthy Seller
Another useful tip for first-time luxury car buyers is to choose only a trustworthy seller. Why not just Google search for car dealerships near me and get the ones you can actually visit and check out the vehicles first-hand. Visiting a dealer that offers new and pre-owned cars is a good idea because you may find an amazing used vehicle that is in great condition and fits your budget as well.
Explore The Interiors and Features
When you choose a vehicle or two, a good look at the interiors and features should be next on your checklist. Since you are going to spend on a luxury car, you would expect good looks and great features to make the investment worthwhile. Apart from touchscreen infotainment displays, automatic climate-control systems, and a great sound system, look for advanced safety features as well.
Understand the Costing
Whether it is a luxury car or a regular one, the final costing can mislead you. Therefore, having a clear picture of the costs is vital because this can be a lot more than the purchase price of the vehicle. As with any other car, you will also have to pay for insurance and road tax. Add up mileage-based fuel consumption and maintenance and repair costs to calculate the exact cost.
Now that you have this complete buying guide, you are all set to buy your first luxury car without being taken for a ride. As an extra measure, go through the reviews online and get recommendations from the owners.