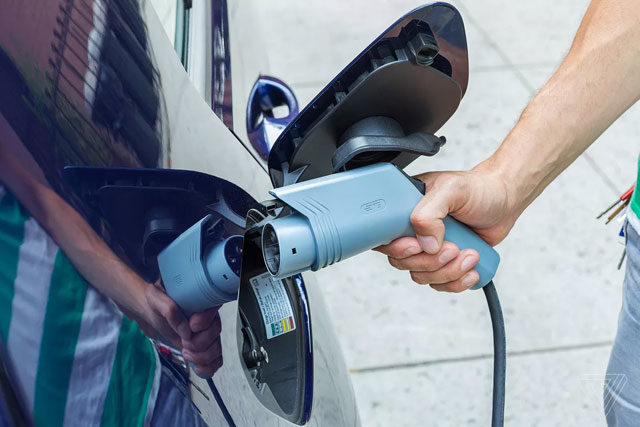 There is good news for electric vehicle users. EV trail is the company that is struggling for the development of the electronic car industry. They will soon get the ability to reach places where people thought that traveling was impossible with their electric car.
EV Trial is now bringing EV Fast Charging Station:
EV Trail is now working on bringing EV Fast Charging Stations to the lower populated areas in the Mountainous and other regions of America. As a result, it will provide electric car users the capacity for the long-distance journey to the popular destinations.
EV trail fast charging station is founded by Curtis Claar, who has previous experience in electronic contract manufacturing industry.
The EV Trail team has years of experience in electronic technology, energy, and businesses media field which proved their value in making sure that the entire region can be connected shortly.
In this case, electric car owners can enjoy long distance journey across the county without any discomfort.
Just to increasing public awareness and usage of these "off the path" EV trail charging stations, all EV Trail's charging stations will be listed on the federal charging station database system.
Company is Progressing Rapidly and Much Productively:
Moreover, the EV Trail charging network will also be listed on all public charging location maps. The company is now progressing very fast and planning to offer its own EV Trail application for Android and IOS users.
That will allow their users to search quickly for nearby charging stations and also use the same application for charger activation.
Electric cars are now become more famous, as more and more drivers start to know about the economic and environmental benefits of having an electric vehicle.
Moreover, electric car manufacturers constantly encourage the people that long-distance travel is possible with today's modern and more sophisticated EV models, we are yet to see for support from third-party providers with regards to accessible charging stations across the country.
EV Trail is planning to set up fast-charging stations in those places where you would think it is impossible to find anyone. "When I find out that Wyoming and South Dakota had zero fast-charging stations for non-Tesla vehicles, So, we plan to set up new EV trail fast charging stations over there. It will be possible when people take more interest in automatic cars.
As we all know that, EV fast charging station is essential for electric cars around the town, however, there are very fewer people who use electric cars than ordinary gas cars.
Where's the fun is that" Curtis Claar commented that, "What good is an electric car if you can't drive it anywhere while you can drive a gas car,"
EV trails are discussing some new valuable proposals in which new planned trails include Denver to Mount Rushmore and Denver to Yellowstone. "In fact, EV adoption in Wyoming and South Dakota will catch up to California and other parts of the country.
At present, the majority of charge point operators and charging networks have been working on remote areas. To ensure the access is there, EV Trail has more focused on connecting the dots and bridging the gaps by installing fast chartering stations at points between popular destinations, by creating "trails."
In fact, similar efforts in other countries have ensured to be important and crucial for the overall adoption of EVs and are often called "Electric Highways."
The electric car has only one disadvantage that is the area which car travel in a single charge, which is now popularly known as "range anxiety" within the EV industry.
But as EV Trail poses to help build the charging infrastructure across the important roads of the town, along road trips and adventures will be feasible for EV owners just like with ordinary fossil-fuel powered cars.
As we know today, many people who can own a car taking a keen interest in Electronic Vehicles and further they are interested in using electric vehicles, as more and more EV charging stations and networks set up.
However, we still need to grow more charging station to meet the growing demand. This is what EV Trail is helping to attain and encourage EV drivers to take their long overdue road trip without any unconvinced.
Media Contact:
Curtis Claar
info@evtrail.com
719-645-4944