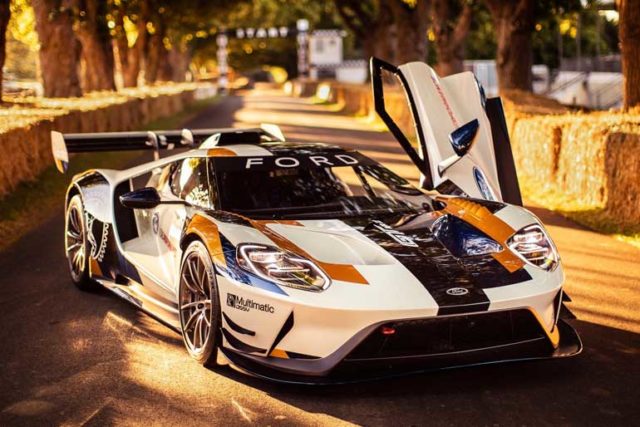 Ford is an American automobile manufacturer that operates in different countries around the world. Ford just unveiled its new model of GT series Ford GT Mk II in collaboration with Multimatic. Ford introduces this car with a lot of improvements but with a similar design to that of the blue oval. Ford charges a sum of $1.2 million for this track only car.
This car is not legal to run on city roads and ford plans to produce just 45 cars for this model. Ford announces this plan based on the allocation of production line share. They do not want to disturb the production of other cars of Ford.
Ford GT Mk II comes with 3.5-liter V6 Eco-boost engine with a capacity to produce a power of 700bhp. Besides the changes in powertrain, this car introduces with aerodynamic developments and chassis tweaks.
This car comes with a significant improvement in downforce with changing in its design. Ford claims to boost up the downforce up to 400% as compared with the standard car.
Moreover, this car reduces the weight up to 150 kg by changing in the hydraulic suspension system. Multimatic introduces its dynamic suspension system that works with the combination of fixed and lower height. This will help in handling and maximize aerodynamic efficiency.
Hau Thai-Tang (chief product development officer at Ford) said in its statement "the closest GT owners can get to the 2016 Le Mans-winning performance and exhilarating feeling of crossing the finish line in the Ford GT race car."
Ford also introduces many more improvements in this car. Now let us have a look at different improved features of Ford GT Mk II.
Engine Power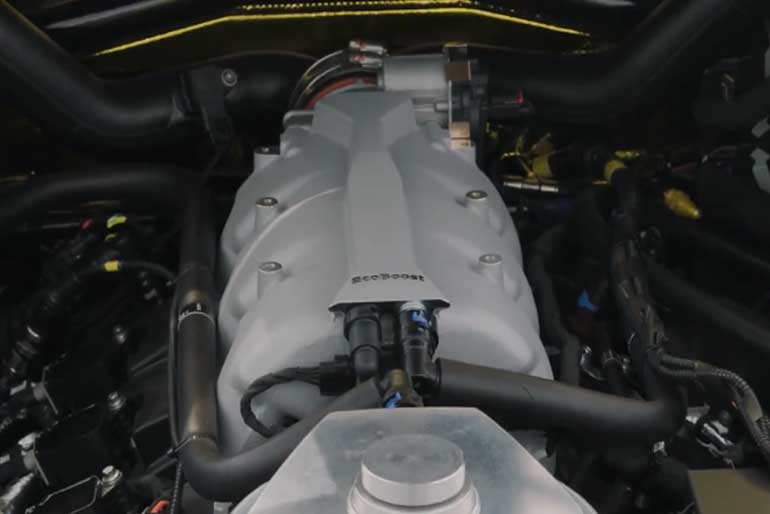 Ford GT Mk II is featured with a 3.5-liter V6 Eco-boost engine. This engine produces a power of 700 bhp with 6,350 rpm that is much aggressive performance for drivers. Multimatic and Ford collectively work to increase the power with the help of many improvements in different components of the car.
For example, high flow exhaust is installed, a higher spinning turbo, wide air intakes including the outstanding rooftop air intake.
This car also uses straight exhaust pipes and a water spray system for efficient control of temperature. Ford GT Mk II upgrades the transmission system with the Getrag eight-speed dual-clutch transmission system.
Previous models use a seven-speed Ricardo tranny transmission system. GT Mk II's transmission system can attain lap times early with a difference of 10 to 15 seconds.
Different features are still pending that Ford has to disclose early. For example, maximum torque production, top speed limit, and time to attain the speed from 0 to 100 km.
Technology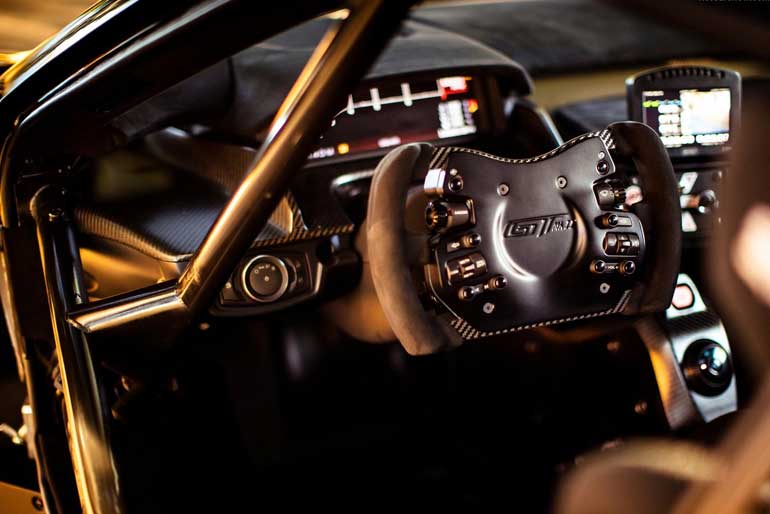 Engineers provide special attention to produce more downforce. This car can produce 250 pounds of downforce. GT Mk II starts to fly with an increase in downforce at the rear end without lowering the front-end lift. Fender louvers provide perfect airflow to the wheel. This is against for racing applications, but ford ignores the instructions.
Fender louvers in this car lower the front-end lift up to almost 100 pounds. Front splitter as a massive piece contributes to producing the downforce up to 7 percent as compared with other racing cars.
It is estimated that the aerodynamic improvements in this new model can produce the downforce up to 1900 pounds at a speed of 150 mph. That is 350 pounds more than racing cars.
Design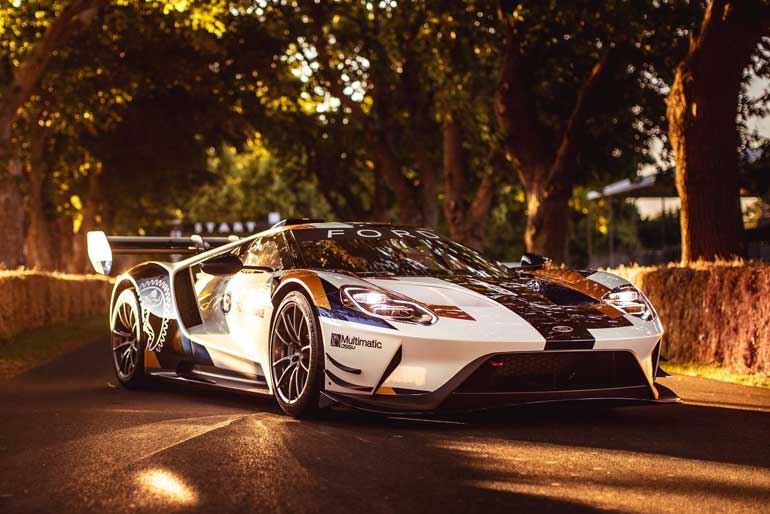 There is a lot of changes in the chassis of Mk II, to make it lightweight. It uses 19 inches alloy wheels with Michelin Pilot sport racing tires. This comes with improved shock absorbers. Brembo brakes at rear and front wheels are used made up of larger carbon-ceramic.
Some features are not included in this car like adjustable ride height and driving modes to reduce the weight up to 150 kg.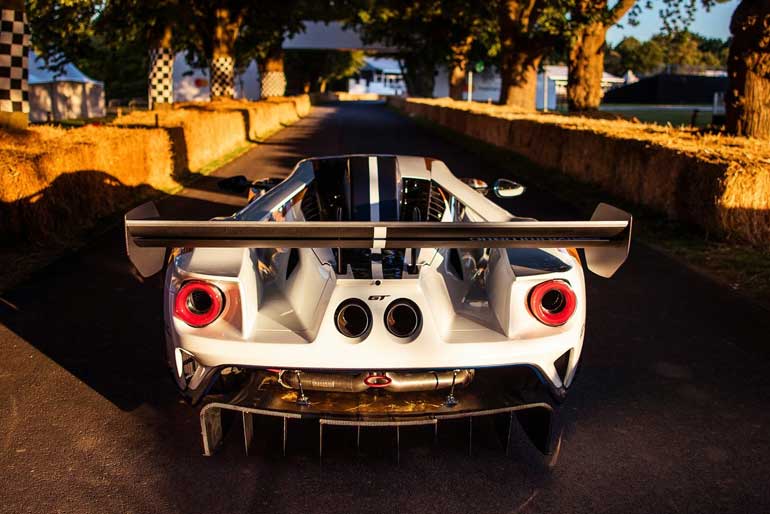 This car model comes with a simple dashboard inside it, the steering wheel is similar to other racing cars, i.e. rectangular shape. There are several new controls available in this car. For example, the display placed on the top showing the data from a MoTeC data system. This display also shows the view of the rear camera.
This model offers a Sparco-racing seat for driver with a six-point harness. The passenger seat is optional as per needs.