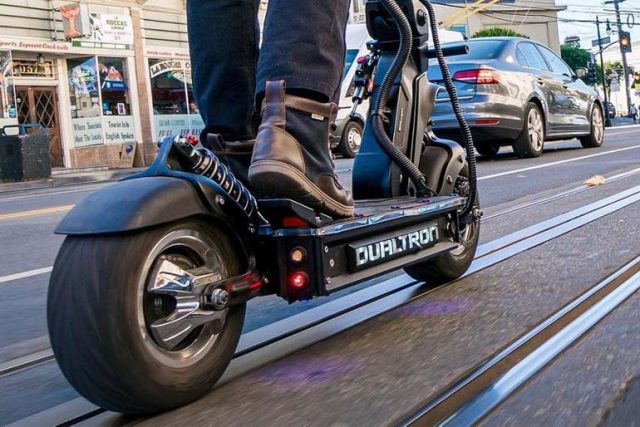 After Wi-Fi came into people's lives, speed has become a constant factor that people are looking for in every aspect.
Especially with 2021 introducing convenience, speed, and leisure to everyday life, it is time you start to switch over from rickety cars to electric scooters. It wouldn't be surprising if one day you wake up to find your street filled with the fastest electric scooter. In fact, in some neighborhoods, this is starting to become a real scenario.
Besides the apparent adrenaline rush you get from riding them, what are the other reasons to invest in electric scooters in 2021?
Electric Scooters Are Affordable
Depending on the features and model you choose, the average cost of electric scooters ranges from $100 to $400. When you compare this price with a car or bicycle's cost, you save a lot on them financially.
Moreover, the happenings of 2021 have drastically increased the cost of living in almost every country across the world. In such dire times, switching to the fastest electric scooter will help you save much on miscellaneous costs, gas costs, oil changes, repair costs, and more.
So, why settle for high-maintenance and money-hungry vehicles when you can own an affordable and handy high-end electric scooter.
Convenience at Best
With an electric scooter in tow, you don't have to worry about renting a bike or car while on a trip. You can simply pack your scooter and take it wherever you are off to.
As the scooters are slim enough and handy, you can use them to get to and from different places without unnecessarily relying on a bigger vehicle. What's more, the newer models that have come to market in 2021 cater to the needs of varying age groups and usage.
Whether you are buying the scooter for your kid or you, there is one for every style to match.
Energy and Environment Conscious
According to the Yale Climate Opinions Map data, more than 70% of Americans are now highly conscious about the excessive carbon and energy footprint burgeoning in the economy.
Rather than just reading reports, many have also opted for alternative transportation options which lean more towards eco-friendly features.
One such alternative transport which can be very energy efficient in terms of fuel is electric scooters. And, with these scooters, you can also enjoy a sustainable ride leaving, thereby paving the way for a cleaner and pollution-free planet.
Fuss-Free Handling and Maintenance
Constantly worrying about maintenance, oil changes, repairs, and insurance costs can leave a mark on your mental health. But, with an electric scooter, you have the only thing to add to the maintenance list, and that is, charging the vehicle.
Besides getting it charged on time, you don't have to think about other maintenance factors.
Especially if you are new to this, riding the fastest electric scooter will help you realize the freedom you get from maintenance costs, the amount of time you save, and the sheer fun of cruising around in traffic-free zones.
Though it has been only a very short few years since electric scooters came into the transportation scene, it has already gained an ardent following across the world. From being highly entertaining to sustainable and practical, electric scooters are changing people and the world.
So, check out the top electric scooters, invest in one and fly through your neighborhood.