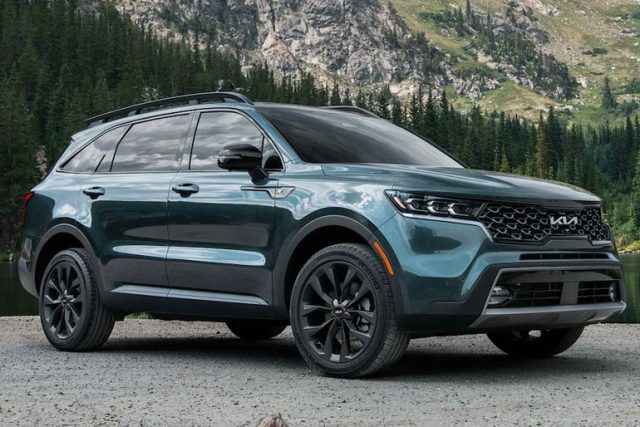 Kia is a relatively inexpensive car brand that does well with families. You can get models with room for your spouse and kids at a price that won't break the bank. These vehicles stay on the road for a long time and retain their resale value well.
The Kia Sorento 2023 should be on your radar if you need a family car with luxurious features that's competitively priced. Let's run down its pros and cons right now.
The Pros
To start with, the 2023 version of the Kia Sorento can be yours starting at $31,415. That's a good deal for one of the so-called Telluride models. It's not as bulky as the other midsize four-door family vehicles in this class, so you can maneuver it through narrow city streets without any difficulty.
The second row fits three, and it's spacious. That will definitely appeal if you have multiple kids and you plan on taking any road trips across the country anytime soon. You can accommodate seven people and still have some room in the back for luggage.
You get several powertrain options. If you buy it standard, it comes with a 191-hp inline-four. You couple that with the eight-speed automatic transmission, and you're getting impressive acceleration when you see an opening in traffic, and you want to press down on the gas to fill that spot.
However, you may opt to shell out a little more cash and get the all-wheel drive functionality. You can get this same model with the turbocharged 4-cylinder engine that gives you 281 hp. That's the extra thrust you need to carry this vehicle over uneven surfaces if you ever go off-roading.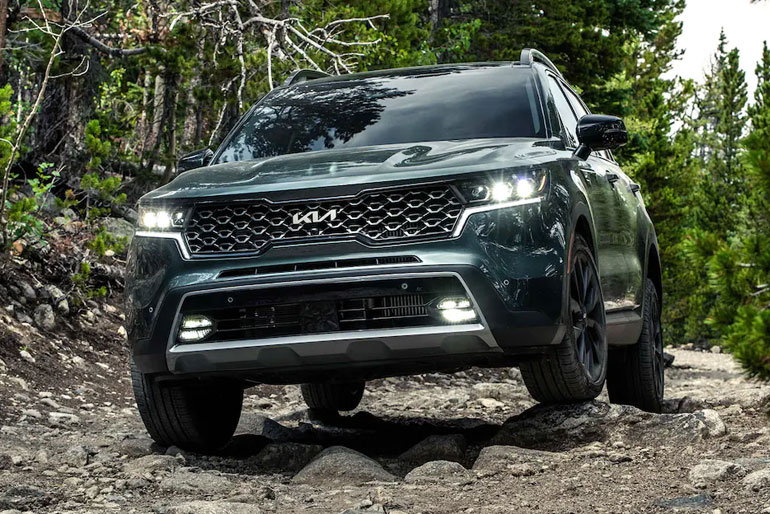 The Cons
The third row, while it does have some additional seats, is just for kids. Full-sized adults wouldn't find it comfortable, especially if you're on the heavier or taller side.
The front-wheel drive model is also limited in terms of how much power it affords you. That's fine if you're not going to be doing endurance driving, but if you like going camping or off-roading at all, you're probably not going to be satisfied with what the base model provides.
There's also no denying that the towing capacity is limited. There are other options in the midsize SUV and crossover market that do better in this area, and not for much more money, either.
The Bottom Line
If you're trying not to go above the $35K threshold for a midsize SUV or crossover model, you'd do well to consider the Sorento. It has a spacious interior that's comfortable for up to seven individuals, though a couple of them should be children if you don't want to feel cramped.
Probably the most attractive feature is the variety of powertrain options you can look into if you don't mind custom-ordering one from the manufacturer. This is a midsize vehicle model that offers dependability, a rugged design, and several trim levels. Individuals looking for a new family vehicle should give it some serious consideration.