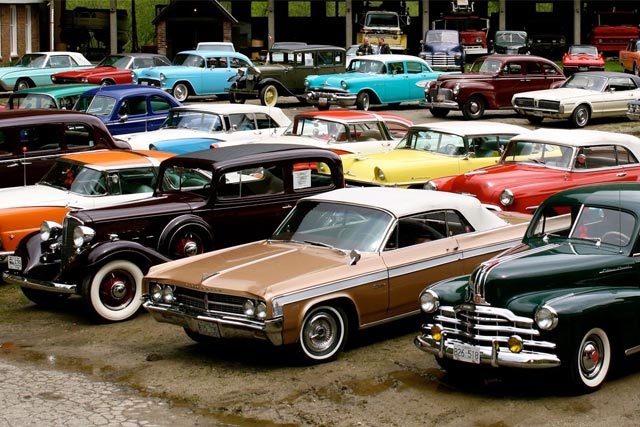 Owning a classic car is a special investment. Whatever the make of your classic car, from the most lovingly-maintained MG Midget, to the most robust ford or the most angular vintage Jaguar, classic car owners love them for their feeling of speed, class and the real connection to the road that they provide. It is therefore important that these vehicles are given the best possible care. While classic cars allow you the feeling of freedom when you take them for a spin, and many owners enjoy spending hours working on them by hand to keep them maintained, it is essential that you take steps to safeguard your classic car and find a good insurance plan. Depending on the steps you take your insurance premium can go up or down.
Replacement Parts:
As your classic car gets older, the risk that some car parts will become worn and need replacing becomes greater and this can lead to the car breaking down. In a classic car this will most likely be caused by a failure of one of the big six factors: ignition, fuel delivery, cooling, charging, belts, and ball joints. In the case of a failure of the ignition, an uninsured classic car owner could face significant challenges in finding replacement parts. For more information, services such as Call Wiser can be considered, where the efficient replacement of particular vintage car parts would be included in the insurance policy, meaning that a car in need of parts would get them quickly. However, this fact does affect classic car insurance prices, as the more difficult the rare replacement parts are difficult to find, the higher the premium will be. However, there are also ways to offset costs.
Flexibility:
Depending on your circumstances and what purpose you use your classic car for, you may need to insure your car within a more flexible time window than continuously. If, for example, you let your vehicle out for weddings, or are renting a vehicle out for such an event, it is important to ensure that everyone relevant is insured to drive the vehicle. There are three categories of car insurance normally: third party; third party, fire and theft; and fully comprehensive cover. Even if you are only going to be driving a classic car for a short while, the safest option will still tend to be fully comprehensive cover, so that you won't have anything to worry about due to mishaps on a big day.
Controlling your Pricing:
Classic car quote prices vary depending on the rarity and condition of the vehicle but can also be affected by the background of the driver: being new to the road or a young driver will raise insurance premiums. The area the car is stored in can also affect premiums and risk. If you avoid risk-taking behaviour and driving safely, your premiums will be affected over time as it becomes clear that you can be considered a safe pair of hands with the intelligence to keep your classic car safe.