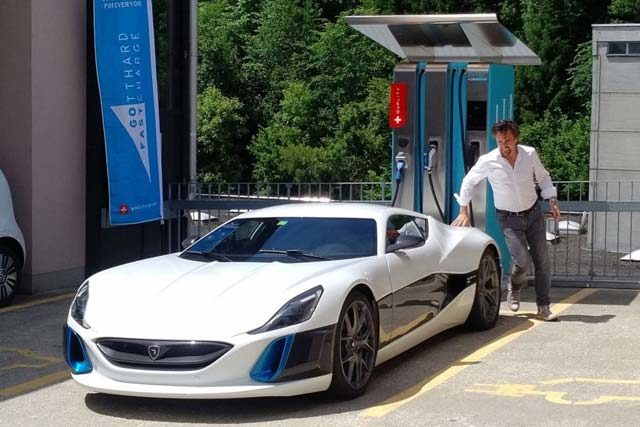 Richard Hammond's Rimac Crash Accident
Ex Top Gear driver Richard Hammond crashed with the Rimac Concept One at the hill climb Hemberg in Switzerland.
The car doesn't begin to burn if he fell over.. it begins when he was down the hill in the grass. After that, there are some chemical reactions with the batteries, so there were some very loud explosions. But Hammond was at this time no more in the burning car.
In the hospital, the result was that Hammond has a fracture in the more nee of his knee.