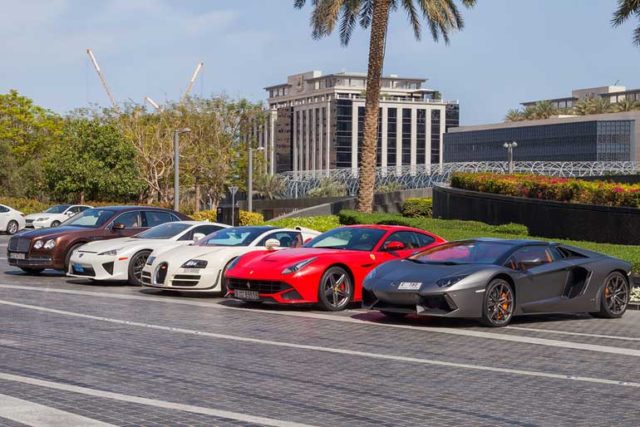 Renting a car is one of the cheapest and convenient ways of commuting within a city. Especially for a trade and business hub like Dubai, car rental services are often the most sought after. This is further evident from the fact that the car rental industry has been growing at a compound annual rate of 10 percent. It is widely believed that Expo 2020 will witness about 25 million people visiting Dubai, and this forecasts a massive boon for the car hire industry. The total size of the car rental market in the UAE was increased to a whopping Dh3.7 billion in 2017. Although due to the COVID-19 crisis, the situation is bleak at the moment we believe things will turn around quickly once the major businesses start their operations across the globe.
While anyone can rent a car in Dubai, the facility is of considerable attraction for visitors providing them come-and-go freedom. This raises a very pertinent question, which car rental service in Dubai you should choose. You need to have basic knowledge about authentic and customer friendly rental companies in Dubai to save yourself from any frauds. You can check online directories to find the best car rental in Dubai. They should have their complete contact information like email address, website address, and telephone number for convenient booking.
Where to Start
Many companies are operating Rent A Car business in Dubai. You can select from a wide variety of international as well as local companies, which are offering car rental in Dubai. However, a huge number of these companies make it very complicated to pick the right car rental firm catering to your specific needs and requirements. This necessitates a common platform where any prospective customer can search as well as analyze different companies offering car rental services. For all practical purposes, a well-presented website or mobile application is an ideal solution to search for car rental companies and their details on the go.
What is the Price of Renting a Car in Dubai?
The prices are according to the type of car and the model year you request. For economy cars, the rent for a day can be as low as AED 30, and this can even reach to hundreds of Dirhams for luxury and sports cars.
Terms and Conditions to Rent a Car in Dubai
The terms and conditions can vary from one company to the other. However, some of the general terms and conditions include:
A valid driving license with six months or one year lapsed
Renter must provide Police report in the event of an accident or damage
Minimum age for renting a car is usually 21 years
The renter has to pay Salik
Pay full rent with all completed documents along with a security deposit
Additional driver can be free or you have to pay for it; depends on the rental company's policy
Renter cannot take the vehicle out of Emirates
Renter will pay for the traffic fines
The minimum car rental period is often defined as 24 hours. You should consult the company's official website for detailed terms and conditions.
What Documents are Required to Rent a Car in Dubai?
The following documents are required for car hire in Dubai if you are not a permanent resident of Dubai.
Valid Passport with entry stamp of tourist Visa
Driving License (at least one year old) from the country of passport
MasterCard or Visa Credit Card in your own name
Bear in mind that if you do not have a GCC passport or one from an approved list of countries then you will require an IDP (International Driving Permit) issued by the country of your passport for driving in Dubai.
If you are a Dubai resident, you can drive any car provided you have a driving permit issued by Dubai authorities.