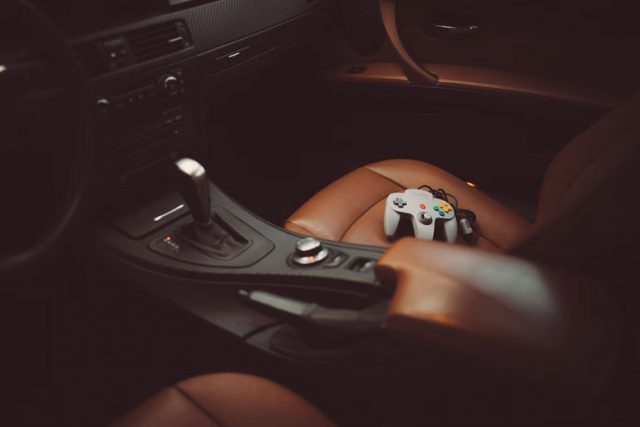 Decorating your car is more than changing the hanging air fresheners. Just as you have certain decorations in your room, you can add some to your car and make them useful, not only beautiful. Before including any additional accessories to your car's interior, the only thing you need to consider is to ensure that none of them will be a concern regarding driving. Therefore, here are some ideas to make your car more good-looking.
Choose A Style
The way you'll decorate your vehicle will say a lot about your personality. Therefore, you should make the most out of it. There are plenty of styles that will fit your persona, so here are some themed decoration ideas that you can apply to your car:
Retro car decorations: This style consists of adding objects that embody past trends, meaning choosing a color palette made of yellowed browns, sage greens, teal, and pastels. You can look for car coasters, keychains, and stickers in this color range.
Glitter and rhinestones: If you want to add a shiny vibe to your car, you can try small glitter rhinestones to create custom designs around the cup holder, air ventilation, and storage compartment.
Neon car decorations: If you like the feeling of a bright-colored car, you should consider installing led neon lights. You can place them on the dashboard's edges or under the seats to fully brighten your vehicle. If you want some lights on the roof, you can look for laser-dotted lights that can make your car the perfect place for a party.
Elegant style: If you're a classy person who has fine taste in cars, you probably want your vehicle's interior to radiate luxury. That means choosing high-quality materials for your seats (leather) and steering wheel. As for the plastic panels of the doors and console, try replacing them with leather, wood, or chrome materials.
DIY Decorations
The most accessible and affordable way to decorate your car is to make some ornaments yourself! Moreover, if it's your first car and you want to decorate it on the outside, you can learn to make a large bow from colorful patterned ribbons. You can find the items needed around the house (scissors, hot glue) and make as many as you like for the perfect photoshoot!
Another DIY decoration you can make is to sew a steering wheel cover with your favorite pattern. You can choose the same material for your car seats. You can make more by sewing, like organizers to put behind the chair, pillows for your seat belts (great for kids), and a fabric window shade. You can choose from sewing scrunchies to place them over or make some cute bows to put under the gear's knob.
Practical Decorations
Besides the decorative purpose of these accessories, you can also add useful items for you. For example:
You can either purchase or DIY a hanging air freshener to add a lovely scent to your car. Moreover, you can opt for a vehicle-scented diffuser and add your favorite essential oil to it, which will help you be calmer and more focused on the road.
When you're gathering a lot of junk for long rides, you can sew a trash bag out of colorful materials. You can also make it leak-proof if you use polyurethane fabric for the inside of the bag.
You can make special car seat covers from waterproof materials if you have pets. Look for quilted textiles to avoid getting fur all over the seat.
If you have kids, a nice organizer on the back of the front seats will help keep them calm on long trips. You can sew it by yourself and include more pockets to hold a tablet, snacks, cups, tissues, and other things they need.
If you're having back problems due to long hours of driving, consider installing a wooden backrest for your seat.
Custom Accessories
Decorating your car can go further than adding accessories to it. You can get your car's components customized to your preferences and make them unique. Here are some ideas:
You can change your floor mats. If you're living in a rainy region, you could try some waterproof designs to trap all the water and mud from going under the rug.
Have a different license plate frame. This can be possible if the laws of the country you're living in allow it. You can either decorate it with rhinestones or purchase a customized one from the beginning of registering your car.
To protect your car's interior from damaging UV rays, you could have sun control accessories that you can apply to the car's windows.
What Not to Add to Your Car
Before decorating, you need to check your country's laws regarding the acceptable modifications to your car. Therefore, if you don't want to be fined or encounter difficulties caused by your new accessories, here's what you're not supposed to add to your car:
Modify the car's horn sounds. Even if it's possible to change it or not, you shouldn't be exceeding some noise limits in your area.
Change your windows to make them reflective or tinted because it might confuse other drivers and block communication between you and other traffic participants.
If you're having dangerous modifications to your car, they can affect your insurance fees, and you might pay more than usual because if your vehicle's structure and performance are affected, you might be risking your car's stability, leading to possible accidents.
Lighting changes. Having too many lights, non-standard colors, and less or more brightness than the approved intensity can cause accidents because they can lead to a distraction and perturb other drivers' eyesight.
Final thoughts
If you want to decorate your car, you should first make sure you're adding legal accessories and that none of them will disturb you when driving. In order to avoid accidents, you should get approval for your decorations. Otherwise, adding scrunchies or rhinestones to your license plate should be harmless. You can even get creative and sew or create different beautiful ornaments and make your car the best place for new adventures.