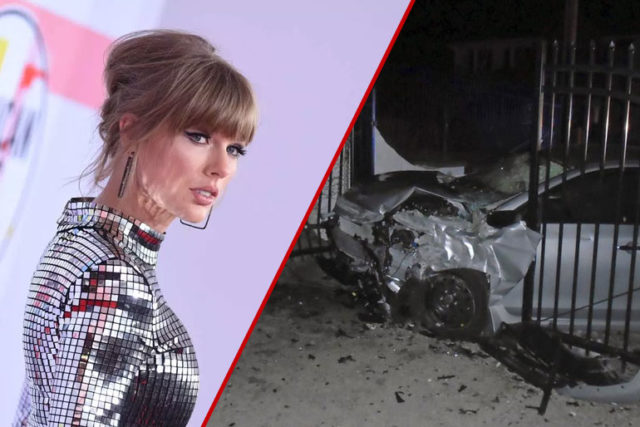 Car chases are always interesting, and if it involves pop stars, then it guarantees that headline news will be made out of it. As of a recent incident in which a stolen car was crashed into the front gates of Taylor Swift's Rhode Island house in the early hours of Tuesday morning, reports AP News.
This interesting car chase started sometime around 1.00 am in the town of Hopkinton when police noticed a car without a license plate. When asked to stop, the car just raced towards the opposite direction hence beginning the car chase. This went on for a little while till the driver was unable to hold the car on a curvy road and slammed into the gates of a house.
The driver was arrested and recognized as 19-year-old Shykeim Edwin Lewis of Hartford who was accompanied by another three males; 16 and 18 years old who received no life-threatening injuries while the third one also aged 18; escaped the scene who was arrested after 3 hours of search.
The Latest: Taylor Swift not at home at time of crash https://t.co/MQNYPSNCY1 pic.twitter.com/0ovOQM71D1

— KRMGtulsa (@KRMGtulsa) April 3, 2019
Although Lewis and his partners were not aware of the fact that they crashed into the house of Taylor Swift's house; the pop star was safe and not even home. Although police are looking further into the matter the culprits were presented before judge and Lewis is being held against the $10,000 bond while no news about the other members is being told.