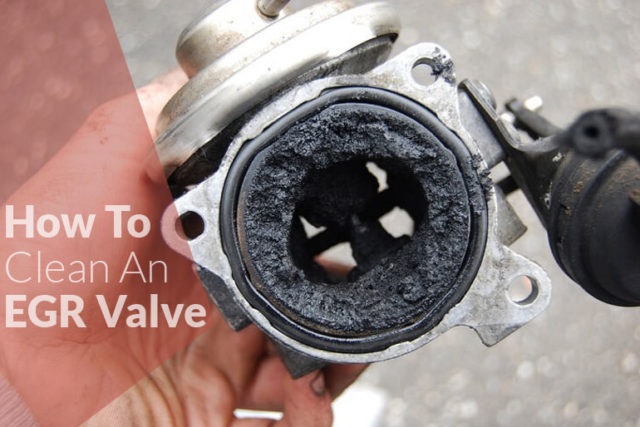 Well, the point is simple: if you want to make your car's engine performance good and active, then you have to clean your EGR valve. However, there are so many car engine performance-related issues that can cause any clogging or as well as system passages problem along with the valve. Furthermore, to clean your EGR valve will also very helpful in a manner to prevent serious engine damage and also those expensive repairs.
What does the EGR valve do?
If you want to know what is the actual role of the EGR valve in your car, then here we like to tell you that in a nutshell, you may find EGR, which is there to reduce emissions further.
Although, the whole process would be like by rerouting some of those exhaust gases that may be coming from the engine back within the combustion chambers in your vehicle's engine.
Thus, this also contains the effect of minimizing the temperatures into the combustion chambers.
What are the symptoms of a bad EGR valve?
You may find out very easily if the EGR valve of your car is bad, then you may noticing these symptoms below:
If you notice that the valve sticks open, and there would be a continuous exhaust gas flow enters the cylinders, upsetting the combustion process. The engine slacks erratically, surges, and as well as even stalls as it heats up.
If you notice the valve sticks closed or just passages become jammed or sealed, the overall temperature of cylinders will increase, pointing to a knocking condition, then you will notice a kind of a tapping noise that is coming from the engine. In such cases, this knocking condition develops toward violent detonations that can really seriously damage the car's engine.
However, on such latest car models along with electronic valves, you may find the vehicle's computer will eventually triggering out the Check Engine light or the MIL (malfunction indicator light) at the moment when the EGR system problems start to happen.
Tools You Will Need To Clean The EGR system
So, here are those important tools which you need before starting the cleaning process of the EGR valve:
Carburetor & throttle body cleaner (mechanical EGR)
EGR gasket
Electronic cleaner (electric EGR)
Ratchet and socket set
WD-40
Safety glasses
Gloves
Cleaning brushes.
The process to clean an EGR valve
Before heading towards the cleaning process, you need to know the steps of how to clean an EGR valve properly, and for this, you will see the step by step process below:
1. Safety first
Always make sure to start the process of cleaning when your car park on flat ground. Your car should be in a parking position and don't forget to engage the park brakes. Now, simply switch off your car's engine and gently remove out the negative terminal cables on your car's battery.
2. Identify the EGR valve
Now you need just to identify that you have an electronic or mechanical controlled EGR valve. If you don't know about this, then a repair manual can easily identify it to you. Also, the mechanical EGR normally has a kind of piece that is similar to a saucer, whereas the electronic style EGR valve is actually a shape of a cylinder.
3. Remove the cables
Then remove the cable of the negative battery. Here you need to wait for some time until the engine goes to cool down completely.
4. Valve bolts
Find the EGR valve, and then you need to spray WD-40, or you can also choose the other penetrating solutions over the valve bolts. Then, again, wait for some minutes so that it can go and work into the threads.
5. Disconnecting
Then, you need to disconnect the vacuum tube, which actually running to the input manifold or any electrical connectors. Also, check the vacuum line's condition and examine if its cracking or dry rot.
6. Remove the valve bolts
Gently you need to remove the valve bolts with the help of the ratchet and suitable socket. Then, pull off the EGR valve, and don't forget to make sure that the gasket should also come with it.
7. Inspecting time
Inspect those surrounding exhaust manifold and as well as intake tube for cracks. Now, notice that if these pieces are totally damaged or broken, then there would be a chance of an air leak, which you need to fix it.
8. Spraying inside the valve
Again, we would like to tell you that we don't forget to wear safety glasses and gloves. However, after wearing the safety items, you need to carefully spray the inside area with the help of the EGR valve cleaner; you also need to hold it to avoid being overspray. Just spraying continue until you see no carbon deposits would be coming out, but just a cleaning fluid.
9. Clean properly
Extremely filthy EGR valves sometimes need to be cleaned additionally along with the help of a soft bristle brush. However, a pipe cleaner or even an old toothbrush works, too.
10. Check to verify
You need to check and verify that the pintle works. It may give you a resemblance of a round button. So, just push it with the help of a screwdriver so that you can verify that it can move easily without getting delayed or hung up through grit. If you find out any issues, then flush it again with cleaner.
11. Connect all of them
That's it. Now connect that negative battery terminal, which you removed at first. Start your car's engine now and further verify that the light of the check engine is off.
Conclusion
So, that's how you can clean an EGR valve of your car without needing any help.
You just need to learn and understand the whole process completely, and then you can clean the EGR system very conveniently on your own.
Let's try it out now, and don't forget to share your experience with us.