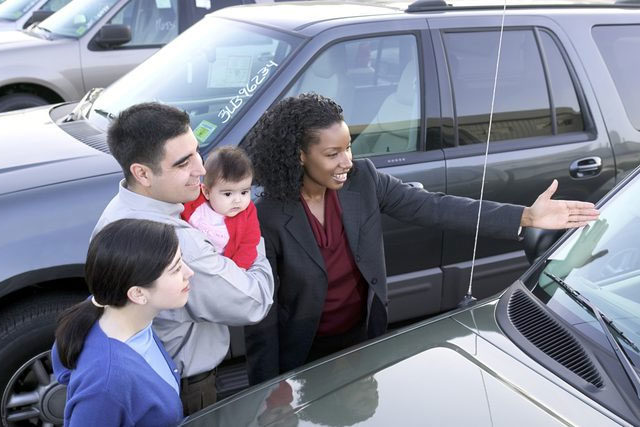 Everyone imagines themselves driving off the showroom with a spanking new car. Most car shoppers have a tight budget and are most likely price out of buying a new car. In fact, according to consumer reports, the average price of a new vehicle is in the $30,000 range. By factoring in the expensive purchase costs plus the fact that the car price starts depreciating once you make a purchase, then buying the new automobile may not be the best investment.
Pre-owned cars, on the other hand, give you the most value. If you are looking to acquire used cars in montclair for your daily commute and other transportation needs you must first understand the secondhand car market before you buy.
Used Car Market Insights:
When it comes to buying used automobiles, there are numerous deals out there.
Almost a third of the overall U.S auto sales are leased. After lease terms expire, the cars are sold off which means a constant supply of quality used cars at low cost. When you walk into used cars in montclair shop, for example, you're likely to find incredible deals that may include free maintenance and discounted road assistance upon purchase of your used vehicle.
Considering that most pre-owned cars in the market are just two or three years old, there's a great chance of finding a vehicle – SUV and larger trucks included- that is fuel efficient and has tech and safety features that are the standard norm these days.
What to Do Before Buying a Used Car:
Buying pre-owned means, you should do your due diligence of researching the market and the vehicle you're interested in before completing the purchase and driving off. Besides, a used automobile has a previous owner(s), and therefore you should be aware of the ownership history seeing that you'll be added to the list.
Firstly you should check the valuation of the car compared to the current market rates. There is a great deal of online comparison sites that will give you a fair price estimate by factoring in the make, model, year and mileage of the car. You can use online calculators to find the blue book valuation of your desired car.
Once you have a valuation in mind, the next thing is to check the vehicle ownership history to make sure it's a clean buy. The National Motor Vehicle Title Information System (NMVTIS) is a great place to start.
If everything checks out, then the next thing is deciding how to finance your purchase. You can avoid spending a huge chunk of your savings by approaching your bank for pre-approved car financing.
With cash at hand, the last step that remains before the transaction process is taking a test drive. Make sure to take extended test drives to get the feel of the vehicle and ensure that it meets your driving requirements.
Drive off with Confidence:
By following the steps outlined above and completing your purchase, you can now get behind the wheel of your car knowing that you've made a smart choice and so you should enjoy the feeling and drive off with an awesome deal!