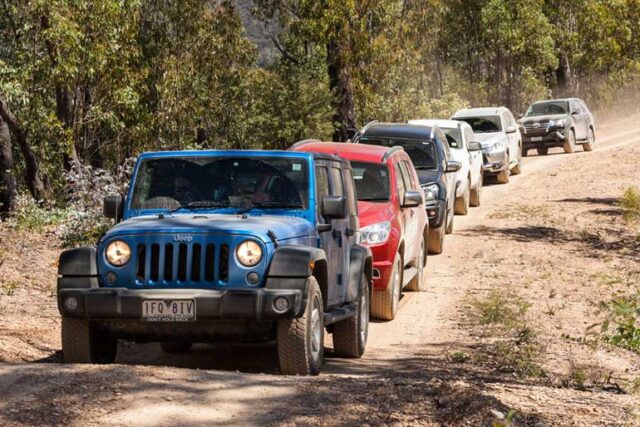 Getting an off-road SUV is tempting. There are many more choices than ever before, and the desire to go on the trail may be overwhelming. This is especially true for those who love outdoor activities. Yet it is important to decide if your budget can really handle the expense.
Consider the Initial Cost
The first thing you have to decide is whether you can handle the extra cost that comes with buying an off-road SUV. The extra cost may not be immediately apparent. It may not become clear until you talk to the sales staff about the price.
In general, the initial cost is higher due to such factors as the four-wheel drive. Even if it appears as affordable as a similar SUV without off-roading capability, manufacturers may simply be offering a bare-bones SUV. You'll have to pay extra for comforts that would have been on a rival without off-roading ability. One way to avoid this premium is to find your off-roader among Arizona used cars.
Ask About the Ground Clearance
Many SUVs offer to go off-road, but be careful. It absolutely must have more than 8 inches of ground clearance before you should even consider it. Ideally, it would have 10 or 11 inches of clearance.
There are vehicles on the market that are called off-road ready that aren't built for the experience. It really takes more than slapping four-wheel drive on a vehicle. For instance, the SUV should also have a sharp turning radius and good approach and departure angles. You don't want to get on the trail and get stuck. Equally important the nose, tail, and sides should be built higher to keep from catching on trail debris.
Calculate the Cost of Ownership
You are about to make a huge investment in the vehicle. Already the price is higher for you to get the features you want. Then you are going to risk damage every time it goes on the trail? That's a very expensive hobby, even if it is extremely fun. This is one reason that so many people outfit a used vehicle for off-roading. There's less to lose if they didn't pay the full price.
Every time an off-roader has to be repaired, it is dropping in value. This can also affect your insurance rates. if you can't take high premiums, you may need to stay on the road.
In a third example, the fuel economy for a four-wheel drive vehicle is always worse than for its rear-wheel drive or front-wheel drive counterpart. Can you afford the extra expense every day?
Take a Real Test Drive
Many off-road SUVs are cushioned for the trail, but their road manners leave much to be desired. It is frustrating to pay big money and then have an SUV that no one enjoys riding in. Sure, it may be fun on the trail, but every day it makes for a lousy commute. At the very least, you should ask for a longer test drive and have an adult sitting in the back seat.
Once you add all of these factors up, you are ready to decide if you really want a new off-road SUV. Perhaps you realize that you simply can't afford it. Or, you decide to get a used one and lessen your risk. If you decide to buy one, you will have all the facts and will get the best one for the money.
Off-roading is fun, but the risks may not be worth it. Be sure your budget can handle every aspect before you sign for a loan. You don't want to spend money on off-road equipment and then realize that you shouldn't be on the trail.