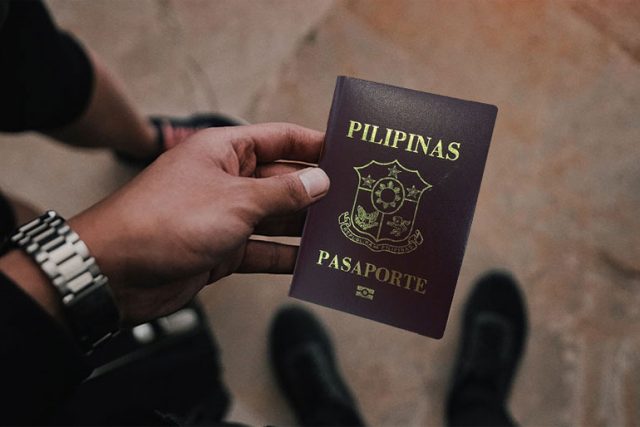 Suppose you're one of the many hopeful Filipinos considering working abroad. But before you pass your resume to an employer, there are a few things that you need to know first. All Filipinos should know some essential things before starting working abroad, from legal considerations and labor laws to your rights as an employee. And we've made a short checklist for all you aspiring OFWs of just that:
Visas and Work Permits
Depending on your country of destination, you might need to secure a visa or work permit before you can start to work there. Make sure to check the requirements of your chosen country so that you can apply for the necessary documents.
Visas and work permits vary from country to country. For example, some countries can enter the USA without needing one but might need it if they enter a different country.
Knowing the visa requirements of your chosen destination country is vital because not securing the proper documents can lead to deportation or other legal problems.
Be Aware of Labor Laws
Each country has its respective labor laws that govern the employment relationship between employers and employees. As an overseas employee, you need to know your rights and protections under the law. Especially if you're a foreign worker, it's in your best interest to do your research and ask experienced OFWs for any information about them so that you're well-informed. By doing so, you also minimize the risk of making costly mistakes.
Be Familiar With the Local Language
To properly communicate with your co-workers and superiors, it is essential to be familiar with the local language. While some companies might require their employees to know multiple languages, most will at least expect you to be proficient in English.
Aside from being able to understand and be understood by your co-workers, learning the local language can also make life abroad easier outside of work. It can help you get around town, order food, and communicate with locals.
Research the Cost of Living in Your Chosen Country
Before you start working abroad, it's essential to research the cost of living in your chosen country. Gauge whether or not your proposed salary is enough to push through with working abroad. If it's worth trouble, figure out roughly how much you'll spend each month on your needs and bills. That way, you can budget properly and save up enough money to support yourself while you're there.
Know Your Assigned Area Beforehand
If you already know where you'll get based in your overseas job, it's good to get to know the area and learn about it early on. Figure out what amenities are close to where you'll be living. Are there remittance centers nearby where you can send money to the Philippines? Is there a nearby cargo and delivery service store where you can forward balikbayan box care packages to your family back home?
You'll have everything you need close to your area if you're lucky. If not, get familiar with where the nearest amenities are so that you won't have to do any guesswork when you get there.
Understand Your Tax Obligations
If you're working abroad, you might be required to pay taxes in both the Philippines and your country of destination. So beforehand, please familiarize yourself with the tax laws of both countries to comply with them without a hitch.
As an OFW, you must know the tax laws of both your home country and your destination country. You might need to pay taxes to both of them.
Failure to comply with the tax laws of both countries can lead to penalties and other legal problems. You can even lose your job or get deported. So it's in your best interest to be well-informed about the tax obligations of both.
Get Help From a Lawyer or a POEA-licensed Agency
If you're still unsure about the process of working abroad, it's best to seek professional help. You can consult with a lawyer or a POEA-licensed recruitment agency for more information. They can advise you on the steps you need to take and help you prepare for your journey as an OFW.
If you have any more questions or concerns about working abroad, don't hesitate to contact a lawyer or the Philippine Overseas Employment Administration (POEA). They can help answer your questions and advise you on what to do next.
By learning about the things mentioned above, you can ensure that you're well-prepared for your work abroad experience. And with that, you can also avoid any problems or challenges that might come your way. So don't wait any longer. Get your plans moving and start learning about the ins and outs of working abroad today.