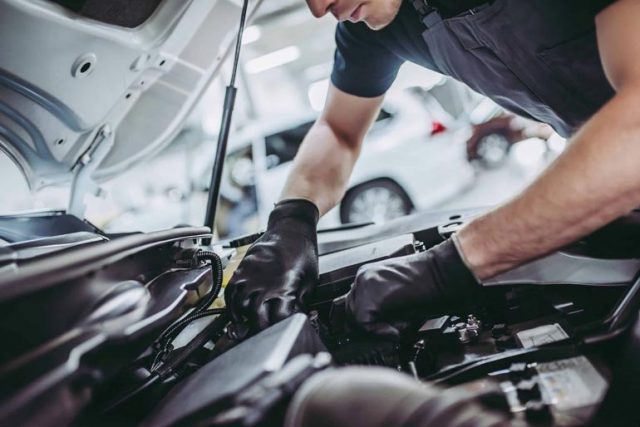 Most drivers often make the mistake of thinking that the manual that comes along with their car from the showroom is the factory service manual, which is a misconception that is quite forgivable. If that is the case then, what exactly is a car factory service manual you might ask? Well, a car factory service manual is basically a booklet that contains every bit of detail about your car. The primary contents of a car factory service manual include the following:
Detail of Body/ Chassis Design & Scope
Car factory service manuals come with detailed and specific information about the entire chassis from fender to back bumper and everything that comes attached to the chassis. Most of you would think that details of the chassis this is not important, this is another misconception that could bore a hole in the car owner's bank account. This is because the chassis holds not just the car engine, but also other various independent components. Hence the chassis consists of a motley number of connectors and joints that all cost money, and some of these manuals provide estimated costs.
Details of Engine Construct
Among the more prominent uses of these manuals are the details it contains about the model's engine and various mechanical and the numerous electrical/ digital components that come with the car. The information provided revolves around common issues that may arise due to wear and tear or misuse of the vehicle (improper maintenance). For DIY mechanics, this manual will provide them with a bit of information that they would require to take the car apart and put it all together again without missing a screw. Nevertheless, it is advised that heavy repair work be left to the professionals as mistakes during car repair work could lead to serious negative repercussions. However, taking care of minor repair work and regular service requirements should save car owners quite a bit of money and more importantly time. This is especially true for workshops as time is a cost factor related to man-hours.
Details of Electrical Parts and Components
Apart from the engine, cars come with a host of other accessories that are critical to the functionality of other components that are both mechanical and non-mechanical. These workshop manuals give step-by-step instructions on how to fix or maintain these non-mechanical parts which usually requires certified electrical engineers to fix. In short, these manuals enable you to work your car like a pro. From simple tasks such as oil and filter change, right up to setting up or fixing electronics, and even handling emergencies, these manuals contain everything that a vehicle owner requires to manage his or her car.
Car factory service manuals are available on numerous sites and all it takes is some due diligence to obtain one that is of good quality and non-generic. Browse around the internet and find one that fits the bill and download it. Most sites provide free copies whilst others charge a small fee or require memberships, either way, they are worth having.