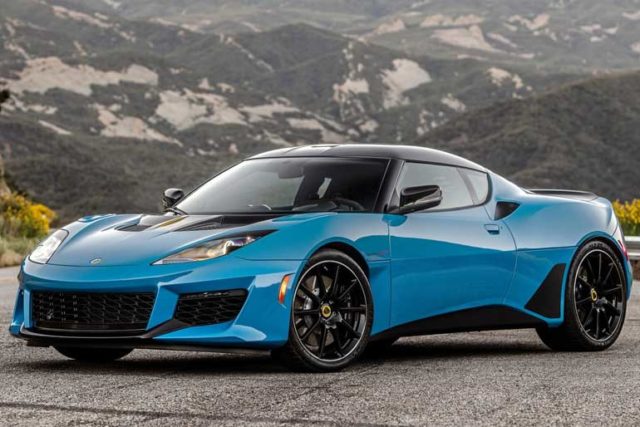 Lotus is a British sports car manufacturer, now introducing its new model 2020 Lotus Evora GT. The company is famous for manufacturing of lightweight and satisfactory handling characteristics design of sports cars.
Evora requires more attention like other cars of lotus. Starting the Evora is similar to the other cars of Lotus. For example, fob unlocking, switch on the right side of steering and push-button on the left side of the dashboard. You need just thirty seconds in this complete process to fire up the engine.
The 2020 Lotus Evora GT comes to replace the previous model of Lotus 400 and 410. It comes with a new body kit that includes front fenders louvers, carbon ducts, tweaked diffuser,, and many more. This sports car is offered two models with the option of 2 seated and 4 seated.
Evora GT introduces with six cylinders 3.5-liter engine supported water to air charge cooler. It requires only 3.8 seconds to attain the speed of 60 mph. Also, it offers the option for manual and automatic transmission by charging an extra amount for an automatic transmission.
This Lotus Evora is available with 4 ESP modes selectable by the driver through switches on the dashboard, i.e. drive, sport, off, and race. Throttle response increases with sports and race modes and increases the traction slip. This will enable the driver with a high degree of control before intervention.
The 2020 Lotus Evora GT weighs only 1440 kg with a top speed of 188 mph, which makes it fastest sports car legal to drive on roads in North America.
Now we are going to discuss different features of the car in detail.
Engine and Transmission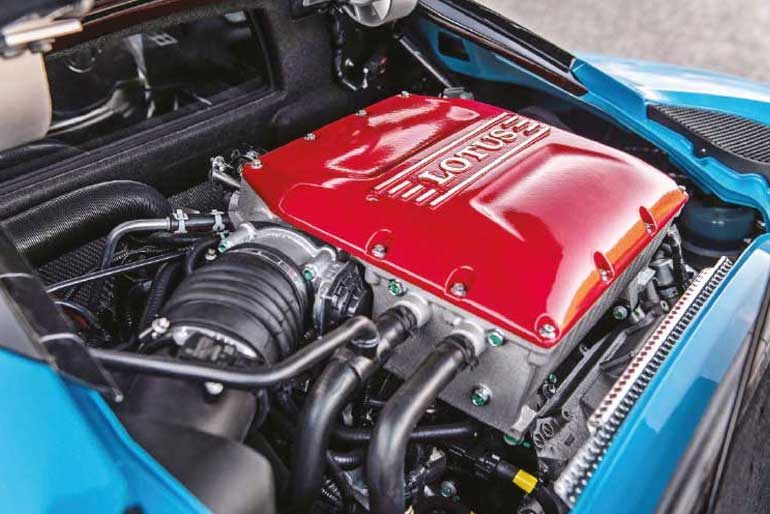 The 2020 Lotus Evora GT is a car with 6 cylinders and 3.5-liter engine that provide a horsepower of 416. It attains this horsepower with 317 lb-ft torque with six-speed auto transmission and 332 with manual transmission.
Rears wheels are responsible for moving the car. It requires 3.8 seconds to reach at a speed of 96.6 km/hr. With 3500 rpm. It offers a maximum speed of 188 mph with 7000 rpm.
The previous model of Lotus is lighter and faster than the Evora GT. But the Evora GT is something more than the tuned engine. For example, an increase in airflow provides 141 pounds of downforce, that is almost double than the Evora 400.
Both manual and auto transmission models are available in Evora GT with a little difference in price. However, we recommend a manual shift gearbox because it adds a limited-slip differential to improve interaction.
Design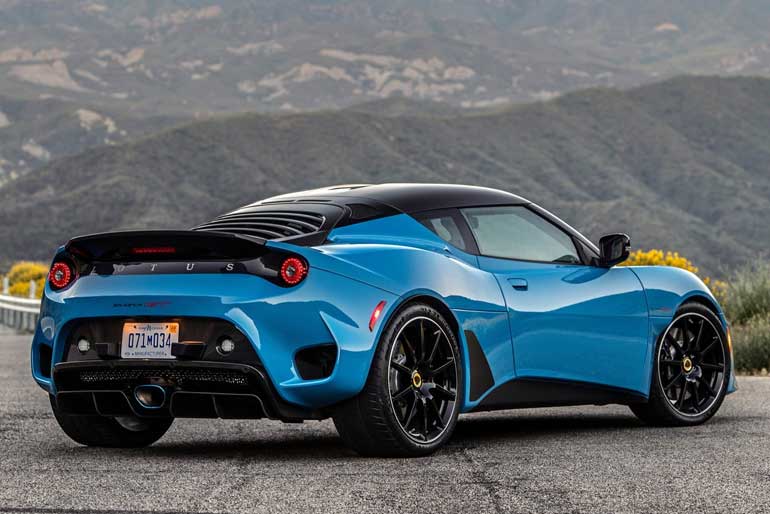 The 2020 Lotus Evora GT exterior is almost similar to that of Evora 400 with little changes in the body. A new body kit is installed at the front splitter and modified diffuser provided to increase the airflow. It is helpful to increase downforce.
It comes with same aluminum chassis, but different body panels are available in carbon fiber. This car offers roof, tailgate, front bumper, and diffusers are optional to replace with carbon fiber. This help reduces the weight of the car up to 70 pounds lighter than Evora 400.
A few buttons are added on the dashboard to control the system of the car. Rest of the car interior is same as of previous models like headlight controls, wiper stalks, and signal handlers. Like the option in the transmission system, the choice is also available for seating capacity.
You may choose 2 seated or 4 seated as per your need and requirement. Evora GT is available in a variety of colors to maximize the charm of the car.
Technology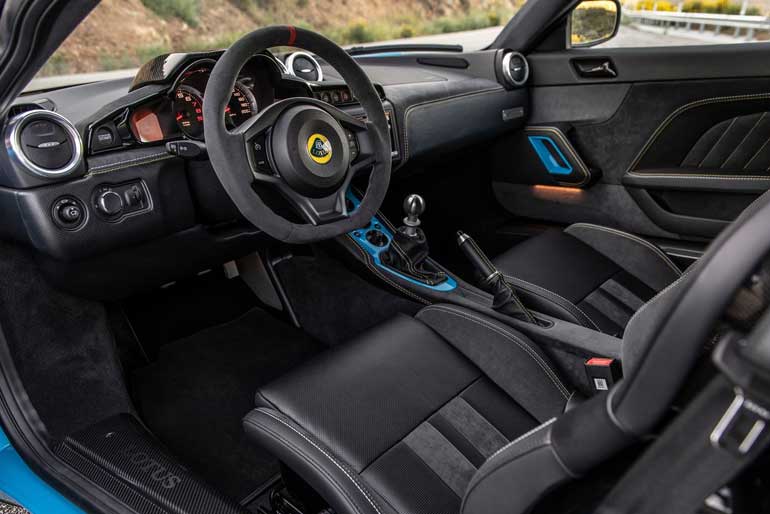 The 2020 Lotus Evora GT offers 4 driving modes as per the requirement of the driver to enjoy the ride with comfort. Drive, race, sports, and off options are available with switches on the dashboard.
Fully machined and extra lightweight aluminum alloy wheels are installed with option of high power silver or standard gloss black.
Evora GT offers Michelin pilot sport cup 2 tires with a sports suspension package. It includes low side load springs and Bilstein sports dampers as standard accessories of cars. Optional titanium exhaust is available to reduce the weight of the car. It needs to cut 10 kg from the rear axle of the car.