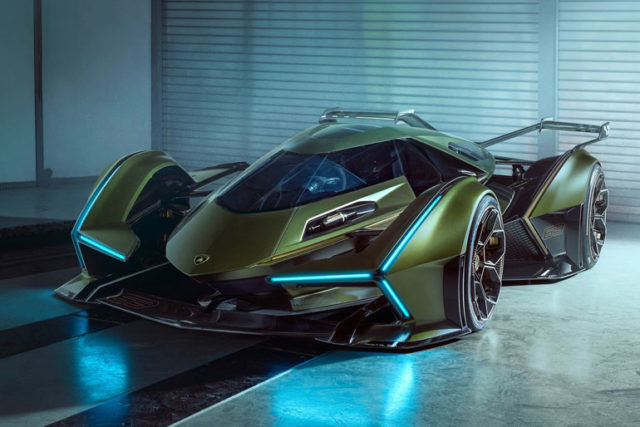 The famous automobile manufacturing company Lamborghini revealed its newest concept car in the digital world of the most renowned PlayStation exclusive and probably the best new-gen racing simulator Gran Turismo Sport.
The concept was unveiled at the grand finals of the Gran Turismo racing championship, which was held at Monaco. The Lamborghini v12 has a very unique and aerodynamic design, and the car took a lot of inspiration from the Lamborghini Marzal 1968. The concept highlights the single-seat layout and uses the powertrain from the Lamborghini Sián FKP.
Design
The design of the concept is very intricate and astonishing. On the rear side of the car, there is a large wing and a notable Y-taillight. The rear and the front fenders are not connected to the main body. The side windows resemble the ones found on the Lamborghini Marzal 1968.
The concept also has the iconic Lamborghini Y-lights for both front and taillight. It follows the original Lamborghini style that we know and love but is way ahead of its time and looks quite futuristic.
Interior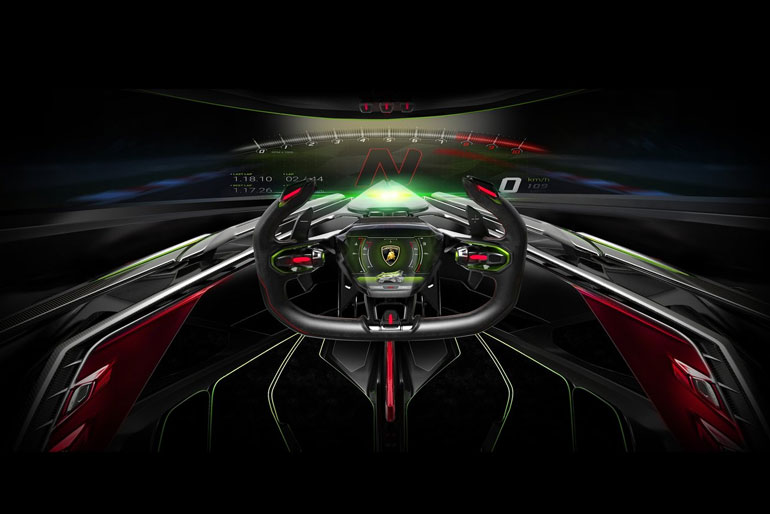 The interior is just as amazing, the steering wheel looks impressive and also futuristic. It's not like the pro-racing steering wheel you find in most of the Lambos; It has a sleek design and projects information virtually in front.
According to the concept, the car is completely controlled through the steering wheel. All of the commands and controls are present on the steering wheel. The driver has to enter through the front chamber to enter the car like a fighter jet.
The CEO of the company Stefano Domenicali said:
"Lamborghini is a very modern brand, and this is why we are here today to exhibit our latest virtual vision in the form of a real model, with a very futuristic and neat design to be enjoyed by the young generation of racing game and supercar lovers."
MitjaBorkert, Head of Lamborghini Centro Stile also commented:
"The Lambo V12 Vision Gran Turismo is designed to give the best virtual car experience for fans and gamers, who are passionate about Lamborghini and its future goals, It is an opportunity for Lamborghini to visualize a car that, like every Lamborghini, provides the best driving experience but also follows Lamborghini's push on future technologies."
The sad news is that Lamborgini has no plans to manufacture the car in real life, and it will remain a concept or a virtual car.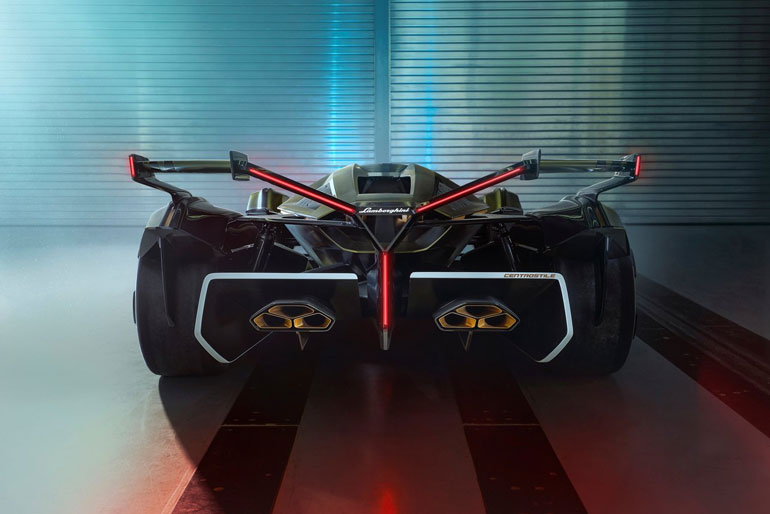 Release date
Although the specifications are yet to be announced, the car will soon be released in spring 2020.