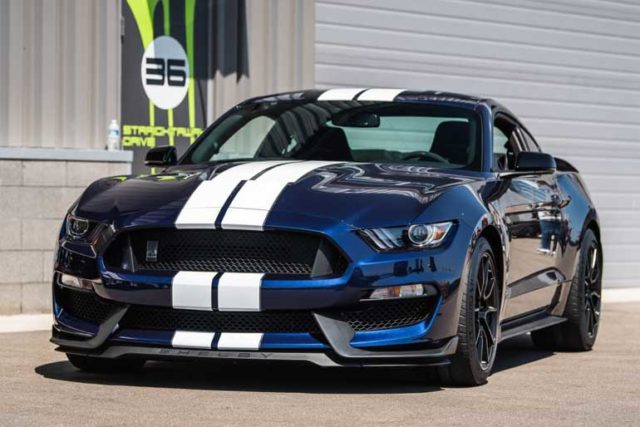 Ford is a name that requires zero introduction. It has been around for over a century. They have given us some of the best vehicles we can name; for instance, ford Fiesta, Continental, etc. Although speed is the main objective of Ford, but also give a lot of care and attention towards SUVs and Trucks. Family cars are another excellent range of this brand. But today we are talking about 2019 Ford Shelby GT350R.
Usually, when the name Ford comes in our mind, we take things either for luxury or speed. This model was first made in 1965 in two versions; one was made for the usage of everyone while other has track-related fittings.
After running successfully for four long years, it was discontinued. But after many years, it was remade, and now it seems that people simply cannot stop talking about it. This is what we are going to find here what the whole hype is actually about.
About the car:
If you can name any car a muscle for speed, then I think nothing deserves this title more than 2019 Ford Shelby GT350R. This heavyweight, loudly screaming its presence vehicle has a speed which matches the track perfectly.
With other features such as interior, comfort, safety measures, and functionality of many small elements; these all combine and give us the something which we have always wanted, and we will always want as well. Let take a deeper look into its workings.
Interior: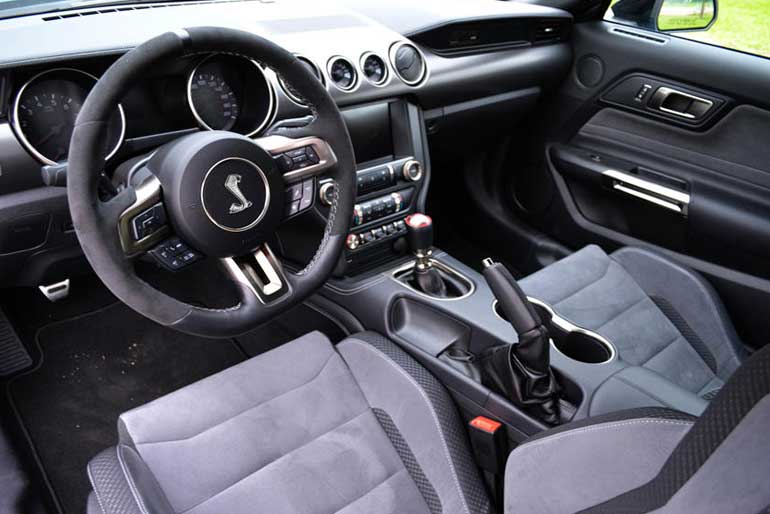 Though the interior is not such an issue since this car is practically designed for tracks and speed; it still has a lot of potentials when it comes to two people sitting and driving. The driver can communicate well with the system present Infront of him with ease.
The space in the back is respectively less, so the rear seat is avoided. You can utilize that space for some storage, but then the purpose of empty space to reduce weight will be lost. Other aspects like smooth steering wheel and transmission; it is ready to take the track any day.
Engine: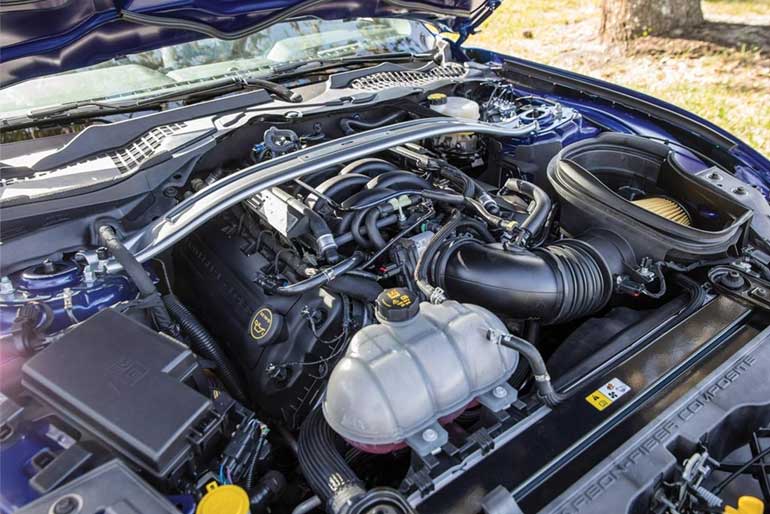 Surprisingly, this track version of Shelby GT350R is equipped with 5.2-liter V8 with a flat-plane crank. This powerful engine is enough to exhibit 526 horsepower and 429 lb. Ft. of torque on any day. This makes it the best naturally aspirated engine by the Ford yet.
The presence of six-gear transmission gearbox ensures that speed is not compromised and it will take you from 0 – 60 mph in less than 4 seconds.
Exterior:
The exterior of this muscle car is something worth talking. With carbon tires and carbon fiber, grille openings designs improved from the previous model; it gives more cooling option to the drive to stay cool and relax.
When you notice the grille, you will see that the opening is enough to provide the coolness for the vehicle, but the lift is also reduced through its design. The wings are also carbon fiber and create in such a way to reduce the downforce and lift altogether. In short, the exterior which fully corporates with carbon fiber body is designed such to enhance the speed and reduce the lift.
Pros:
The functionality of the features is excellent
Speed is remarkable
The grip on the road is amazing
Engine performance is undeniable
Cons:
Comfort is missing
It creates a lot of loud sounds
No rear seat
No air conditioning
Many important functioning features are not there
Conclusion:
If you are more interested with speed and performance of the engine, then I think 2019-Fold Shelby GT350R will not disappoint you at all. Some missing comfort features can be added, but it will have a huge impact on your pocket. Other than that, this car is perfect to be driven any day and in any weather.