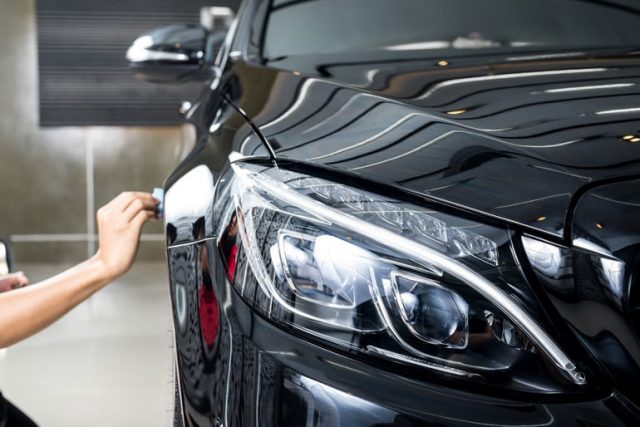 Who does not want to maintain their shiny vehicle that way for as long as possible? Thankfully, there are now protective coatings or layers that you can cover your car with to ensure it stays bright and shiny for a long time.
There are several options to choose from, but ceramic coating is the best one. Opting for a car coating should not be a result of impulse. You should never forget your research if you want the best returns in exchange for your money.
A less expensive product may damage the paint and may not last as long as the marketing guy had promised. A premature failure of the job would need you to do another paint correction before installing another layer.
So if you are wondering how to choose the best ceramic coating, take a look at the factors given below.
The Installer
How good the job will be, depends a lot on the professional who will apply it to your car. An inexperienced person's work may cause swirls, high spots, and scratches under the coating, leading to a short life span of the protective layer and an unsatisfying car look.
To make sure that the result looks exactly how it should, the professional should apply it on corrected paint. Therefore, it can easily be said that the work is more difficult than applying other protective layers like sealants or wax. Ensure that the detailer is a paint correction expert because only experts can flawlessly install the coating.
Shop around a little for the perfect detailer and check their work on the cars of people you know. If possible, make as many queries on the topic as you wish to verify his knowledge. After you are confirmed about which detailer to hire, do not argue with his choice of product.
Remember, he has been in the business for a long time and has tested the particular product several times before recommending it to you.
The Appearance
The synthetic look of this type of coating has always been its downside. However, coating companies have come up with newer options over the years, with many of them appearing like carnauba wax. Nevertheless, certain older formulae might still give a muted appearance. Thus, you should carefully consider the looks while shopping.
The Reputation
These types of coatings are common concepts in the car protection industry. Therefore, if a product is of bad quality, it will not take time for the news to spread and malign a specific brand. So, look up online reviews of the brand or product to see if any car owner previously had issues with it.
Pay attention to the number of shops using products from a specific company. You may check on social platforms or ask around. If you see that most well-known detailers use the same ceramic coating on expensive cars, you should get an idea.
The Price
Shopping around till you find the right product as per your budget is essential. The simple formula here is that you get what you pay for. You may be comfortable with cheaper options, but they may not be as good to look at or as efficient or durable as their expensive alternatives.