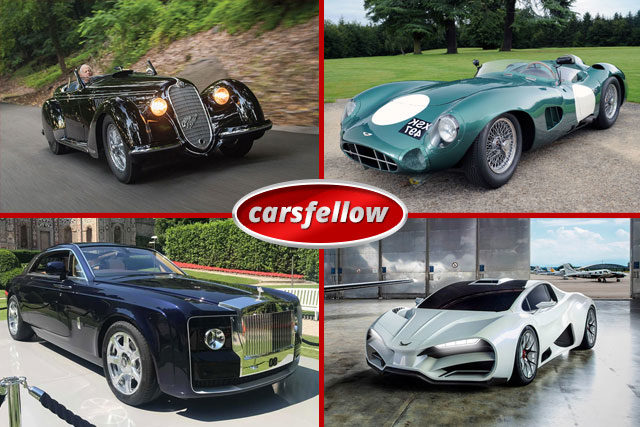 When transportation was first invented, no one thought that vehicles like cars will become a symbol of advanced technology and a piece of art in the future.
Owning a car was a big deal back, but as of today, we are living in a world where having a car is not a big deal. But having an expensive car says a lot about you, your status and your strong artistic sense.
That is why we have concluded a list of most expensive cars in the world, and you will see that from Mercedes to Ferrari, all big names an included in it.
Most Expensive Cars in the World
Here I must mention that some cars are from the past and some are expected to be produced soon while many are from the present.
These cars are expensive because of their designs, engine working, and brands' name and of course, the demand from the elite. If you have inherited an insane amount, then you can surely lay your hand on these.
Old Most Expensive Cars

1962 Ferrari 250 GTO ($48.4 million)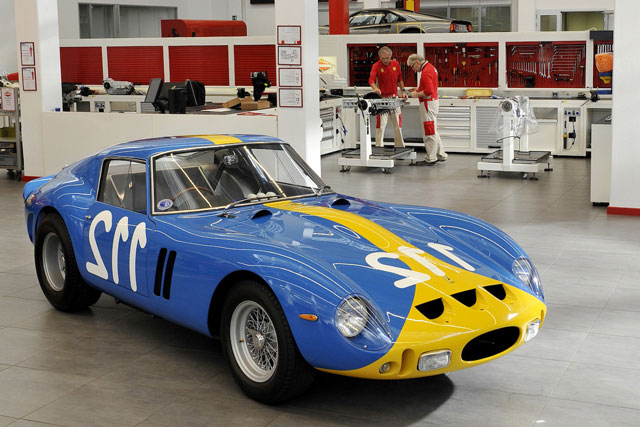 The most expensive car to be sold on this planet is none other than Ferrari 250 GTO. Why; many car magazines have termed it as the hottest cars on the century and also the greatest Ferraris of all time.
Only 36 were made originally but it gained more popularity when it started winning races like 1964 Tour de France Automobile, and it became a race-car. It was put for auction in 2018 at RM Sotheby's auction and sold for $ 48.4 million.
1957 Ferrari 335 Sport Scaglietti ($35.7 million)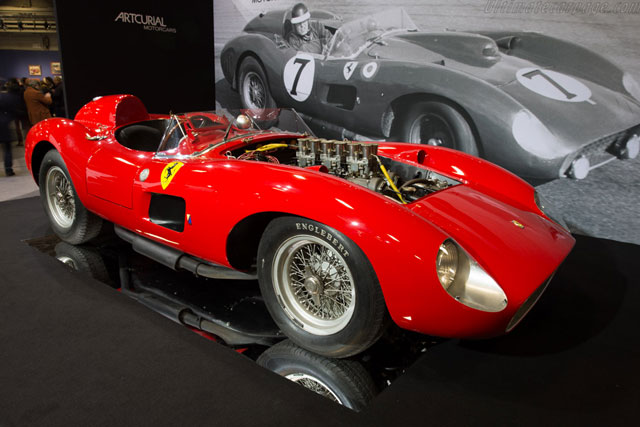 This sports car was sold for $ 35.7 at Artculiar Paris Retromobile auction in 2016. It was so expensively sold because of his rich history in terms of racing and winning races.
1954 Mercedes-Benz W196 ($29.6 million)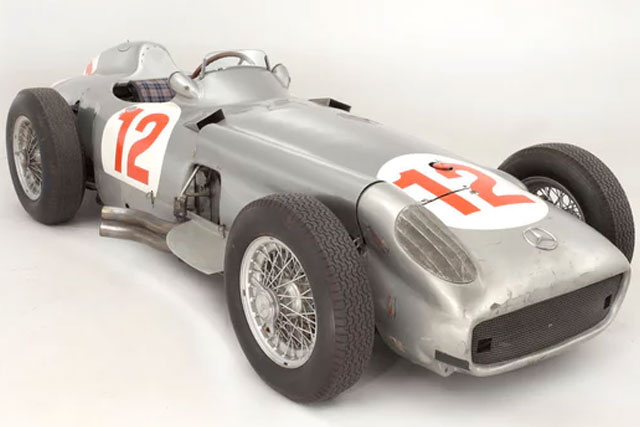 This amazing racer car was built by Mercedes-Benz was sold or an amazing amount of $29.6 million at Bonhams auction in 2013 Goodwood Festival of Speed. It is another racer car which is famous for his popular racing history when it won 1954 German & European Grand Prix.
1956 Aston Martin DBR1/1 ($22.5 million)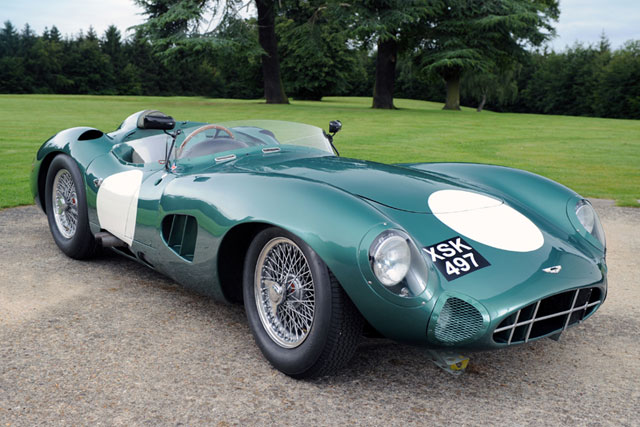 This is by far the best car by Aston Martin which has made it famous worldwide. Due to its selection in one of the first DRB1's and also the winner of 1959 Nürburgring 1000 KM it was sold for $ 22.5 million at RM Sotheby's Monterey in 2017 Auction because it was kept in exceptionally original condition by Aston Martin specialist R.S. Williams.
1935 Duesenberg SSJ ($22.0 million)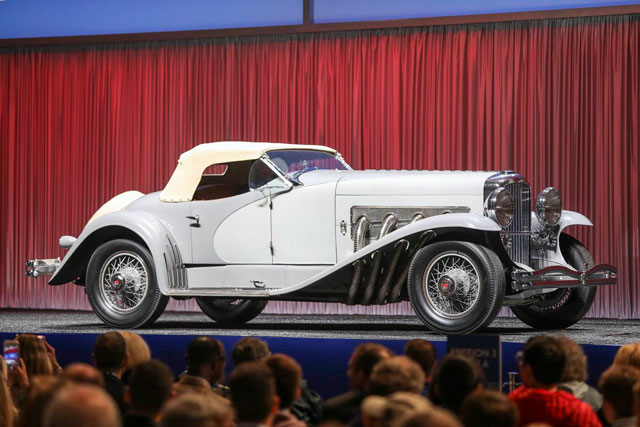 Another pre-war car which is considered to be extremely rare and most expensive to be sold; there were only 2 units manufactured to be accurate. It had 7.3 liters with twin carbonated engine. It was sold for $22.0 million in 2018 Gooding & Co. Pebble Beach auction.
1955 Jaguar D-Type XKD 501 ($21.7 million)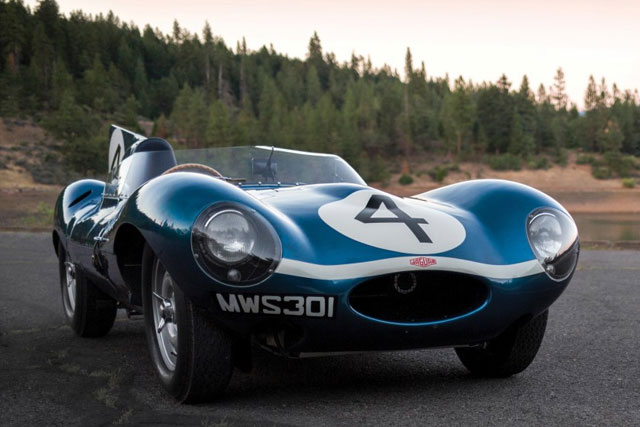 This speed racer looking Jaguar piece of art was one of the most in his times. It was designed and released in1955, and this was designed especially for Ecurie Ecosse. It was sold for $21.7 million when it was in RM Sotheby's Monterey auction 2016.
1939 Alfa Romeo 8C 2900B Lungo Spider ($19.8 million)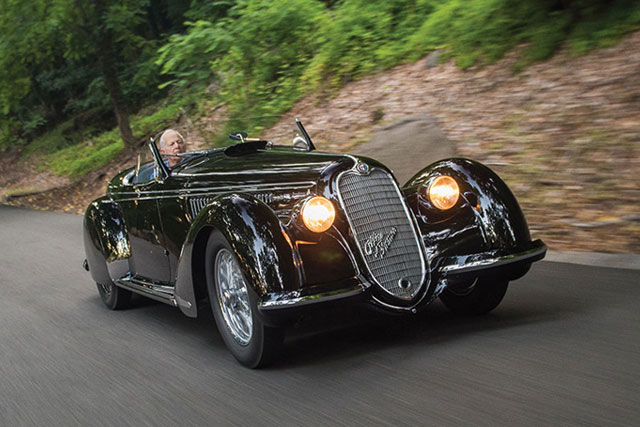 If you find out that someone had this then that person is one art piece collector. It was a pre-war classic with only 12 amazing units were produced. It was put forward in RM Sotheby's Monterey auction, and it got sold for $19.8 million.
1961 Ferrari 250 GT SWB California Spider ($18.5 million)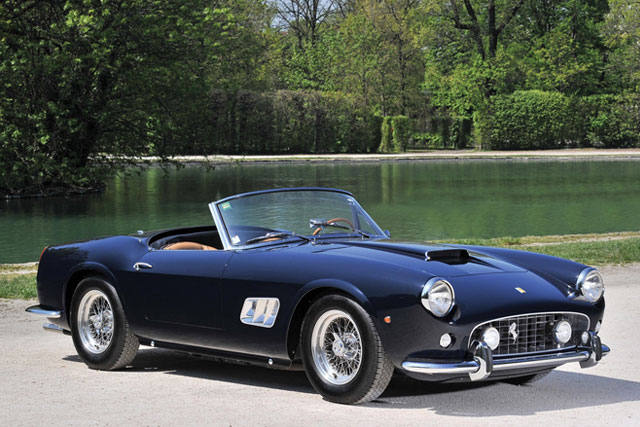 It was named as one of the most beautifully designed cars during the second half of het century as only 37 such units were produced, and they were so popular that even famous movie star like Alain Dolen couldn't resist from buying it. It was sold for $ 18.5 million when it was put on the action in Artcurial in 2015.
1954 Ferrari 375-Plus ($18.3 million)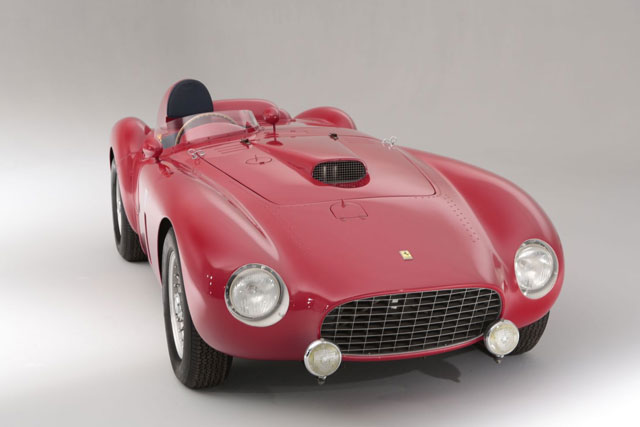 This racer has an extraordinary racing history. It was driven by legends Umberto Maglioli and Froilan Gonzalez at Mille Miglia and At Silverstone respectively.
It was on auction during the 2014 Goodwill Festival of Speed, and it was sold for $18.3 million because it was that racer which had V12 engine with 4.9 liters which could produce 330 horsepower.
1957 Ferrari 250 Testa Rossa ($16.3 million)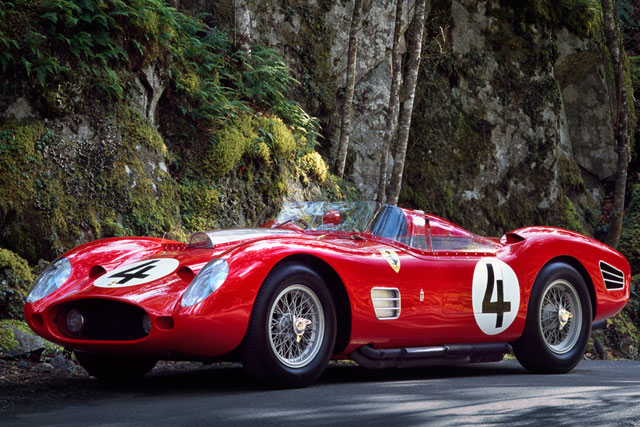 It was the perfect blend of power, speed, and amazing bodywork and that is the reason when it was put on Gooding & Co. Pebble Beach auction in 2011, it was sold for a whopping amount of $15.3 million. It had 4 cylinders 2.0 liters 500 TR/ TRC with V12 for a powerful engine.
1995 McLaren F1 ($15.6 million)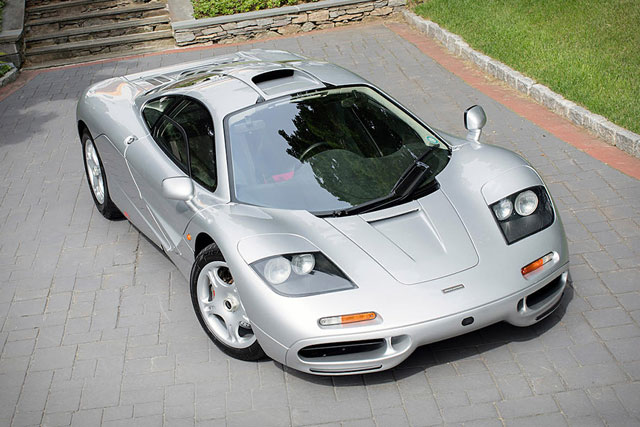 Even when it was released in 1995, it was far from anyone's reach with starting price being $ 1 million. It was called the greatest automobiles of all time because of its super speed and amazing features. It was sold by its original owner who has kept it in perfect shape and form and sold it for $ 15.6 million in 2017.
1936 Mercedes-Benz 540K Special Roadster ($11.7 million)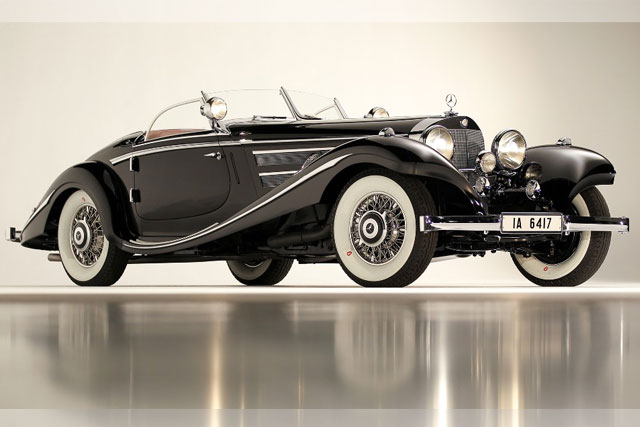 This historical piece from Mercedes Benz is considered to be an art piece of perfection. With powerful engine which was able to produce 115 horsepower without being supercharged.
It has a historical background that is used by the Baroness of Germany Gisela von Krieger when she was hiding in Switzerland. When it was found after almost 4 decades, it was retorted to its original beauty and put forward to auction where it was sold for $11.7 million at Gooding & Co Pebble Beach in 2012.
1968 Ford GT40 ($11.0 million)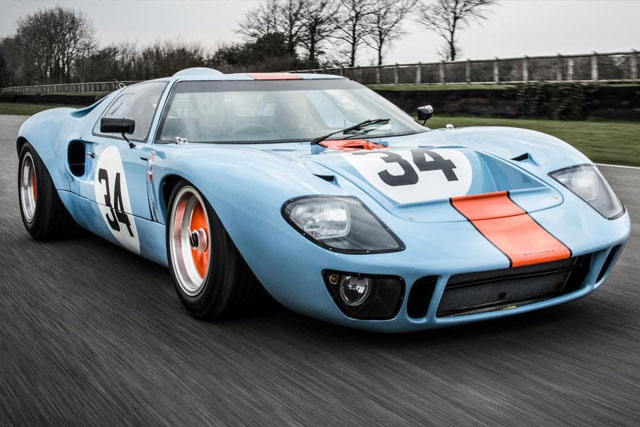 This super speed car racer by Ford was made in England, and it was produced in 1964 till 1969. It is estimated that about 105 units were made and sold.
Its name GT40 meant GT for Grand Touring with 40 being the height in inches. Greats like Mike Hailwood and Paul Hawkins drove this famous car. It was sold for $11.0 million at RM Auction in 2012.
Bugatti Type 55 ($10.4 million)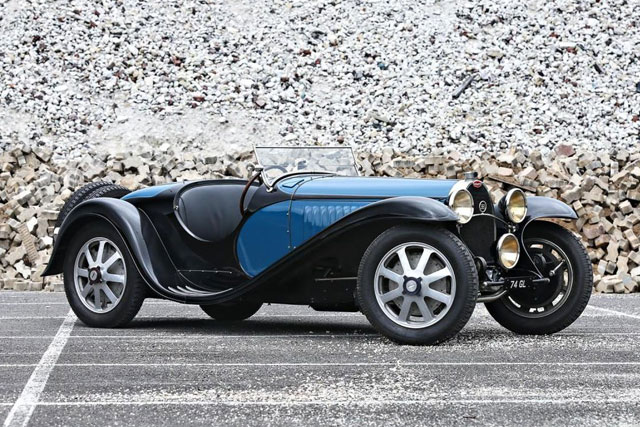 This classic car was launched in 1931 in Paris Motor Show. For the next five years, the company produced only 38 pieces, and it had the specialty that Jean Bugatti himself designed the body work of Type 55. It was bought by Duke of Tremoille too. It was restored for an auction, and it was sold for $ 10.4 million at Gooding and Co.2016 Pebble Beach auction.




New Model Most Expensive Cars
Rolls-Royce Sweptail ($13 million)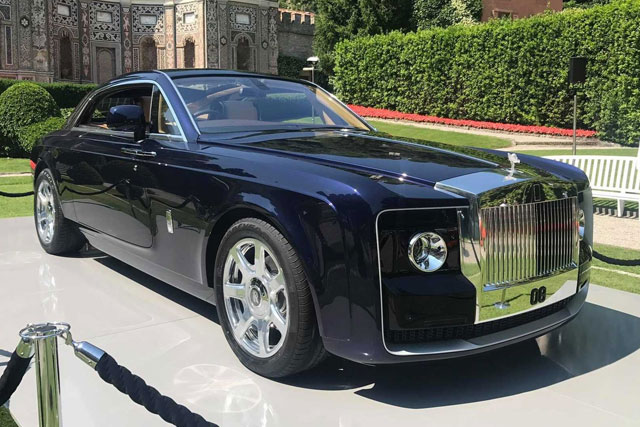 It took almost four years to get this unique piece together by Rolls-Royce Sweptail which screams for perfection and expense. From interior to exterior; from wheels to bags safety compartments it has everything you can imagine, and it will cost you a LOT.
Mercedes-Benz Maybach Exelero ($8 million)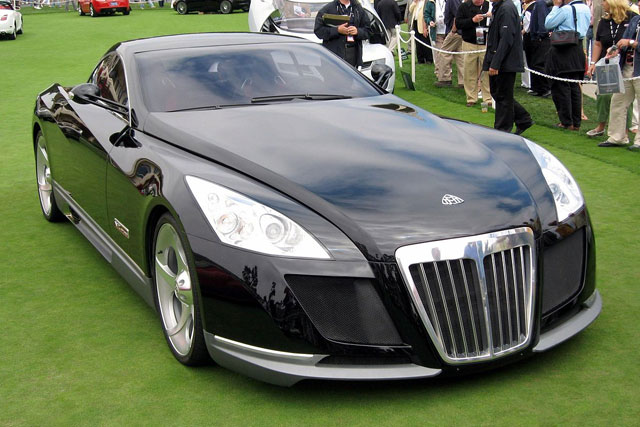 Although it was made in 2004, its price sounds more expensive than usual because back then it was way too expensive. Merc produces gems, and there is no doubt about it. It has two doors which add to its luxurious looks but what makes it outstanding is the twin-turbo V12 engine as it can produce about 700 horsepower.
Koenigsegg CCXR Trevita ($4.8 million)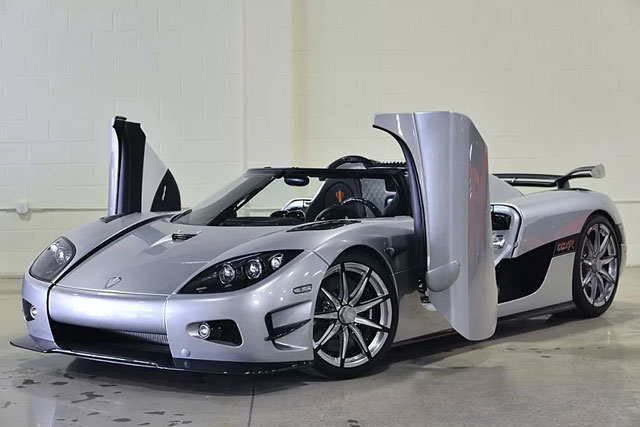 It looks much like a sports car, but what makes it enter in the list of most expensive cars; the fact that it is covered in diamonds, and they are costly. It has a V8 engine which is capable of producing 1004 horsepower and 797-pound torque.
Read More: Koenigsegg Car Models
W Motors Lykan Hypersport ($3.4 million)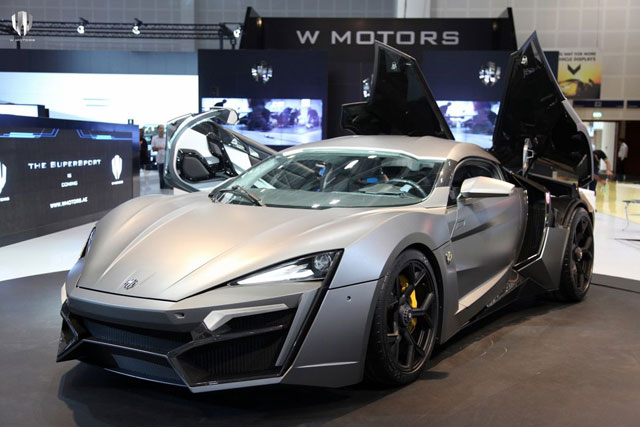 it looks right out of a movie because it has been on one Furious 7. The outclassed looking supercar with 3.7 liters, twin turbo which can produce 770 hp and torque of 708 lb-ft. Even though it is expensive, but it had also been included in the patrol police in Abu Dhabi.
Lamborghini Veneno ($4.5 million)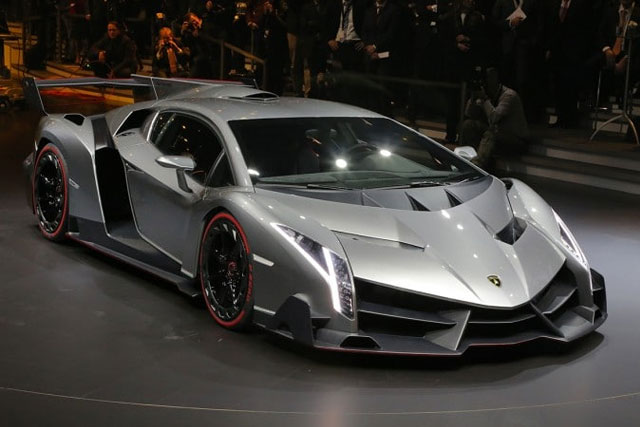 This was a special design to celebrate the 50th birthday of the automaker, Poison is the nickname given to it. The engine is amazing as it has V12 engine which can produce a torque of 507 while 740 horsepower.
Ferrari Pininfarina Sergio ($3 million)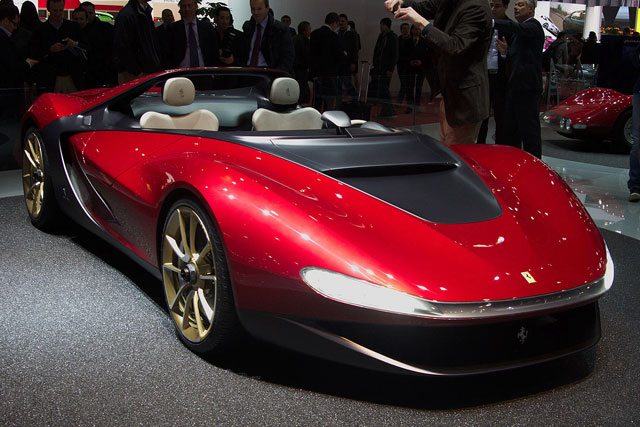 Tthis sport looking supercar has 4.5 litre V8 which is capable of producing horsepower. You can imagine the royalty of this supercar by the fact that only six pieces are made. The price of the car is expected to rise as more popularity is about to be hit by it.
Bugatti Chiron ($2.9 million)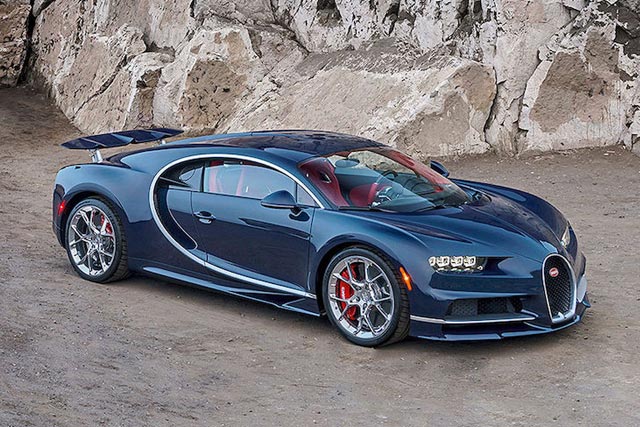 This is the starting price, but it is also being expected to get higher much more because of its higher speedy engine which is quad-turbocharged 8.0-liter W16 which can produce 1500 horsepower and 1180 torque. It can go up to 60 mph in just 2.5 seconds, and that says a lot about the potential this amazing Bugatti holds.
Aston Martin Valkyrie ($2.6 million) (Estimated)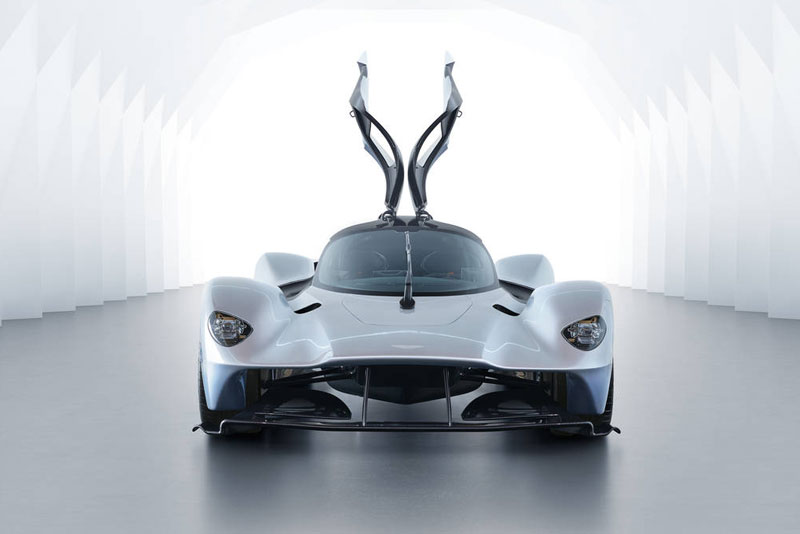 The price is expected to be $2.6 million as the real price has not been revealed by the company as the vehicle is about to come in 2019. But with lightly weighted carbon fiber chassis and 6.5-liter V12 hybrid engine it is expected to have e huge rise and in a short period. About 150 units are to be produced which says a lot about the special Valkyrie.
Mercedes-AMG One ($2.5 million)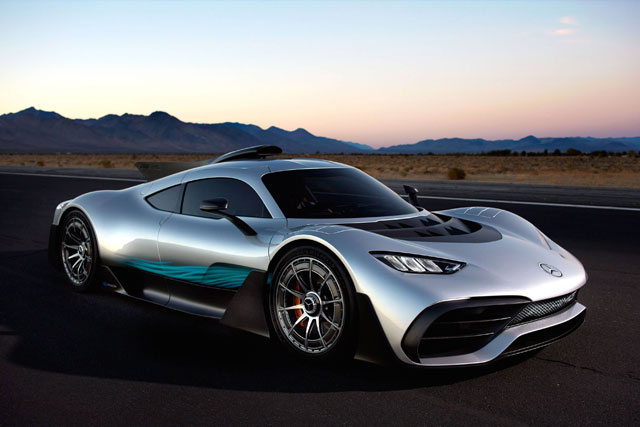 This special birthday edition is from the future. So stylish from outside, it is a pure view from inside. With 1.6 liters turbocharged V6 engine, it can produce 1000 horsepower. This special edition is about to be produced in 275 pieces, and they have all been sold as we speak.
Aston Martin Vulcan ($2.3 million)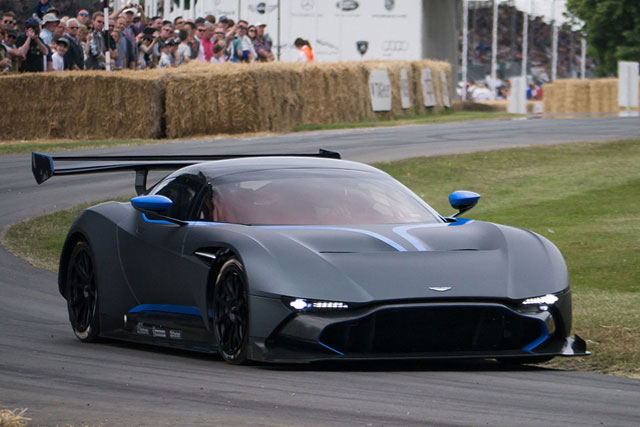 It is still not legal to run this monster on roads, but it has 7.0-liter V12 engine which says a lot about the massive 800 horsepower it is able to produce.
Milan Red ($2.3 million)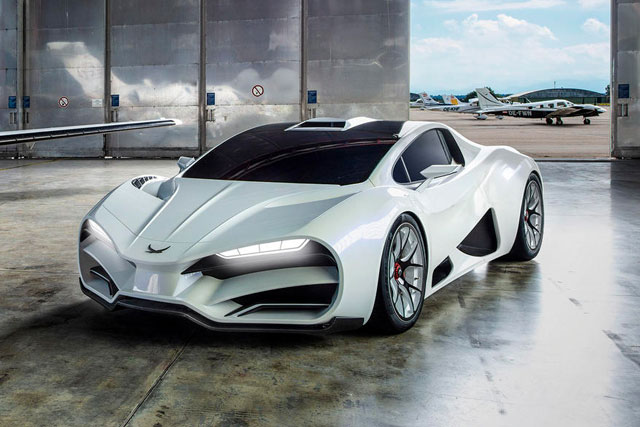 It is a rather new name on the block, but this does not mean that they are not going to be producing masterpieces. This Milan's Red has 6.2 litre quad turbocharged V8 which can produce 13.7 horsepower and 1303 torque. Let's hope if the car fulfils the claims that it can go from 0 – 62 mph in 2.47 seconds.