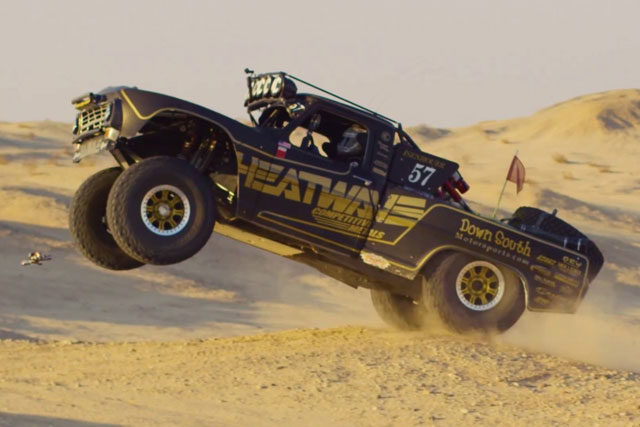 Ford F100 Trophy Truck
Watching a vintage F100 converted to Trophy Truck specs rip through the scorching hot earth never looked so good. Watch as Heat Wave Hi-VIS crew/team member Chris Isenhouer shreds through the unrelenting desert as form, function, and dirt collide in his race proven, 70s era Ford Truck in the first episode of Super Vision.
Super Vision is a series of highly visual bangers highlighting individual Hi-VIS team members and vehicles from an all-new perspective.
Source: HeatWaveVisual via YouTube