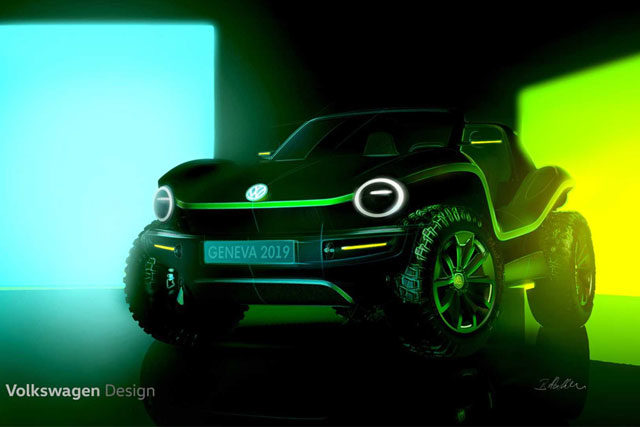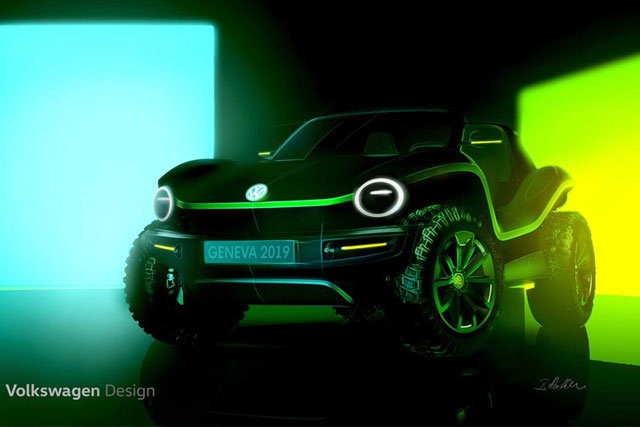 We all love when old things which were once our love to any limit, make a comeback. We relive those moments and items. It is simply amazing. Something is going to happen soon when Volkswagen unleashes the past glory days of its beach Buggy in the form of electric vehicle.
When in the 1960s, Volkswagen launched its epic Beach buggy which became extremely popular in less than a minute because people were already trying to replace their BEETLE with open-air backs on their cars.
This time, the automakers of Volkswagen are reviving the concept with an electric twist to it. Volkswagen has released the teaser pictures of the dune buggy (yes, it is being dubbed as dune because no real name has been put forward yet) which is nothing less than an amazing, electrified version of the epic beach buggy.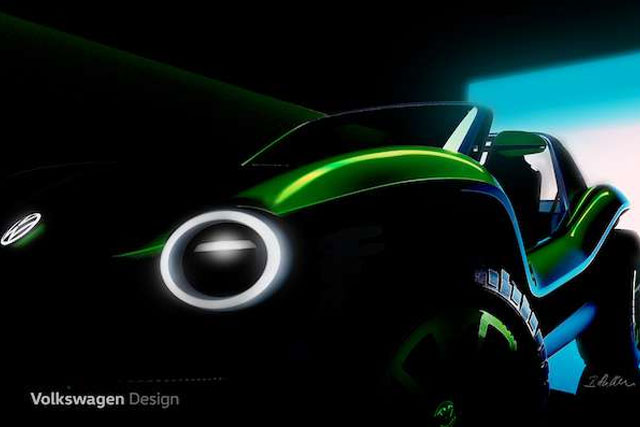 Although no specs are known yet and there has been no information update form the company as well, all we can get from the pictures is that the dune buggy has no doors, open air and with a curvy body, it is very much like the old one.
Due to the presence of greenish-yellowish lights contrast, we are assuming that the color of the car will also be the greenish type.
"A buggy is more than a car," said Klaus Bischoff, VW's head designer. "It is vibrancy and energy on four wheels. These attributes are embodied by the new e-buggy, which demonstrates how a modern, non-retro interpretation of a classic can look and, more than anything else, the emotional bond that electric mobility can create."