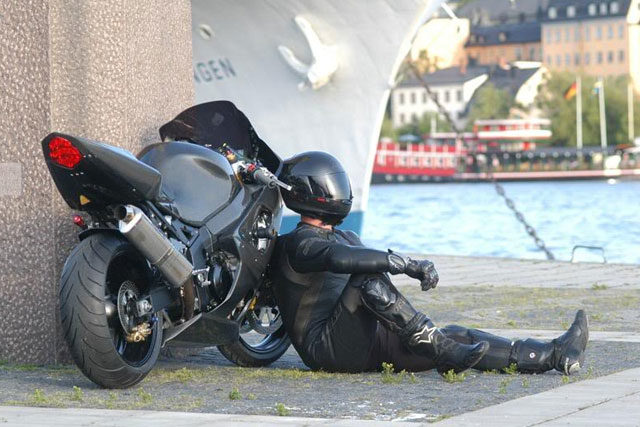 Valuing Your Motorbike
If you're passionate about motorcycles, we know just how much you will care about your bike(s). However, there may come a time when you are ready to sell your bike so you can upgrade.
If you are considering selling your bike, there are a few things that you will need to think about in terms of the valuation of your bike. Establishing an accurate valuation of your motorbike will help you to make sure you get a good price when you come to sell it on. So, what do you need to know about valuing your motorbike?
What is Taken into Consideration:
The value of your bike will take a number of different elements into consideration. Each of these elements will have on impact on the overall value of your motorbike, so it's a good idea to make sure that you're informed on each one.
Year – there's a bit of a sweet spot when it comes to the year of your bike. New bikes can often have a high value, but if your bike is old enough to count as vintage, you could be looking at a tidy sum.
Condition – a bike in good condition will sell for considerably more than a bike in poor condition or one which has sustained damage.
Mileage – it stands to reason that the more miles on the clock, the less a motorbike is worth. However, if a bike is in good condition, buyers may be willing to overlook a high mileage.
Service history – A full service history can be incredibly valuable for buyers looking to buy your bike, whereas an incomplete one or not having one at all can put a big dent in the price.
Modifications & extras – this can go either way as some added extras will be appreciated by potential buyers and could increase the value, whereas other modifications could sway things the other way if they are not to the tastes of the buyers.
How Can You Find Out The Value?
There are a few different ways of finding out the value of your motorbike, including:
Using a selling site like MotorbikeTrader.co.uk where you can enter your registration and a few other details and get a bike valuation in a matter of hours. You can then even sell the bike to them, simplifying the process massively.
If you want to do it yourself, you could try looking for second-hand bikes similar to yours and seeing what other sellers are asking for. This won't give you a completely accurate price but it could help you to find a good starting point.
Visiting a motorcycle trader may help you to value your motorcycle. Some traders will be able to give a fairly accurate price, especially if they are familiar with selling on second-hand bikes.
Knowing the value of your motorbike is important when you are trying to sell it, so you can be confident that you are getting a decent and fair price, and remember that the more informed you are about the life of your bike, the more likely you are to get an accurate price.