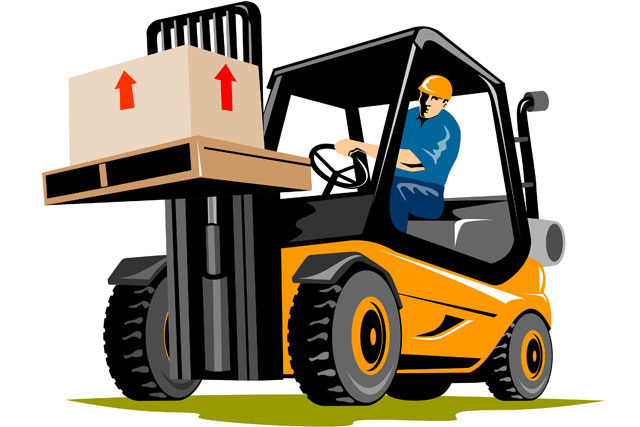 Moffett Truck Operator Job
Today, when you choose to have a career as a forklift operator, this surely brings a huge amount of reward, one that lasts for many years to come. No doubt, with warehouse operations, and delivery businesses, or construction related demands on the rise, this job proves to be a worthwhile one. Moffett truck operator jobs are in constant demand and over the internet. You can search for various options instantly and find an opening for the position.
On a daily basis, you will find various companies across the United States searching for OSHA certified forklift operators. This clearly means that operators of forklifts are in great demand. With various operators, another challenge is to choose the model of the forklift you need for your business, but you can always find suitable ones when you consult sellers.
Know that just your starting salary all depends on your experience. In most case, newly hired forklift operators receive their starting salary ranging from about $8 to as much as $10 for just an hour. Sure, this is something that depends on the demand of the company. However, experienced and some seasonal operators could make about $20 in just an hour.
If you are planning to work to in a warehouse or industrial environment, then rest assured the job of the operator is surely one of the best ways you can get started.
Training For A Forklift Operators Job:
Primarily, Moffett manufactures truck-mounted forklifts and various other ones for use in North America and the United Kingdom. You can find many dealers selling these special brand trucks, including Bobby Park Truck & Equipment. The training procedures for Moffett often vary by specific type and locality of the machinery in question. In a Typical situation, the training offered in the lift usage leads to certificates of completion for the participants. Refresher videos and training also exists to help all those who have no particular knowledge of how to lift or operate, or haven't even used one in a while.
You can access various training videos through online sources and transportation schools. Although they do not provide the exact hands-on experience that you need, they offer the basic introduction on how the forklift works and what you should expect when you operate them. You can also turn to OSHA, which offers the best guide to training and how you should operate the forklift.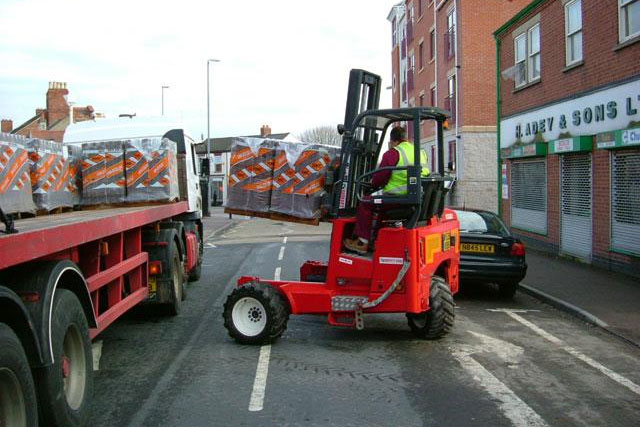 For further information, you can consider contacting your local Moffett distributor. Typically, the local distributor will guide you on how you can choose training certifications and courses on the Moffett forklifts, especially the truck mounted models through local schools or government departments like branches of the Occupational Safety and Health Administration as mentioned above, offering training courses in the general operation of forklifts.
You can also complete some seminars or courses offered through various Moffett approved schools and receive certifications. The government departments also offer some general courses, which license operators for the use of forklifts, valid for about three years.
The Basics of Operating A Forklift:
When you invest in a forklift, you have to learn about how you can operate it. For this, you have to consider various things like the weight load, following the OSHA requirements, and knowing about the possible dangers. Every forklift model appears to be a simple one, sliding easily, having a modest pace of about five to ten miles per hour, and scooting around. Each model appears harmless, has back wheels, and turns easily. Somehow, this should remind you about a bumper car or like the ones, you see at amusement parks.
Forklifts when loaded however can be quite dangerous to the operators and others that get in its path without considering safety. When using a forklift, here the basic consideration you should pay attention to when you operate the forklift:
Make sure the Moffett truck mounted forklift is in a good working condition; all the controls must be in the right functioning order with no particular leaks.
Inspect the forklift to ensure it has no cracks in its bends or in the length of the forklift. Note that any damage to the fork may turn out to be hazardous.
Keep a check on the warning lifts of the forklift, or any signs of loose bolts, especially whether the fluids are at specified levels.
At all times, you should make sure you wear the seatbelt. If you do not wear the belt, in case the forklift encounters a minor accident like rolling over, you may find yourself underneath it.
Be aware of the lift trucks lift capacity and make sure it is more than its maximum limit of weight.
Before you decide to drive the forklift, you should become familiar with the forklifts controls.
Change the roll cage if necessary, which helps to serve as a protective barrier in case the forklift, falls over.
You should maintain a clear sight when you operate the forklift. Try to avoid driving forward, especially if the lift truck is at a high
Definitely, a career as a lift truck operator will prove to be a rewarding one. You just have to follow OSHA requirements of safety and operating the truck and be able to operate the vehicle swiftly to reach all your goals.