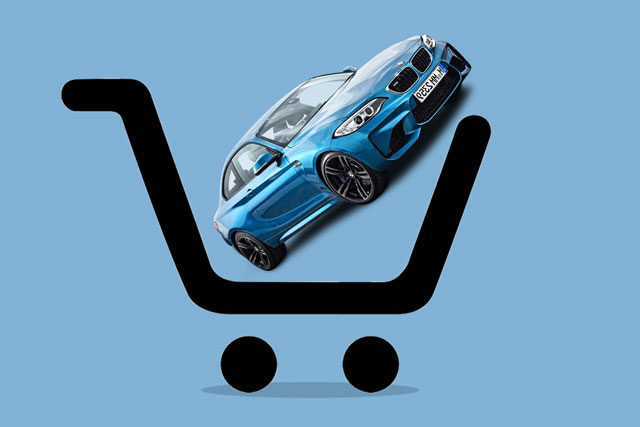 Experts say that in 2019 about 10 percent of car sales will be online. Are you shopping for your next car? You may think visiting your local dealership is the only way to buy your car.
Yet, you can buy a car online without getting the short end of the deal. Don't know where to start?
We've got you covered. We'll tell you all you need to know about how to buy a car online. Keep reading to learn the fastest and best way to get your new wheels today.
How to Buy a Car Online: Your Essential Step-By-Step Guide
You might've heard about buying cars online but, think it isn't your best option. Yet, online car buying can be the easiest way to get the car you want at the right price.
Even if you don't want to complete the process online, you should always begin your car buying process online. You may buy your car online from your local dealership, an online car dealership or private seller.
Don't know how to do it? Here is your step-by-step car shopping online guide to get your new wheels today.
1) Determine Your Budget and Choose the Right Car for You:
Your journey to find the right car online begins with determining your budget. The right car will fit your budget without breaking your bank account.
It's important to take a deep look at your finances. How much can you afford?
What are your monthly expenses? Can you afford another payment? If your budget is too tight, you should consider using your savings to buy your new or used car.
Don't worry if you don't have enough savings to buy your car right now. Develop your own plan today to save enough for your dream car. Consider setting a deadline for your car purchase.
2) Learn the Value of Your Trade-In (If Applicable)
If you own a car or truck, you may consider trading it in before buying your new wheels. Many buyers and auto dealerships may want to buy your car at a lower price than its true value. It's recommended that you research the value of your trade-in before you list it or offer it to your dealership.
You may use websites such as Kelley's Blue Book to search the suggested value of your unit. Also, you should take a look at online listings of units with similar mileage to yours.
3) Decide on Your Financing Strategy:
Not having enough savings to pay for your car shouldn't stop you from buying the car of your dreams. If that's your case, you should consider getting financing. Before applying for any type of financing, you must research your options and take a look at your finances. Consider financing from financial institutions and auto dealerships.
While the first option may offer you better rates, their approval requirements may be more strict. Also, you should check your credit score to learn more about your approval chances.
Don't forget to ask your potential lenders about their rates, approval requirements and loan amount eligibility. You may consider getting prequalified for your loan before shopping around for your car.
4) Search Online Car Listings, Local and Online Dealership Inventory:
Your online car buying search may begin at websites such as Cars.com, eBay, CarGurus or even Facebook Marketplace. You may think you can only buy cars online from private sellers. Yet, another option you may consider is buying a car online from a dealer.
Finding the right car will come down to your research. Consider searching for private sellers as well as local and online dealership inventory to find the best deal.
5) Request Pricing and Inventory Information at Your Local and Online Dealerships:
Once you narrow it down to several listings, it's time to contact the private sellers and auto dealerships to request more information. Sometimes a car still appears as available even though it sold already.
It's recommended you ask for information such as pricing, warranty, mileage, and any other relevant questions. It depends on the information from the car listing but, you may reach the owner or dealership through email or even by giving them a call.
6) Negotiate the Car Pricing and Make Your Offer:
You may think there's no room to negotiate the listed car price. Yet, that's far from the truth. You can negotiate your car pricing even when you're buying a new car.
Before giving your offer, you should research the fair market value for the unit, any car shipping and miscellaneous fees such as registration. If you're unsure about how much it will cost you to ship your car, you should use a Car Shipping Calculator to learn more. The cost will depend on the location, type of shipping and services you choose.
Consider offering an amount close to that number that falls in your budget. Don't get caught up in the negotiation and forget to consider other dealerships or private sellers. You may be able to find the perfect car at the right pricing elsewhere.
7) Trade in Your Car and Close Your Financing (If Applicable)
After you secure your dream car at the right pricing, it's time to sell your current unit or trade it in if that's your case. Also, you should close your car financing to finalize your purchase. Remember to choose the lender that offers you the best rates.
8) Schedule Your Car Shipping or Visit Your Dealership to Sign the Paperwork:
If you buy your car online through a portal such as eBay, you may complete your purchase 100 percent online. You will submit and sign all your paperwork online even with your lender.
Also, you may need to schedule and pay for your car shipping service. If you're buying your car at your local dealership, you may consider picking it up at their location. Some dealerships may ask you to sign all your paperwork in person instead of online.
The Bottom Line
Your online car buying process will depend on your situation. While your process may be longer if you need financing or trade in your car, you can find your dream car at the right price online.
It's important to develop your own A to Z online car buying plan and stick to it. Remember to consider your budget, financing and even car shipping. We're confident that you can find the right car online today by following our step by step guide.
Now that you know everything about how to buy a car online. Want to learn how to buy a used car in California? Read our article for your step-by-step guide to buy your used car in Fresno.