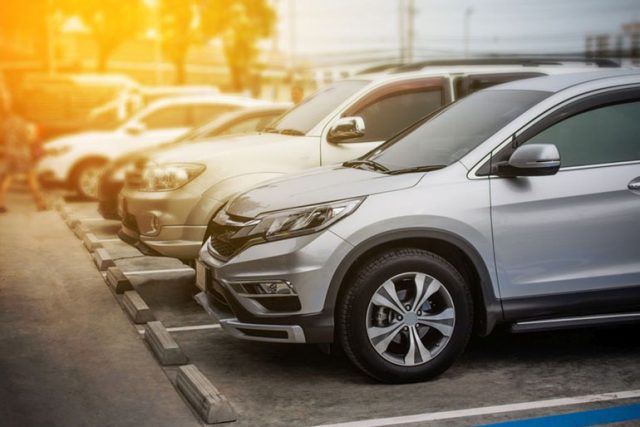 Although four-wheelers have long been not a matter of prestige but necessity, owning a car is no small thing. If you keep in mind that buying a four-wheeler is one of the most expensive investments you'll have, you want to do it in the best possible way. Whether you opt for a new or used vehicle, you shouldn't risk a bad experience and wasted money.
If your choice is to buy a used vehicle, reputable car dealers Northstar Motors have models in their offerings that are good as new. Since this purchase can sometimes be problematic, you need to work with a seller you can trust. That's why it sometimes seems that finding the dealer is a daunting task.
Use the Internet
The Internet has made it very easy for people to shop anything they imagine. Many car yards transferred their showrooms online so that you can check them in just a few clicks. If you know where to look at, you can run onto some pretty good deals, as some dealerships offer discounts for online sales. It doesn't mean you should buy a four-wheeler over the Internet. But you can book a test drive, or make a vehicle reservation and that way, qualify for discounts.
First of all, it's necessary to make a list of sellers that have attracted your attention. These can be local car yards, but there's nothing wrong with checking out dealerships from nearby cities. But going to another state or hundreds of miles away whenever your vehicle needs routine service is not cost-effective. So always prefer local yards.
When you find the yards that offer the car model you want, study them in more detail. The Internet has made it possible for modern buyers to have information about sellers easily accessible. First and foremost, look for contact info, and see if there's anything suspicious (no physical address, another area code, etc.).
You can find reviews from desired dealerships, as well as comments from people who have already bought from them. Check unbiased websites for detailed reviews about dealerships worth of your attention and those that should be avoided. Visit only dealers with high ratings.
Check Several Dealerships
Most car yards may have websites, where you can request a free rate quote for desired vehicles. It's important to ask for several rates, as you will need to compare these to get an idea of who is offering you the best deal. Keep in mind that a good deal doesn't only mean a low price. It should relate to favourable financing conditions, transparent trade, extra benefits such as vehicle servicing and warranty, etc.
Don't Trust Shady Ads
It's not like a car is something that is sold every day. That is why dealerships fight for every customer, and they often use some not very ethical methods. Shady ads are something you can see every day.
Car dealerships usually advertise 'amazing discounts,' 'unique deals,' and various incentives that few are eligible for. And when you fall for that and go to the yard, the sellers will regretfully tell you that the offer has expired and offer you another deal, which is often much less favourable.
So never go to a particular car yard to catch a 'great deal.' You will have to make it yourself by negotiating with dealers. Visit this page to see what skills you need if you start negotiation battle with a dealer.
Get Business Legality Information
Another critical step in finding the best car dealership is to check their legal status. You can find this information by calling your city government office. If the dealership doesn't have a website, they may be a non-operating business. Call them to see if there are any legal issues, and ask them for a copy of their official business license.
Check the Vehicle in Person
Before you decide to purchase a vehicle from any dealership, you need to make sure you are dealing with an authorized seller. The car inventory and other services might be deciding factors, as you shouldn't even consider car yards that don't offer vehicles you want.
Ask about the specs of the vehicle you're interested in. Have a list ready, and ask questions. Make sure you know how many miles you'll be driving the car each year. Determine if the trade-in value is lower than the cost of the new vehicle. When you know all these details, you'll be able to narrow down your choices of dealerships in your area.
See if the chosen dealership has any customer perks. Things like a car wash, checking tire pressure, or free oil change give customers the impression of extra care. By going to the yard, you can gauge how the staff behaves, and whether you are comfortable while looking at the vehicles. Excellent customer service is one of the factors you must consider before opting for a particular dealership.
Consider Payment Options
You should also compare the payment methods and interest rates offered by a dealership. If you plan to get a loan, keep in mind that these interest rates are higher in dealerships than in lending institutions. But they might offer better conditions, so don't dismiss this option just like that.
Find out how much you will be spending each month. There are a variety of payment plans available, depending on your financial abilities. Reputable dealers can even help you get a loan pre-approval before you hit the yard.
On the source below, check some useful information about car loans: https://www.kasasa.com/blog/auto-loans/car-loan-facts
Ask about warranties. Some dealerships offer extended warranties for their vehicles at a discount. Ask what kind of coverage they provide. Do you want it to cover unexpected wear and tear or include repair bills? These details might affect the car price, so keep that in mind.
Car buying is a big decision, and you don't want to choose the wrong dealership. Take the time to research how to find the best car dealership. Find out which types of services the dealerships in Mildura provide, and ask questions. Don't fall for low prices and fake smiles, but look for professionalism, honesty, and transparency.